Teclast T40 Tablet PC With 2K full lamination screen
March 27, 2021, in everyone's eagerly awaited, Teclast T40 Tablet PC finally officially unveiled. This time, Teclast company can be said to have invested a lot of research and development funds, the new product configuration is rich, not only equipped with mainstream processors, large memory, large battery, the addition of six-axis gyroscope, more 2K incell full paste screen, the experience has been improved in all aspects.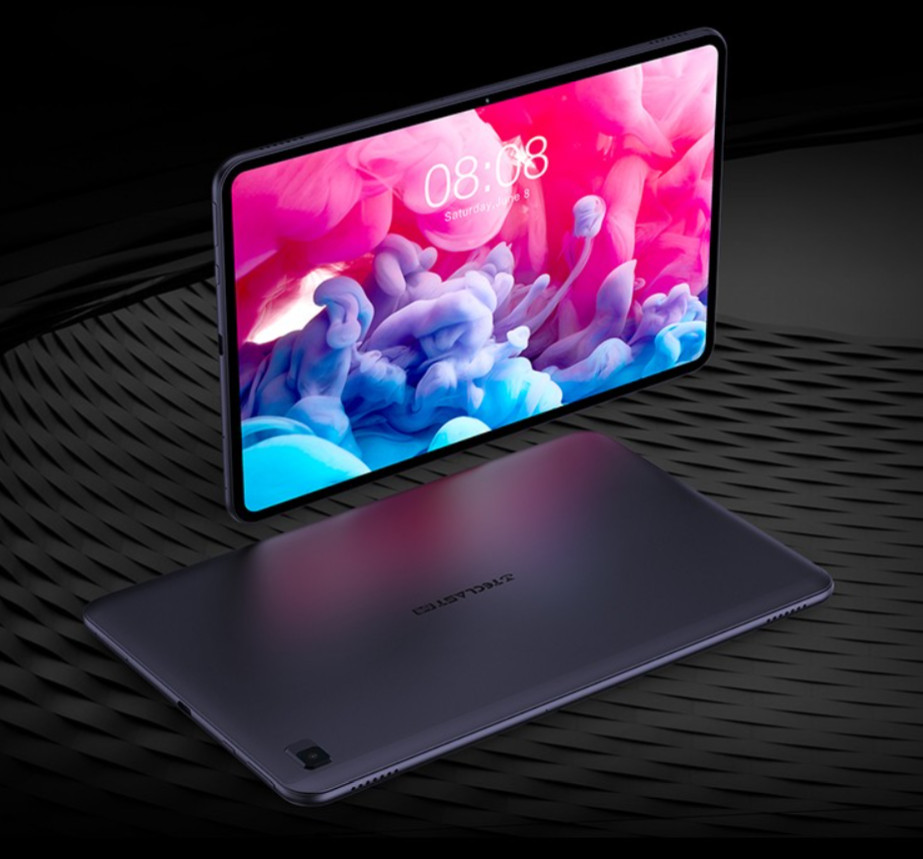 Remember the Teclast M40, which was previously sought after by consumers? It is by virtue of the ultimate price/performance ratio, highly sought after by users, and in the price range of 200 U.S. dollars to achieve success. However, there are also many users feedback screen reflection, affect the view, thick bezel and other issues, after all, with the upgrading of consumer demand, we have higher and higher requirements for electronic products. The Teclast T40 is directly equipped with a 2K incell full paste screen, which immediately makes up for the shortcomings of the M40 screen and improves its visual effect by leaps and bounds.
Full lamination screen advantages naturally more than this, but also to reduce the gap between the protective glass, touch layer, liquid crystal layer, so that they are better integrated together to achieve better light transmission, the screen display fine realistic, the focus is not easy to enter the dust.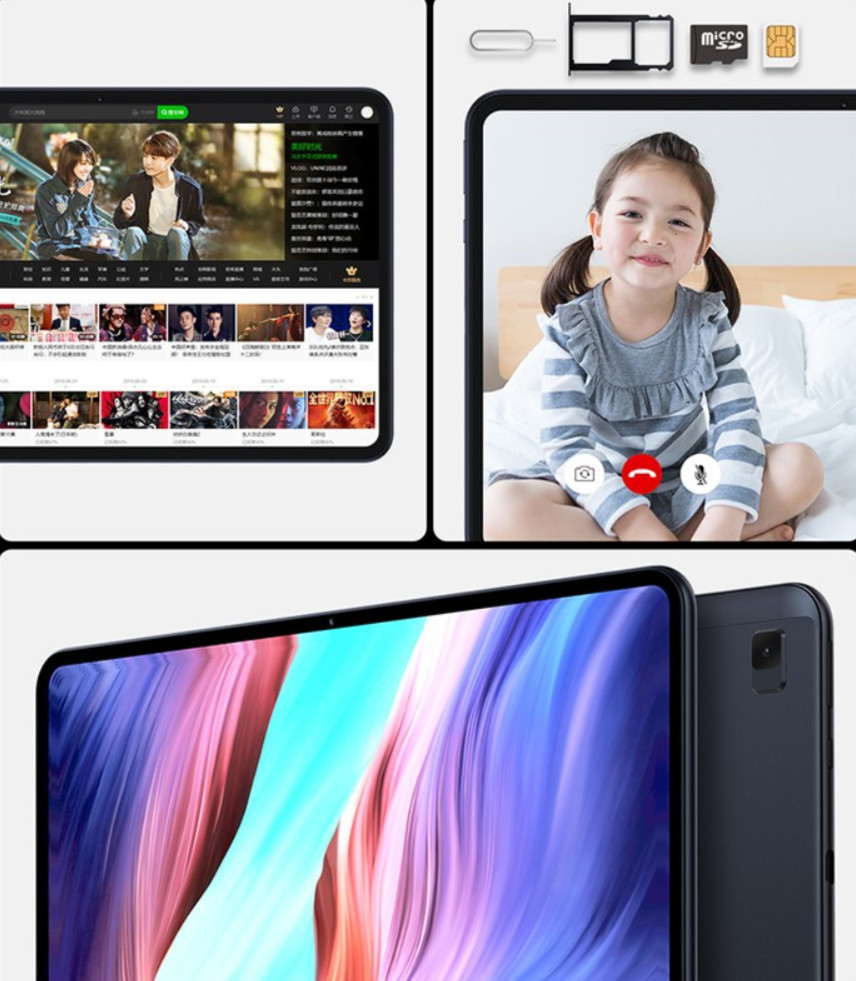 The key is 2K resolution, with T-Colour 2.0 color optimization technology, and four wide narrow bezel, compared to 1080P screen, whether it is color, brightness, contrast, or immersion, etc., have brought a qualitative improvement, daily watching movies, playing games, reading e-books, or Internet classes, the performance effect is very good.
In addition, Teclast T40 tablet is also equipped with a six-axis gyroscope, four-speaker stereo speakers, audio and video experience, game control, also brought further enhancements.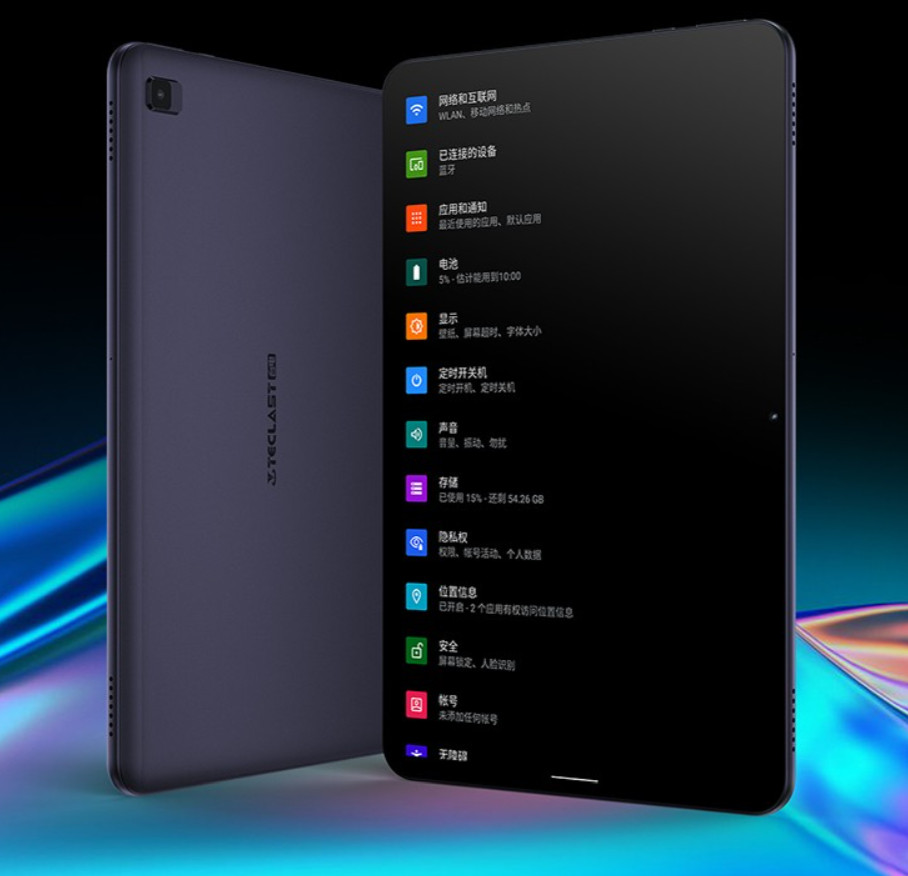 It is worth noting that the T40 is designed with a new generation of all-metal body, which is not only stylish and personalized, but also has an excellent grip.
In terms of performance, Teclast T40 continues the same M40 Unisoc Tiger T618 processor, 12nm process, consisting of two 2.0 GHz ARM Cortex-A75 and six 1.8 GHz ARM Cortex-A55 CPUs, and also equipped with Mali G52 GPU, which brings fast performance and a high level of performance. The whole machine brings fast performance and super computing power.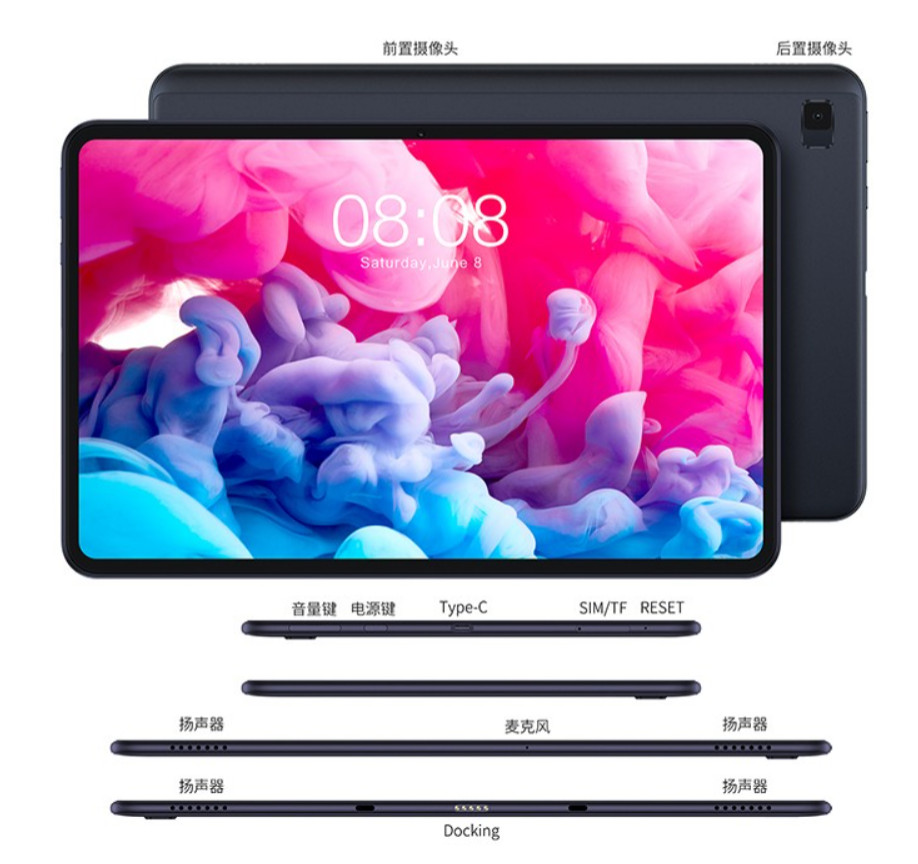 Nowadays, more and more young people listen to songs, watch videos, play games and socialize online for more than 5 hours in a day, therefore, long battery life has become another major demand of the young group today. For this reason, Teclast design team has equipped this T40 tablet with a large capacity battery of 8000mAh, supplemented by Fastcharge fast charging, which can easily satisfy even under heavy use with one charge a day.