The Teclast X5 Pro tablet presented in early December had an older brother – Teclast X6 Pro. These devices have the same set of hardware components, but differ in cases and screens.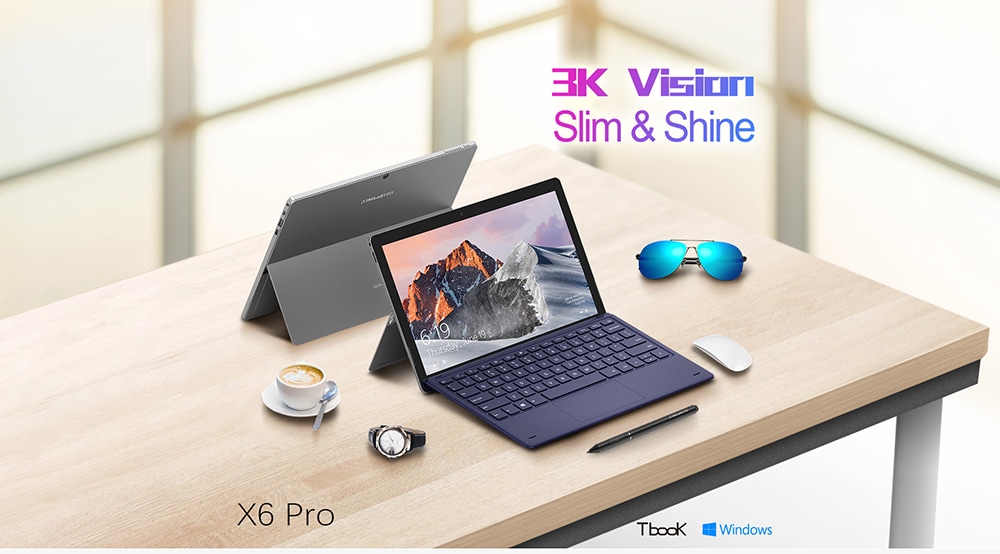 Teclast X6 Pro is not a tablet PC. This is a thin laptop, capable, due to the large opening angle of the lid, to take the form of a tablet computer. The novelty received an IPS display with a diagonal of 12.6 inches with a resolution of 2880 x 1920 pixels.
Overall, the screen edges are not too wide and give the X6 Pro a modern look. The manufacturer achieves this by the thickness of 8.5 mm. So it's as "thi" as the Xiaomi Mi Mix 3 – not bad! Just because of the size brings the tablet but proud 820 g on the scales. As with the VOYO VBOOK i7 Plus, for example , one can speak of a "surface clone" here. The Teclast also offers a foldable stand with a tilt angle of up to 135°. So you can use the tablet quite flexible.
The Teclast X6 Pro configuration included SoC Intel Core M3 7Y30 (1.1GHz,Quad Core), 8 GB of RAM and a 256 GB solid state drive. The memory is of course Windows 10, which one notices last, that the manufacturer here has a genuine laptop replacement in mind. However, the battery with a capacity of 5,000 mAh is only average on average. How long you can do it in the end, can only show a test. One can also mention that the X6 Pro has two cameras. A 2.0 MP camera on the front and a 5.0 MP camera on the back.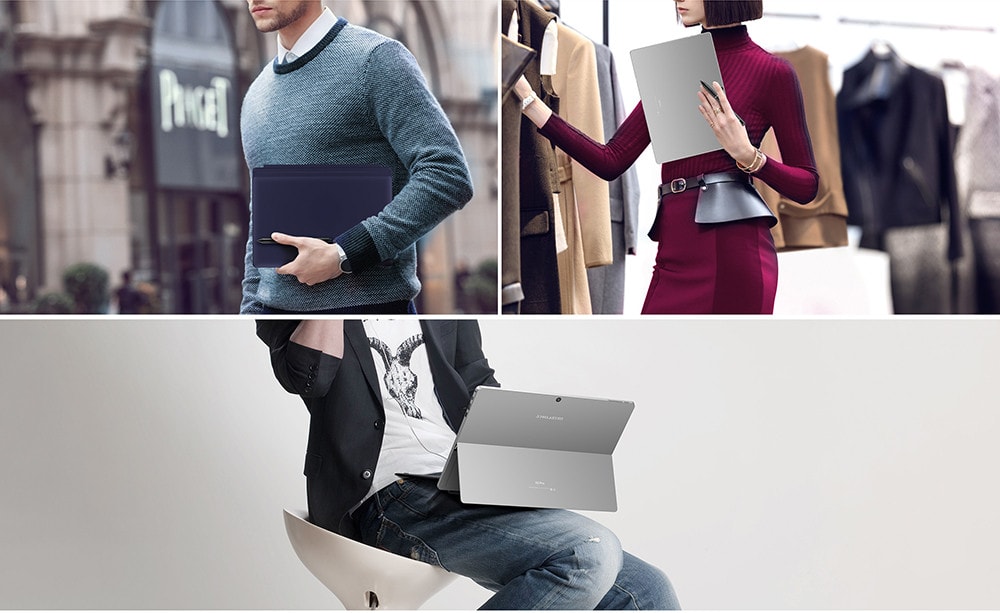 The device is equipped with Wi-Fi 802.11n and Bluetooth 4.0 adapters, two USB 2.0 ports and one USB 3.0, a 2MP web-camera and HDMI port.
For the right workflow, Teclast offers the possibility to make the X6 Pro with a magnetic keyboard a fully fledged laptop replacement. In addition, you can also use the Teclast stylus. Both devices are included in the standard package but not included.