ThiEYE i60+ 4K Ultra HD WiFi Action Camera 12MP Sport DV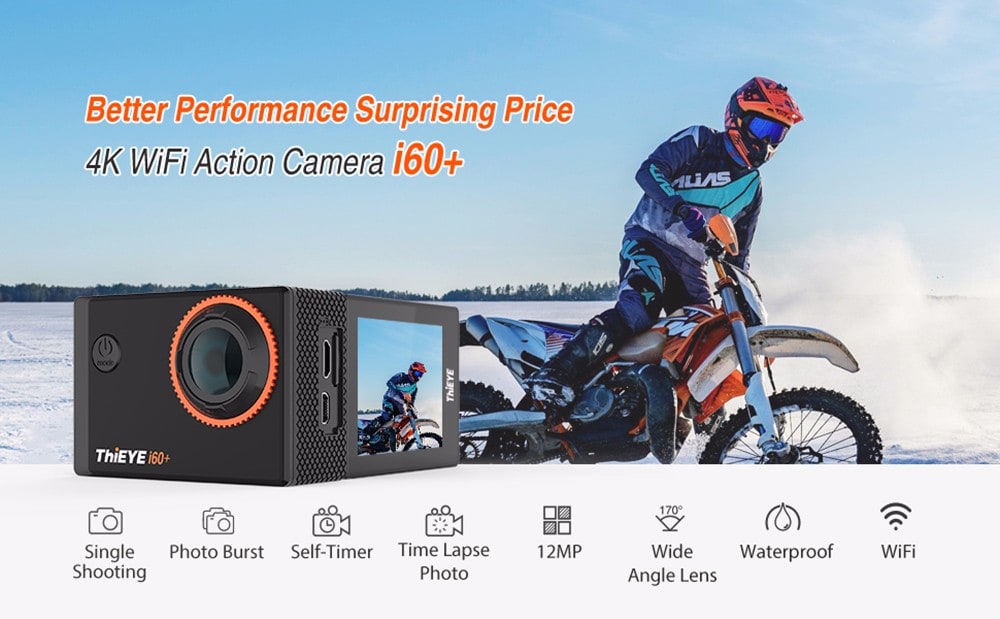 ThiEYE i60+ is a camera that will help you capture interesting moments in all details. Video resolution up to 4K, 30 fps will allow you to capture live video of the highest quality. Equipped with a state-of-the-art processor and OV image sensor, the i60+ camera provides improved photo and video quality, high detail and image contrast.
Unraveling from what you do – cycling or wave conquering, playing with a pet or skydiving-image stabilization technologies make it possible to keep the picture clear.
Installed in a complete protective box, the camera is waterproof to a depth of 60 m. Dustproof and shockproof – the camera is always ready for extreme adventures.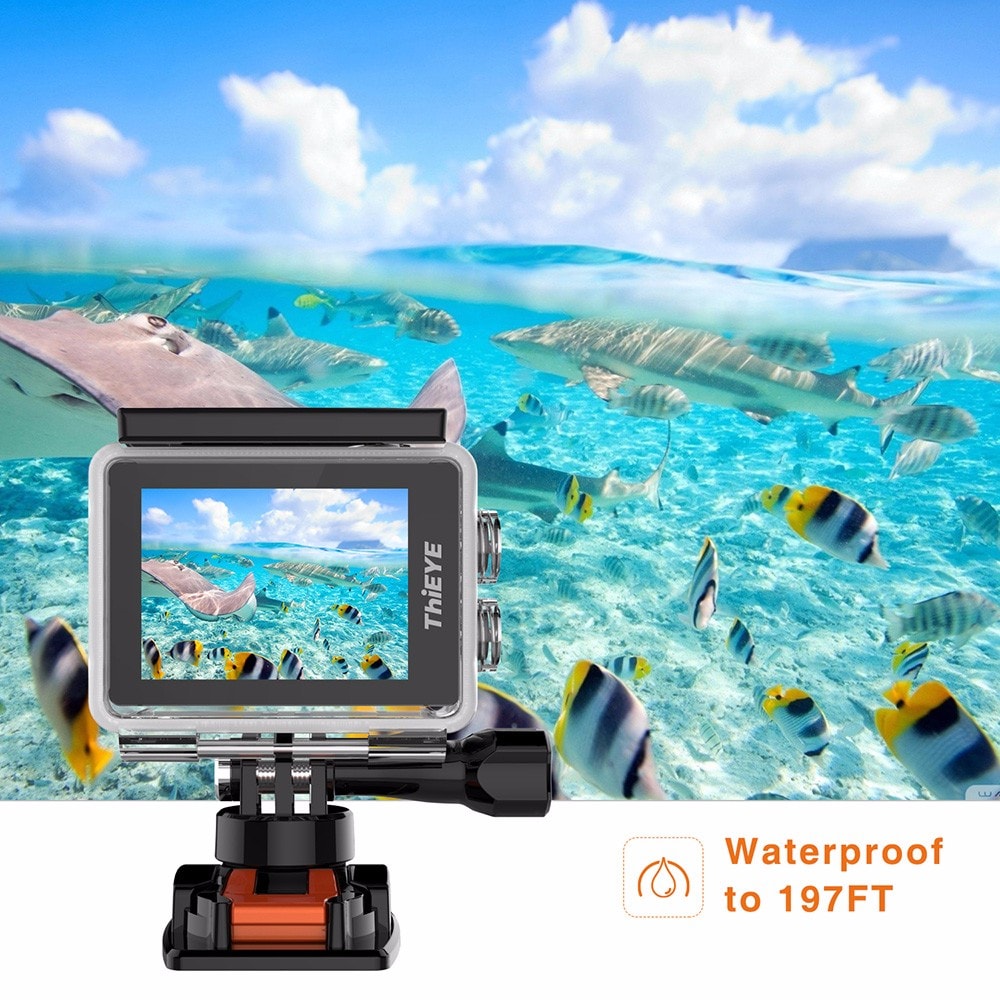 Compact size and built-in screen
The size of a smaller matchbox and weighing 65 grams, the camera i60+ is extremely portable. It can be carried everywhere, or attached to any part of the body or clothing for shooting first-person video. In both cases the camera will hardly create discomfort. Built-in 1.5-inch LCD-screen will help you to view the footage and correct camera settings.
Polycarbonate PC – durable and durable
The camera mounts are cast from stainless steel, which significantly reduces the chances of breakage, the body of a durable polycarbonate provides additional protection against damage. The metal camera control button, optical glass and rubber gasket contribute to increased protection of the housing and its less wear.
A lot of accessories that allow you to take pictures from unusual angles
For the i60+ camera you can find a variety of attachments – you can attach the camera to a table, wall, bicycle or any other place. You can also put the device on yourself or your pet for first-person video.
Smartphone application with "edit" and "share" functions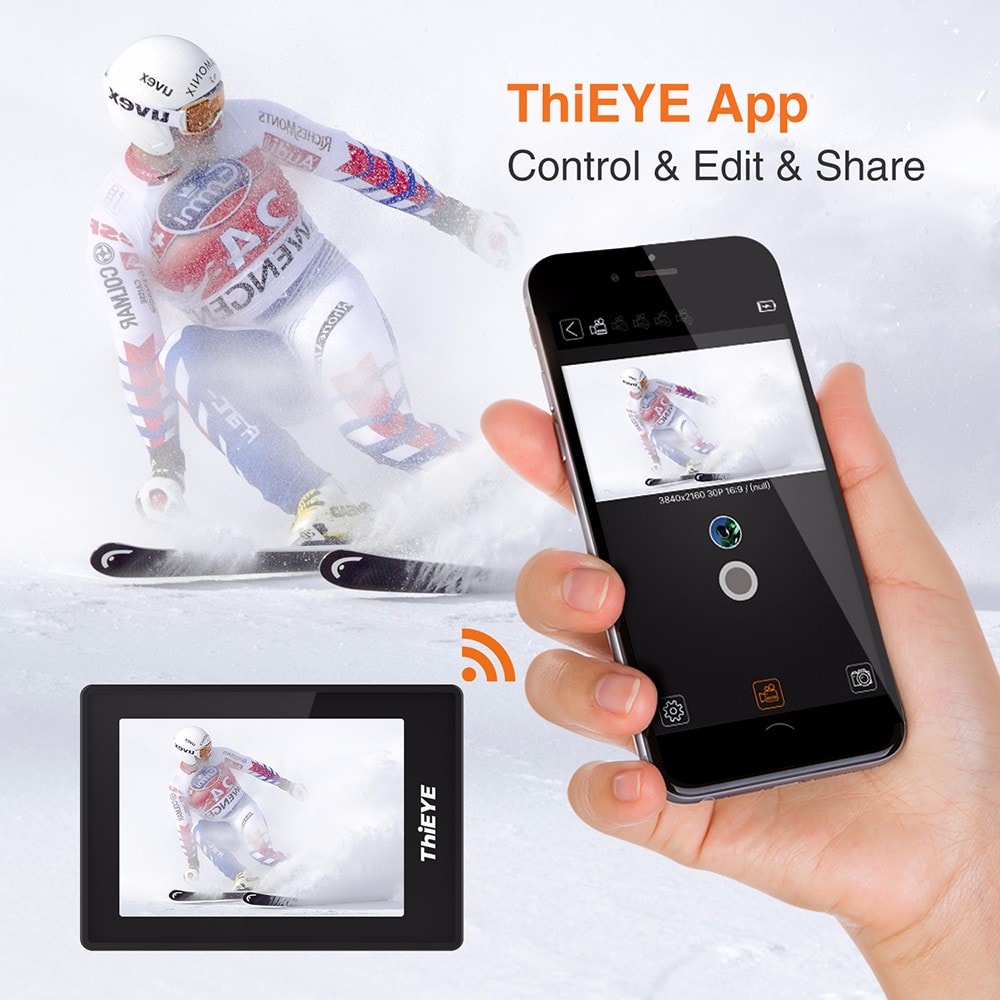 The i60+ camera supports Wi-Fi connection with a smartphone, tablet on iOS or Android. Through the ThiEYE App, you can easily set up your camera and view your favorite videos and photos. Moreover, you can effortlessly provide your video with music and additional effects, and then share it in social networks.
Adventures in slow motion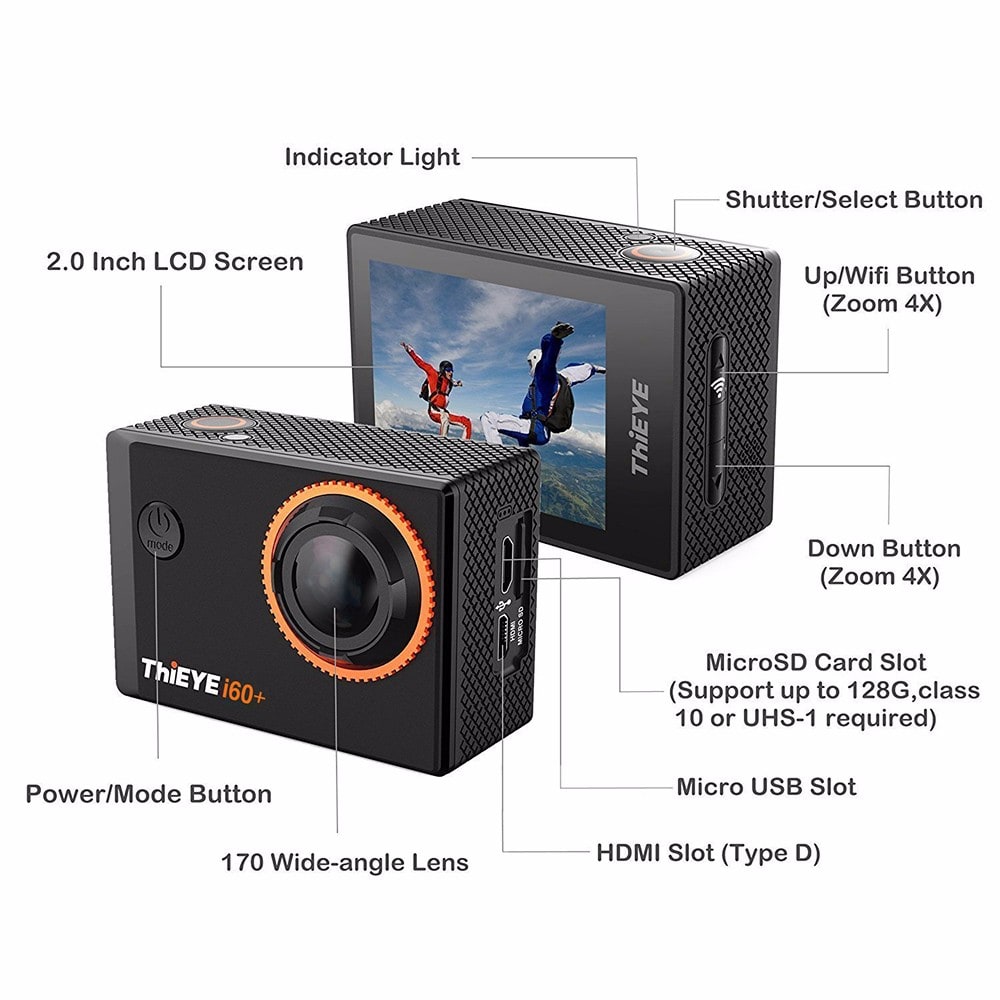 Have you ever thought about capturing a photo of the most amazing or fun moment while practicing skiing, surfing or diving? The high-speed shooting mode and 60 or even 120 frames per second will capture any dynamic moment in all details.