ThiEYE Dr.X WiFi FPV RC Drone 1080P Camera Optical Flow Altitude Hold
Today, RC drones are very popular. We have already done a full review of Xiaomi MITU Drone. Another representative of this category of devices is DJI Ryze Tello. Of course, they are not all designed for professional aerial photography, but mini drones will be an excellent option for those who want to try their hand at pilot quality for the first time. This is an excellent toy for both children and adults.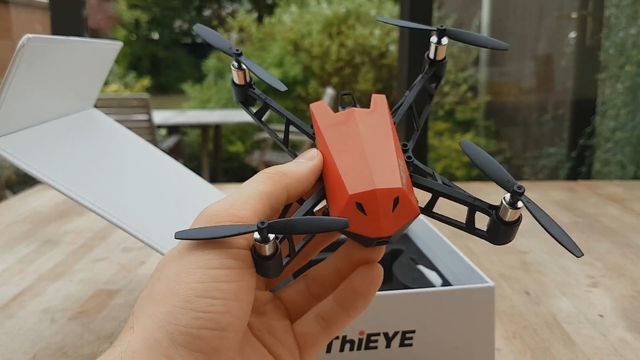 The popular manufacturer of action cameras ThiEYE released its own mini-drone called ThiEYE Dr.X. Its price is only $59.99, while it offers many interesting features, such as shooting video in Full HD resolution, 3 flight modes and 8 minutes of flight time on a single charge. So, today we have the first review of ThiEYE Dr.X.
First, Dr.X is an ultra-compact and lightweight drone. You can take it with you anywhere. Its dimensions are 11 x 11 x 4.3 cm, and the weight is only 83 grams.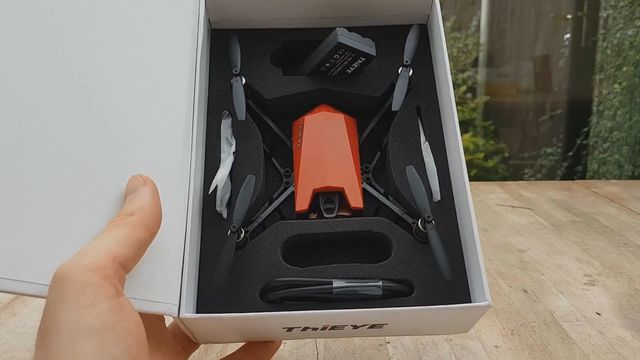 The drone comes with a removable battery, 4 propellers and two propeller protectors. Assembly is very simple and fast.
ThiEYE Dr.X is equipped with various sensors, such as optical sensor, barometric sensor and 6-axis gyroscopic stabilization. The device can fly both indoors and outdoors. Now let's talk about the main features.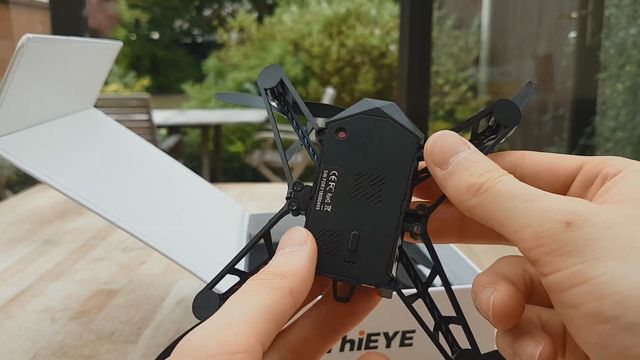 Dr.X has an 8-megapixel camera. It can shoot video at 1080p Full HD at 30 frames per second, and also broadcast video to the smartphone in real time at 720P. Drone uses a microSD memory card to store video materials.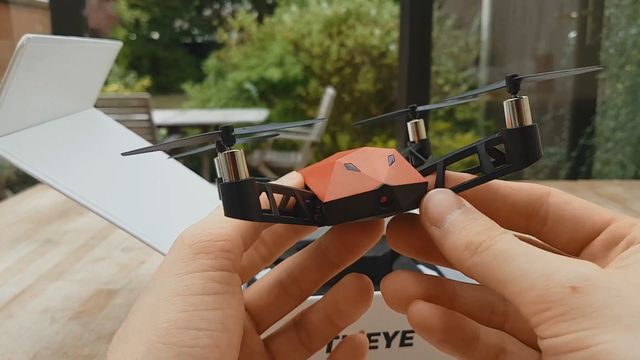 The maximum flight distance is 50 meters, and the maximum altitude is 20 meters. Speaking about the battery, it has a capacity of 650 mAh. The flight time is about 8 minutes, which is very good for such a compact device.
To control the drones, you only need an application on your smartphone. It has the same name ThiEYE Dr.X. The application offers the following functions: one-button calibration, joystick control mode and motion sensitivity mode.
In addition, you can use different modes of flight, such as high and low speed, the mode of SELFI, 360-degree rotation and others.
Above you can see the comparative table with ThiEYE Dr.X, Xiaomi Mitu Drone and DJI Tello. The main advantage of the novelty from ThiEYE over competitors is the 8-megapixel camera with the ability to record video in Full HD resolution.
I think this is the most important and useful improvement, because the quality of shooting Xiaomi MiTu Drone is rather weak. Below you can see the video review of ThiEYE Dr.X in English. Even if you do not understand English, it will still be useful to see how it really takes ThiEYE Dr.X, what video quality, stabilization and so on. Below you will find links, where to buy a new mini-drone from ThiEYE is cheaper.