TwoTrees TS3 Enclosed Laser Engraving Machine
The Chinese company TwoTrees introduces another desktop machine for the DIY sector with the TS3 laser engraver and cutting tool. The product launch is via a Kickstarter campaign, which has already started and reached its funding goal after a short time. The TwoTrees TS3 laser engraver features an enclosed work area, providing more safety than other machines in this range on the market.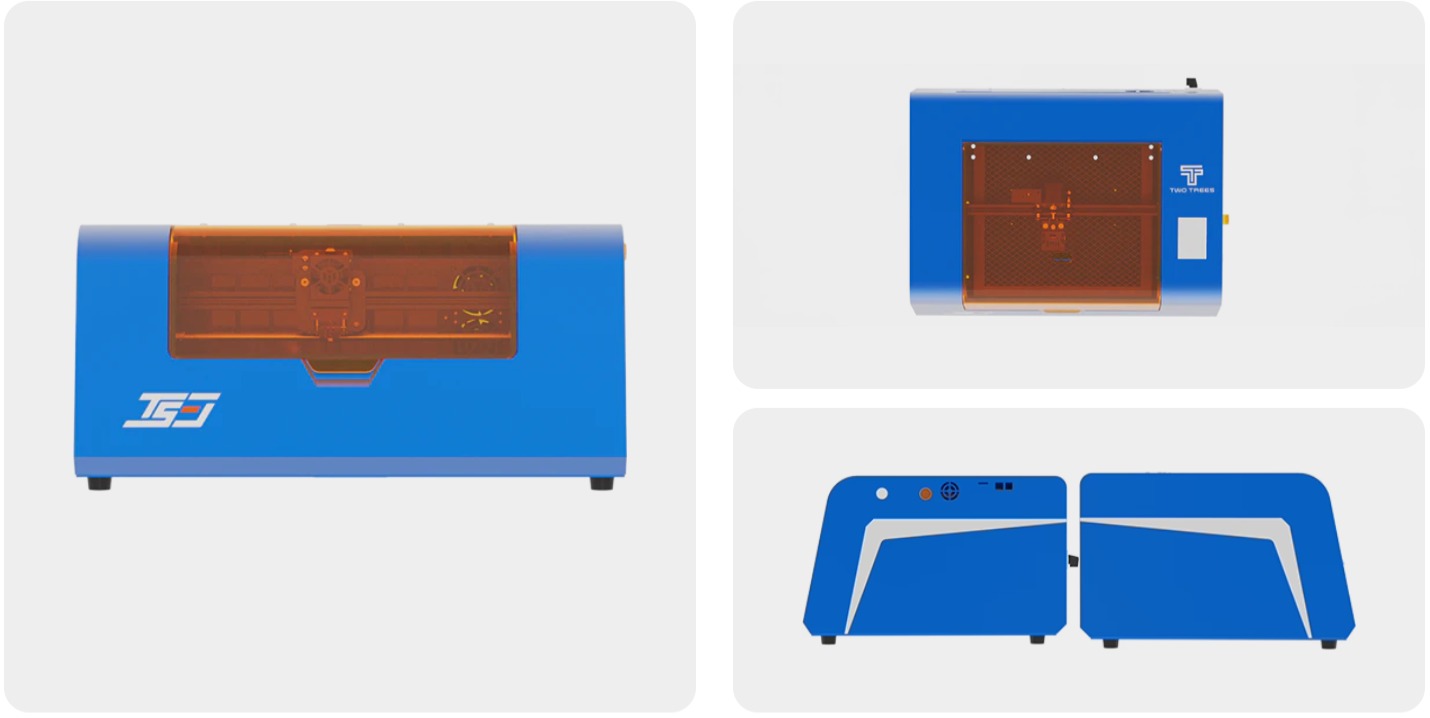 3D printer manufacturer Two Trees, known for the Sapphire Plus 3D printer and TOTEM S laser engraver, has now launched another laser engraver and cutter on Kickstarter with the new TS3 model. The TS3 can cut and engrave flat or cylindrical surfaces. It combines important safety and functionality features and is a suitable addition for hobbyists, hobby makers or professional users.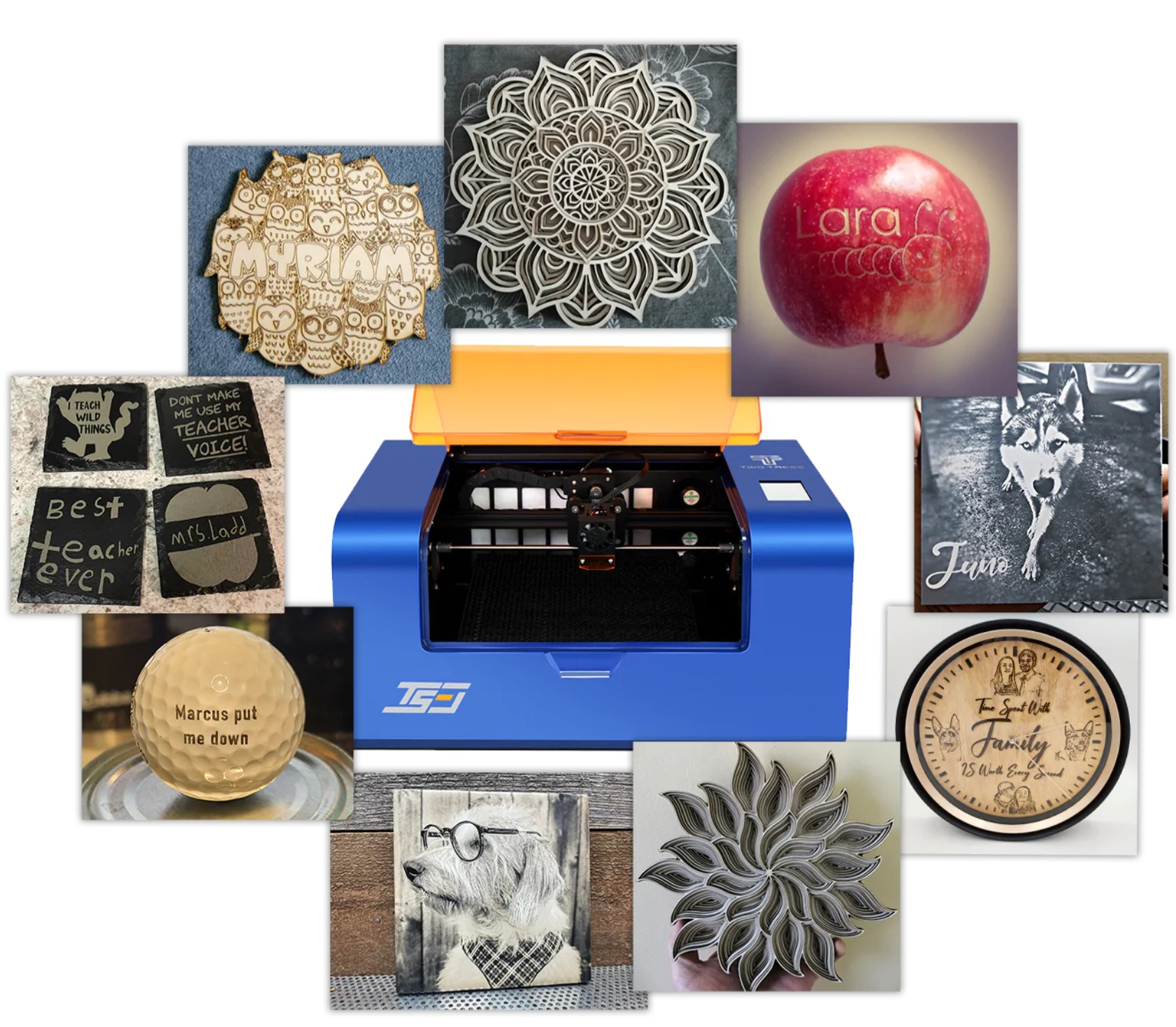 According to TwoTrees, the TS3 works extremely precisely. The laser beam passes through the microlens, is focused and reshaped. A small newer laser beam with a more concentrated facula (as small as 0.08 mm) is output, allowing the TS3 to produce a very accurate result with a cleaner and tidier edge. The TS3 is suitable for sketches, patterns on clothing, gift boxes, glass, designs and others. The 10W laser power helps the TS3 to cut materials such as plywood or pine up to 8mm thick or engrave on any hard surface including stainless steel.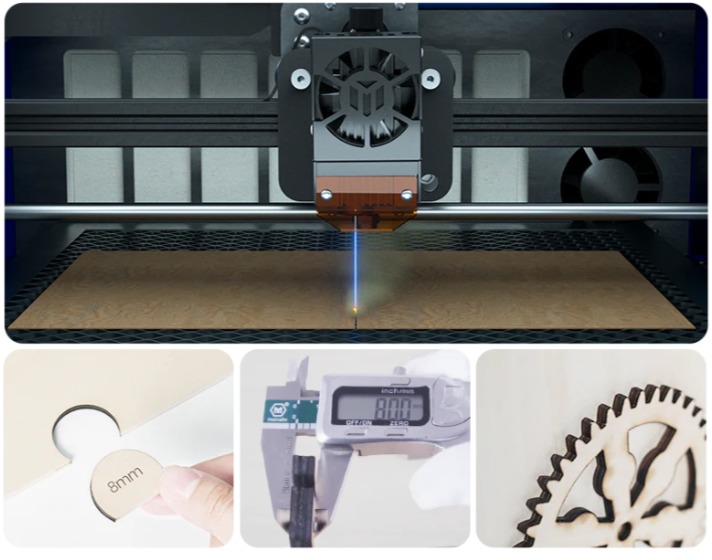 The smoke produced when using the machine can be filtered either by an additionally available cotton filter through the internal circulation system of TS3. This should be cleaned from time to time to ensure laser performance. Without a cotton filter, the smoke is discharged through a tube. The TS3 has an integrated fourth axis that is ready for immediate use. The unit-body design makes it less susceptible to component damage, according to TwoTrees' campaign. Engraving cylindrical objects is also possible with the TS3.
Thanks to the 10W laser power, the device can achieve high-speed engraving of up to 10,000 mm/min. Using Wi-Fi Direct, the TS3 can transfer a model for engraving without the need for internet via the app. The app is available for iOS or Android. The TS3's 3.5-inch screen can be used to monitor the speed, performance and time of the project.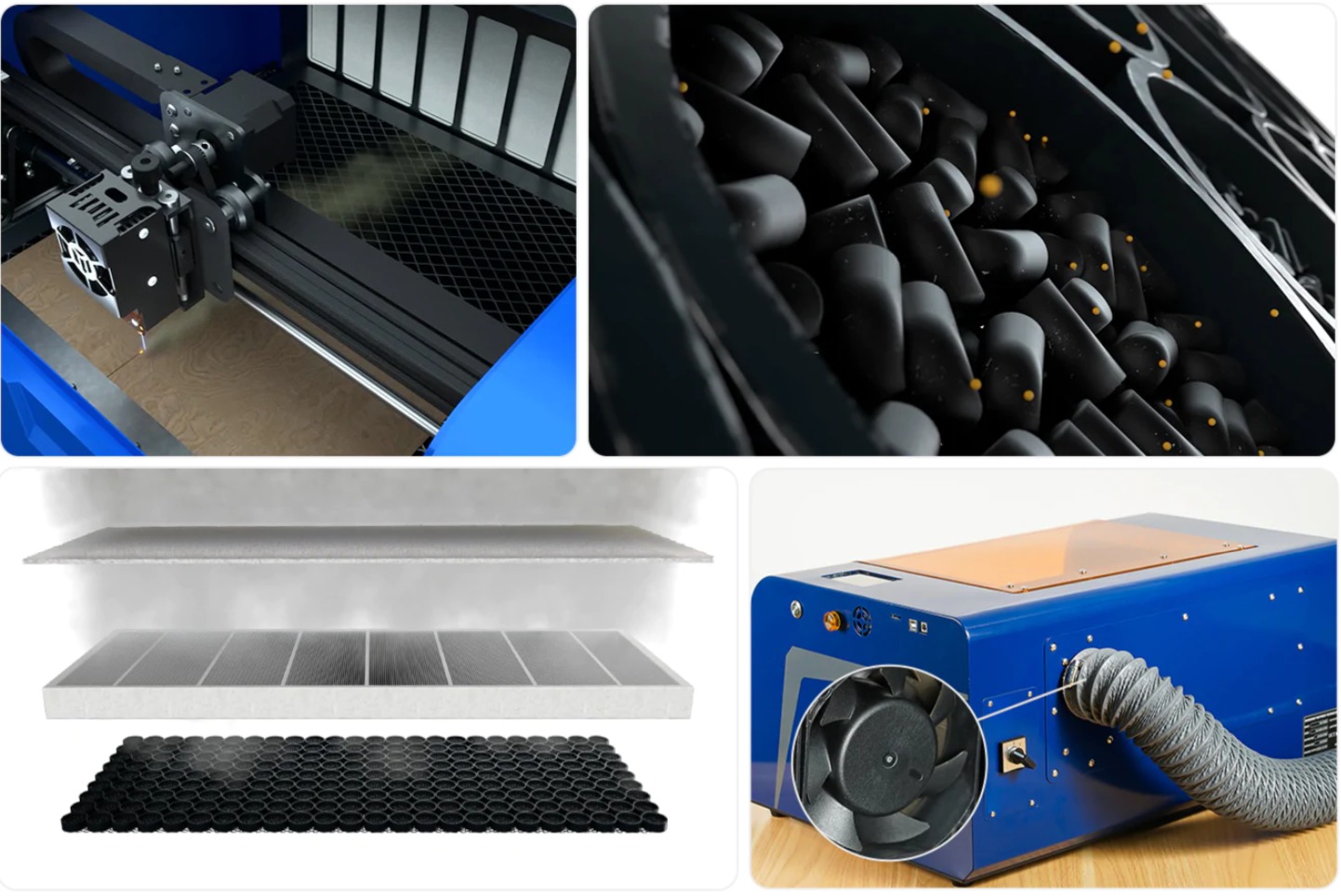 With one button, users can switch between flat and curved surface engraving. The protective shield makes it possible for users to keep an eye on the progress of the project without damaging their eyes. If flames occur, a light sensor is able to detect the open fire and signals this with a 100 dB loud buzzer alarm from the vibrator and resonator. If the laser is no longer used, the device switches off automatically after some time.