Ulefone Armor 3W / 3WT is World's First Walkie-Talkie Rugged Phone With Helio P70 CPU
China's Ulefone has introduced two new secure Armor 3W and Armor 3WT smartphones. The main features of the device were a 10,300 mAh battery with PowerBank function, an NFC module with Google Pay, an IP68/69K and MIL-STD-810G protected case, and an armor 3WT Walkie-Talkie function. Also, the smartphone is ready to offer 5.7 " display with a resolution of Full HD+, protected by glass Gorilla Glass 5, chipset MediaTek Helio P70, 6/64 GB of memory, SONY 21MP camera and Android 9 Pie. To protect data and unlock the device there is a fingerprint scanner and facial recognition function. Price is not announced yet. Detailed information can be found in the links below.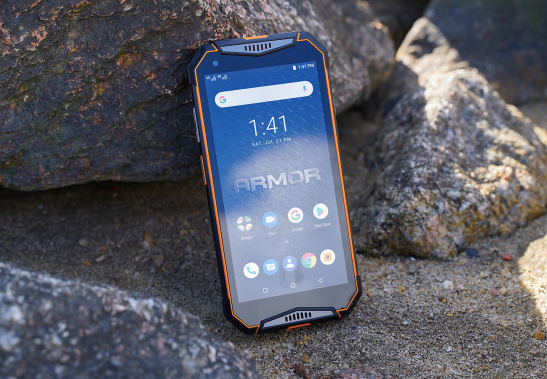 Ulefone Armor 3 and 3T is one of Ulefone's most popular durable phones with sufficiently strong hardware and very long life. Since 3, the series is already at 7 (not yet released), but the manufacturer has gone back to 3, creating two new better versions: 3W and 3WT. The difference between 3 and 3T is the walkie-talkie feature.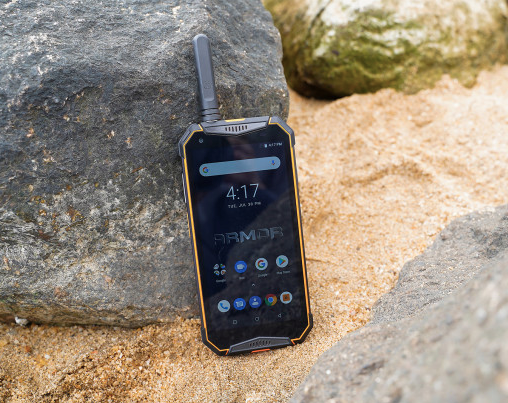 The Ulefone Armor 3W is an extremely durable phone, which is reflected in its exterior. Notch (sensor island) is not, but otherwise, its appearance does not hold anything revolutionary, of course, do not expect such a phone.
It has only 1 camera at the back, but a 21MP Sony. Not very thin, 18.15 mm thick. At the same time, it can withstand when a car passes by, which not all durable phones can handle. The exact size is 164.8 x 79.2 x 18.15mm and its weight is 365g.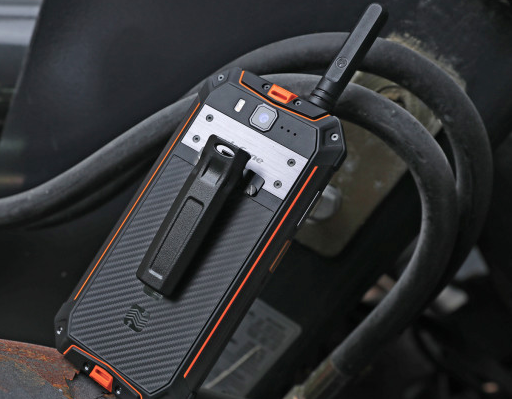 The Ulefone Armor 3W and 3WT meet the IP69K and MIL-STD-810G standards, which in practice means not only being continuously underwater, but also resistant to high-pressure water.
And the MIL-STD-810G is a very strict military standard, and the device has to endure many conditions, such as: immersion in water, vibration, low temperature, high temperature, heat shock, sunlight, rain, mist, ballistic impact, acidic atmosphere sand, port etc. This makes it suitable for many environments.
As for Hardware, Fortunately, not only outside but also inside, it is even stronger than Armor 3. That is to say 6 GB RAM + 64 GB of ROM (expandable) with max. With a 256GB microSD memory card. MediaTek Helio P70 8-core Processor (SoC) capable of up to 2.1GHz. Plus, there are NFC and dual speakers with high volume (97dB) for noisy environments.
It comes with a waterproof 21MP Sony IMX230 camera (f / 1.8, PDAF) at the back and 13MP on the front. This makes it suitable for high quality images, even under water.
The display of Ulefone Armor 3W / 3WT is nowadays standard 6 inch, with a resolution of exactly 5.7 at 2160 x 1080 pixels. The display is protected by Gorilla Glass 5.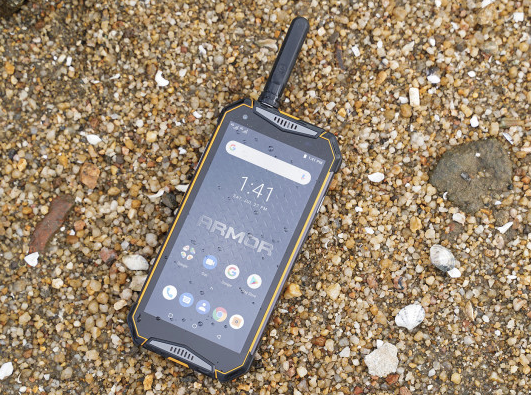 The two device is powered by a huge 10300mAh battery that can be charged with a 2A quick charger (Type-C). It can also charge other devices, ie it can be used as an external battery. What is this capacity enough for? According to the manufacturer:
54 days On standby
66 hours to talk
72 hours to listen to music
19 hours to watch video
These two phones are not available for purchase yet, but they will be soon. However, we still don't know how much they will cost.