Ulefone Armor 6E – a rugged smartphone with a UV sensor
Ulefone may not be one of the most respected brands among users, but the attention is attracted with enviable regularity, the good news is that smartphones are not uninteresting. The companies are especially successful with secure models. The new Ulefone Armor 6E is just one of them – a strong, powerful, and quite sane smartphone. The price of the device at the start of sales is $249.99.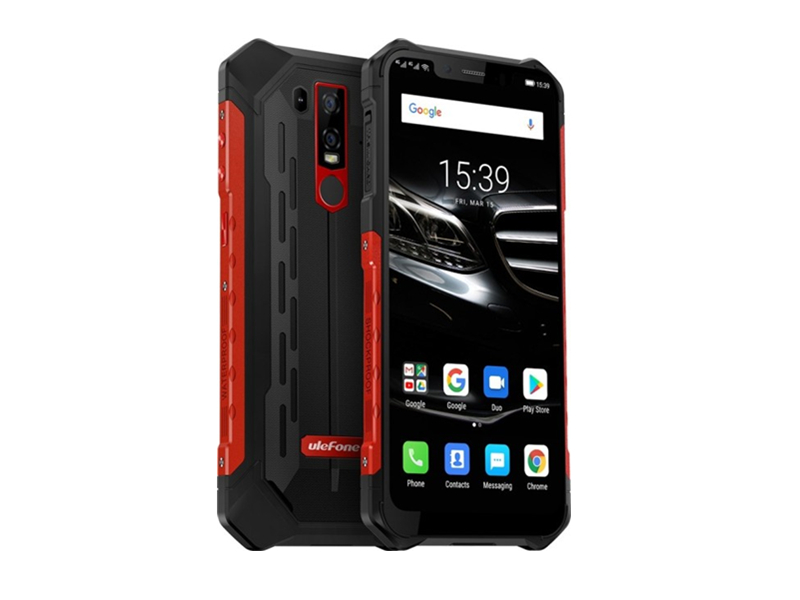 The model is a variation on the Ulefone Armor 6, announced six months ago. Later, more recently: replaced the processor with MediaTek Helio P70, put the ninth Android. A little less RAM, but it is quite possible to survive, it was with a slide. Now 4 GB – and it is quite enough. Cameras on a paper look decent, on a life most likely quite ordinary. 16 MP + 2 MP is the main one, 8 MP is a selfi-camera.
Ulefone tries with all her might to convince him that the Ulefone Armor 6E is truly indestructible. On this smartphone website, the manufacturer boasts IP68/ IP69K and MIL-STD 810G certification and mentions the tests it has successfully passed, including four hours of 57 kPa at 25°C, two hours of PH 4.17 spraying at 35°C, and several hours of closure in an area where humidity was between 50% and 90% and 23°C to even 60°C.
The smartphone will also protect the owner – in addition to the more or less standard "off-road" set of sensors, which includes a gyroscope and a barometer, there is even a sensor of ultraviolet rays – so that the owner in the sun is not burned. There is a fingerprint scanner. NFC support too. There is no normal audio output, but there was no audio output in Ulefone Armor 6 either.
The Ulefone Armor 6E also supports LTE in the B20 800 MHz band, has a NFC module, as well as Dual SIM (standby), gyroscope, fingerprint reader and USB-C. However, there is no 3.5 mm headphone connector, but the manufacturer adds a suitable adapter to the set. The smartphone runs on Android 9.0 Pie and draws its power from a 5,000 mAh battery with support for 9 V/2 A 18 W wired and Qi 10 W wireless charging.