Ulefone ARMOR X7 is the World's 1st rugged smartphone With Android 10 OS?
Android 10 is the latest version of the Android operating system to be officially launched back in September last year. The Android 10 operating system has brought a lot of new features, some of which are a dark theme throughout the system, improved privacy controls, new navigation capabilities and many more features that have brought a simple and better UX design ("User experience").
Now, Chinese company Ulefone has revealed that it will soon launch one of the first robust smartphones in the world to run on the Android 10 operating system, and it's hiding under the name Ulefone Armor X7.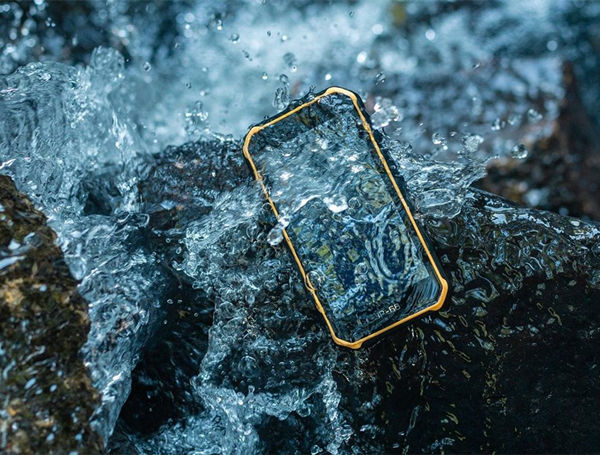 According to information released by the Ulefone Armor X7, the smartphone will rely on a currently unspecified quad-core processor paired with 2GB of RAM and 16GB of internal storage. It is to be assumed that it will be a robust smartphone with an affordable price that is ideal for use in a busy everyday life.
The photos should have a single rear camera with a 13.0MP sensor, while the front panel should have a 5 MP selfie camera. These cameras should be sufficient to take neat quality photos, but no miracles should be expected.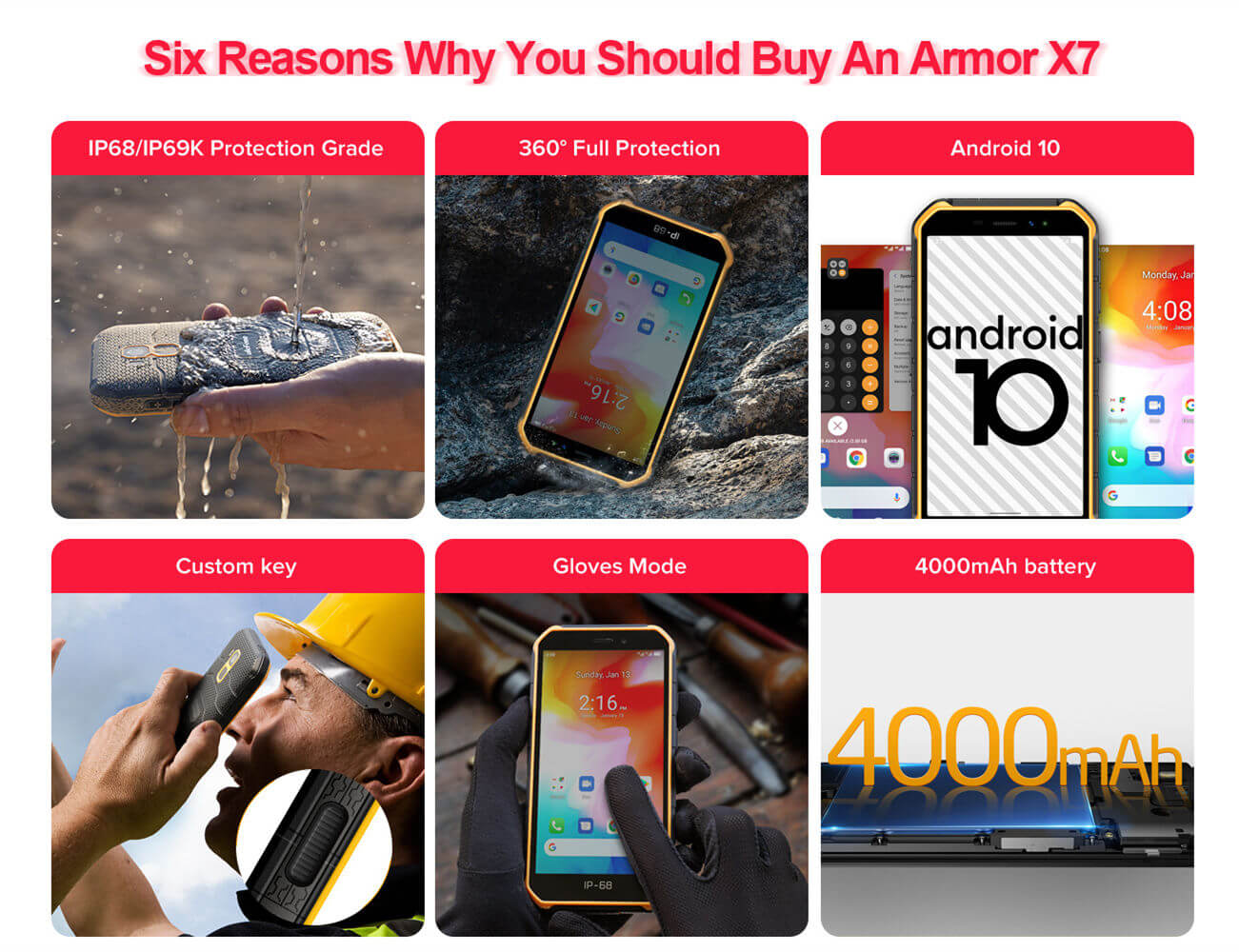 Judging by the low-energy hardware, a large 4,000mAh battery will be sufficient for more than one day of autonomy. This smartphone will also support all the common features that almost all Ulefone smartphones have such as unlocking sensor, fingerprint sensor, NFC with Google Pay support, Dual-SIM / Dual-standby support, etc. on a rugged phone it should come with IP68 / IP69K certification and a durable case that will suit anyone working in extreme conditions.
As you can see, we are dealing here with a fairly simple smartphone. It's a shame, from the first armored device of this type with the latest version of the system, one would expect typical parameters at least for the medium shelf. Here, however, we have a budget budger, which for today offers even embarrassing internal memory. I think that giving up the dual camera in favor of 32 GB of memory would be a much better choice in this case. At least there would be space to store these photos. On the other hand, it can be an interesting get-together smartphone that should last a long time and work long enough on a battery. At the same time, however, if it is destroyed, it will not be too great a loss.
It seems that competition between different smartphone companies is also playing on the software side. Often, the difference between the purchase of a product instead is also weighted according to the reliability with respect to the updates. There are more precise marks from this point of view, and others less. Despite this, Ulefone wants to try to escape and conquer first place among the resistant phones. In fact, you should soon launch Ulefone Armor X7, the first rugged to mount Android 10.