VEIKK A50 0.9cm Ultra-thin Digital Tablet Drawing Panel 8192 Pressure Sensitivity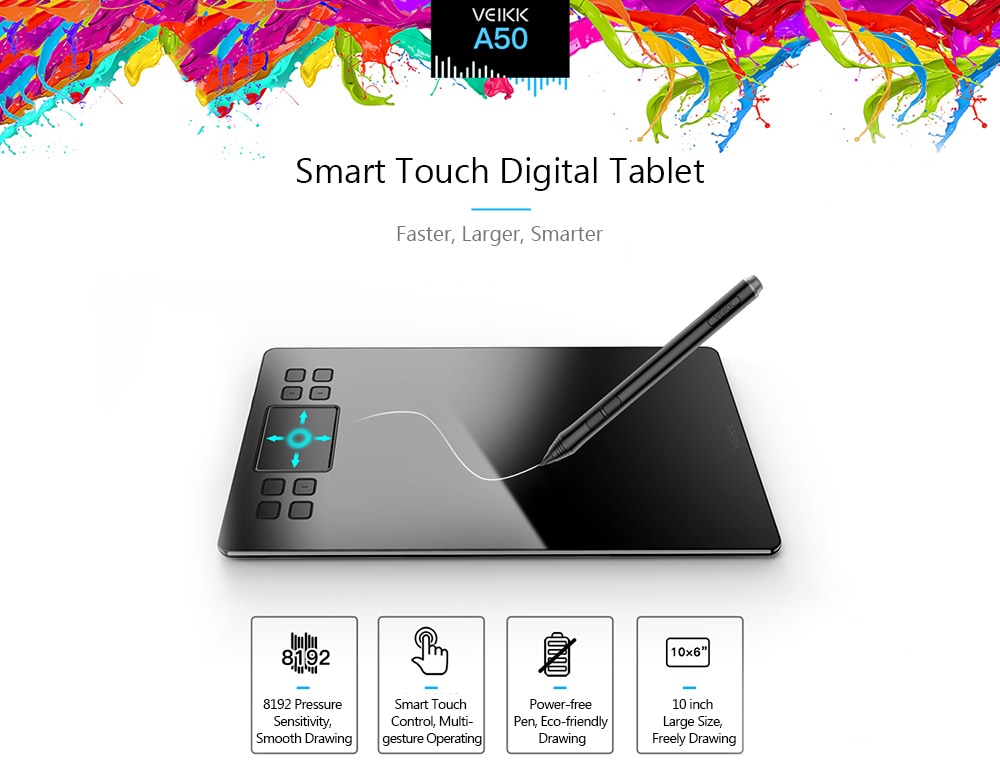 VEIKK Technology is one of the few high-tech companies in the world that produce advanced handwritten digitized products. Since its establishment in 2010, as a manufacturer of digital input products with world-class standards in China, with its excellent quality and exquisite craftsmanship, it is satisfying the needs of different people in different industries around the world.
In the face of the global user market, Beijing VEIKK is committed to using its high-end handwritten digital technology to serve the country's creative industries and multimedia information education.
VEIKK A50 is a very beautiful Ultra-thin Digital Tablet Drawing Panel with 8192 Pressure Sensitivity.