VIOMI VDW0402 Installation-free Countertop Dishwasher
There really isn't a product anymore that wouldn't be a smart version, and the same is true for dishwashers. At least the VIOMI VDW0402 is a smart dishwasher with Xiaomi Home application control, extra UV disinfection and fruit washer.
It is a smaller dishwasher, measuring 443 x 467 x 441 mm and weighing 14 kg. It looks pretty good, it also has a display and touch button.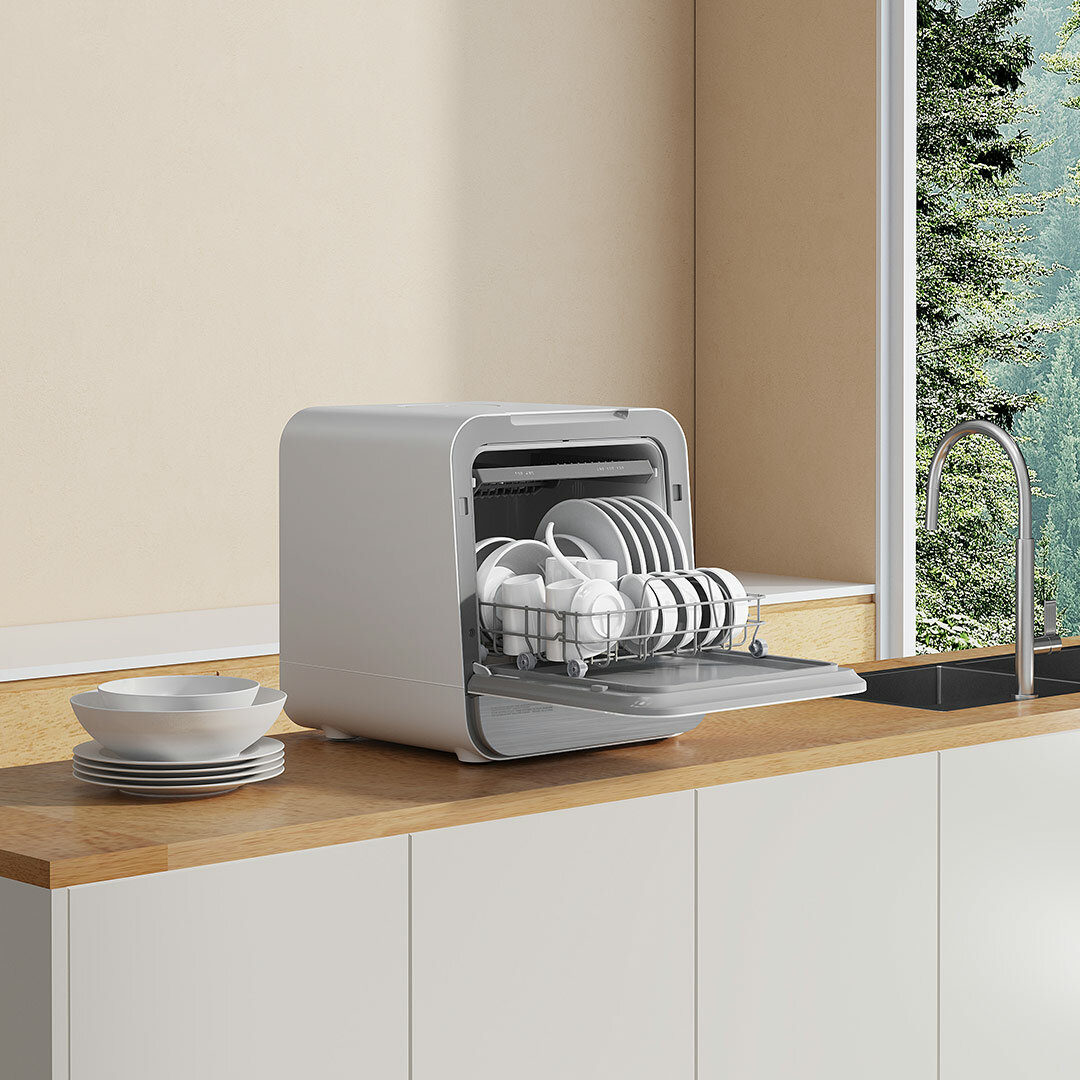 The VIOMI VDW0402 countertop dishwasher has a large capacity of 4-6L, 6D double-layer spraying, upper and lower double spraying arms, a total of 16 spraying ports to provide 11000Pa super strong water pressure, can realize the up and down left and right front and rear full area spraying. Dual-channel water-free installation design, you can water pipe into the water, but also manually add water, the use of flexible and convenient.
3D circulation hot air drying can quickly remove the residual moisture of dishes, built-in fans will also be timed fresh air ventilation, with UV ultraviolet long-lasting anti-bacteria, dishes even after washing without timely removal, will not breed bacteria, and can even let the dishwasher as a small disinfection cabinet. It also has a professional fruit and vegetable washing mode, effectively remove pesticide residues and dust, processing fruits and vegetables healthy and fast.