VIVIBRIGHT F30UP LCD Projector Home Entertainment Commercial
The VIVIBRIGHT F30UP is designed nicely by ABS materials. The powerful configuration will assure you clear and bright images while in action. It will provide you with clear images of 1080P resolution and 4200 lumens brightness. It will provide a smooth performance with image size of 60-300 inch and 15000:1 contrast ratio.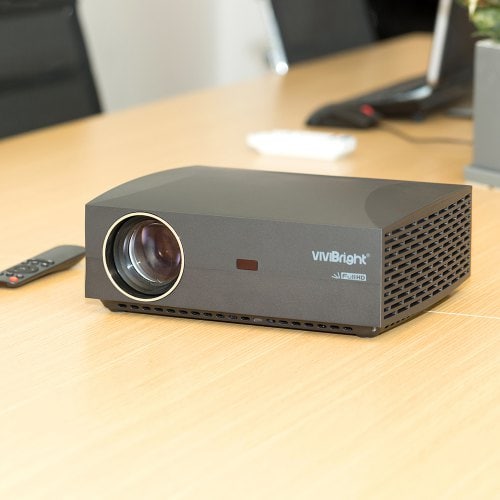 The aspect ratio of F30UP is 16:9/4:3 and you can use any mode you want. The lamp is powerful and its life is almost 50,000 hours. It showed smooth audio performance as it has designed with built in speaker. The wonderful sound effects will amaze you certainly. It supports different audio formats like WMA, LPCM, MP3, AAC, M4a. The noise is less than 29 dB and perfect for long time usage.
It has designed nicely to connect multiple types of devices. You don't have to worry connecting your devices with the projector. It has various interfaces to connect with multiple devices. It is compatible with Computer, IOS, Laptop, Mobile phone, PC, and Tablet PC. You can comfortably use it with your multiple devices. Moreover, it has DC, HDMI, Headphone/Microphone Jack and USB ports as well.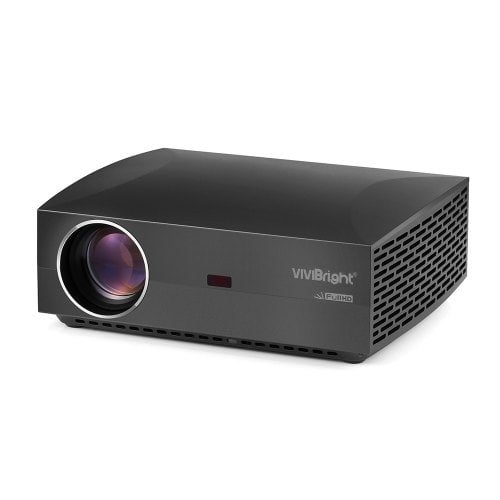 It also supports 1.2 to 6.8 m projection distance for home theater. It supports red and blue 3D. This will be fun, huh? Moreover, you better know it doesn't support Bluetooth and external subtitles. The VIVIBRIGHT F30UP is not too heavy and its weight is like other normal projectors. You will get Projector, Remote Control, Power Adapter, English Manual and Cleaning Cloth with the package.