The Vivo NEX 3S will be the first flagship phone with a pop-up camera and an Snapdragon 865
At present, the trend this year is mostly mobile phones with hole-digging screens. Last year's popular pop-up camera seems to have declined, but vivo has obviously not given up the design of this front camera. Now the first pop-up Snapdragon 865 flagship with no bangs and no digging screen is about to come on stage.
According to a report by a well-known Chinese scientist, Vivo will soon launch the first SD865 flagship smartphone with a full screen, named NEX 3S.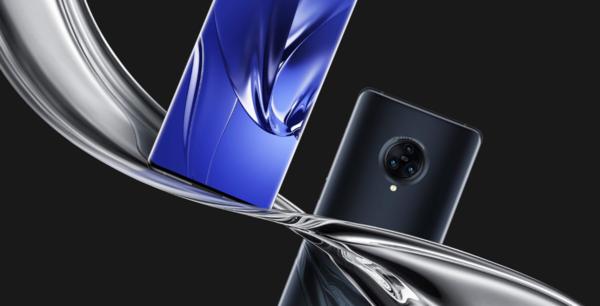 From the naming point of view, NEX 3S is a slightly upgraded version of NEX 3. It continues NEX 3 's waterfall screen scheme and is also the first Snapdragon 865 waterfall screen model, accounting for more than 99% of the screen.
In terms of specifications, NEX 3S uses a 6.89-inch waterfall screen with a resolution of 2256 × 1080, accounting for 99.6% of the screen. It is equipped with 8GB of memory +128/256 GB of storage, 16MP in front, 64MP main camera in rear, 13 million ultra-wide angle/macro +13 million telephoto three cameras, and a battery capacity of 4500mAh.
In terms of images, vivo NEX 3S uses a 16-megapixel lens in front and a 64-megapixel main camera +13-megapixel ultra-wide angle +13-megapixel telephoto combination in rear. In terms of hardware configuration, vivo NEX 3S will be equipped with Qualcomm Xiaolong 865 processor and support dual-mode 5G. SD865 processor is QUALCOMM's strongest SOC at present. Both CPU and GPU are all ahead of the previous generation of products. It uses the Kryo 585 CPU core with the new Cortex-A77 architecture, with overall performance improved by 25%, Adreno 650 GPU graphics rendering speed improved by 25%, energy efficiency ratio improved by 35%, and supports high frame rate and HDR image quality. Both high frame rate and ultra-high picture quality games have ultra-flagship experience. In addition, vivo NEX 3S has a 4500mAh battery built in, and with the charging head model V3030A-CN, the output power reaches 55W, which may bring more surprises in terms of endurance and charging.
According to the 3C certification, the NEX 3S is equipped with a charger model V3030A-CN with an output power of 55W (11V/5A).
The machine is expected to be officially released this month. Users who are not interested in screen shapes such as digging holes and bangs can expect it.