vivo TWS Lite Earphone With Qualcomm 5126 and Bluetooth 5.0
The vivo TWS Earphone launched in 2019 is an Android Bluetooth headset comparable to or even surpassing AirPods. After tasting the joy of success, vivo took advantage of the opportunity to launch its youth version: vivo TWS Lite.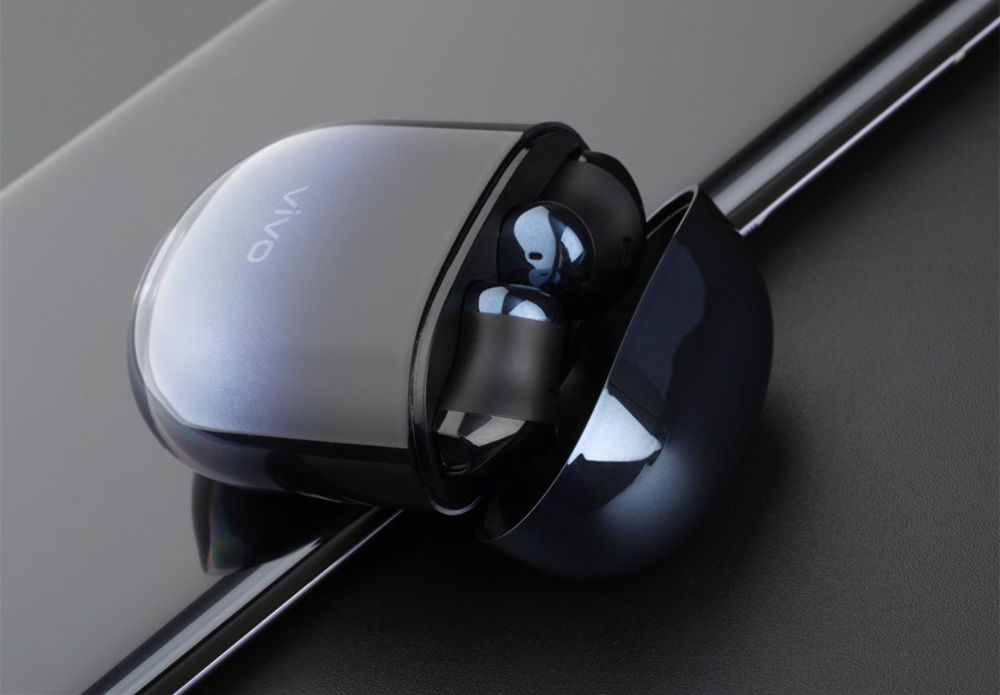 For a long time, vivo's equipment has been famous for its outstanding sound quality, bringing customers top-notch audio and video experiences. At many audio fairs, we often see the back of vivo technology. When we started to advocate wireless Bluetooth headsets, vivo announced to enter the TWS real wireless Bluetooth headset sales market with this TWS Earphone. In these aspects, what surprises will vivo bring to people again?
At the new product launch of vivo NEX3, I also had the first experience of this earphone and had a good feeling for its timbre and connection level. Then, I was lucky enough to have another in-depth experience in obtaining the product. Next, let's take a look at the overall strength of vivo TWS Lite Earphone.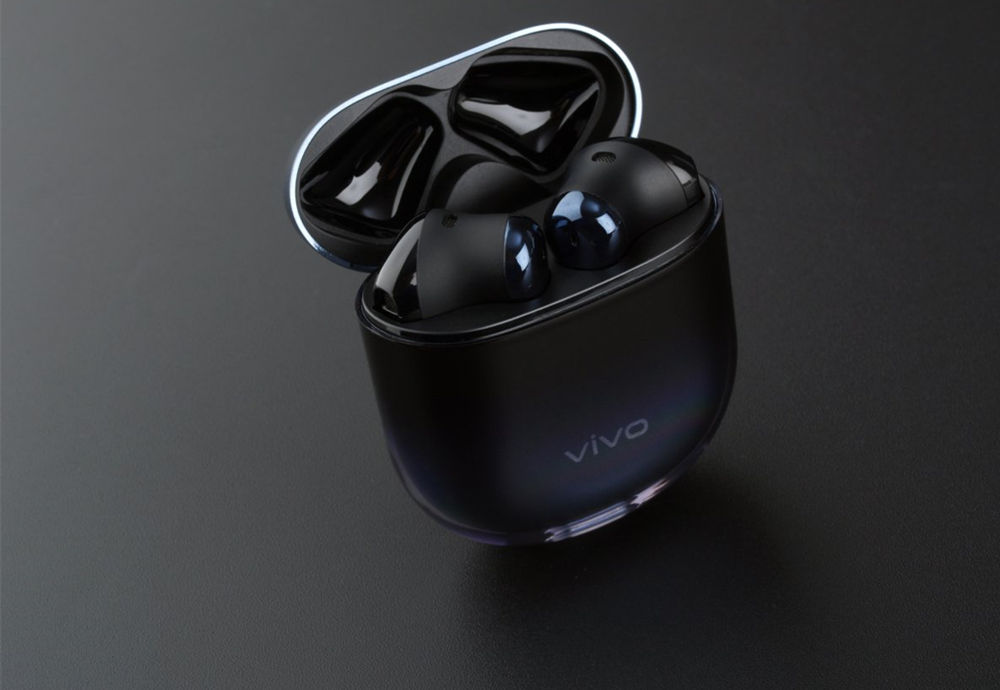 When vivo TWS Lite is acquired, it will be shocked by its extremely high design language first. What I have is interstellar blue color. The compact fuselage and color complement each other, giving people a subtle feeling. In addition, Vivo TWS Lite also has bright moon and white color, which is very good. In addition, the design of its in-ear part is also very delicate. When wearing it, it has the similar blocking feeling of in-ear earphones, and it is very suitable when hanging in the ear canal.
It uses the simple and fashionable product design of Goose Soft Stone Edition, with two colors to choose from: Gao Yuebai and Star Blue. Taking into account the net weight of the battery charging box + earphone itself, which is about 36g, it looks very exquisite overall and supports IP54 moisture-proof and dust-proof standard.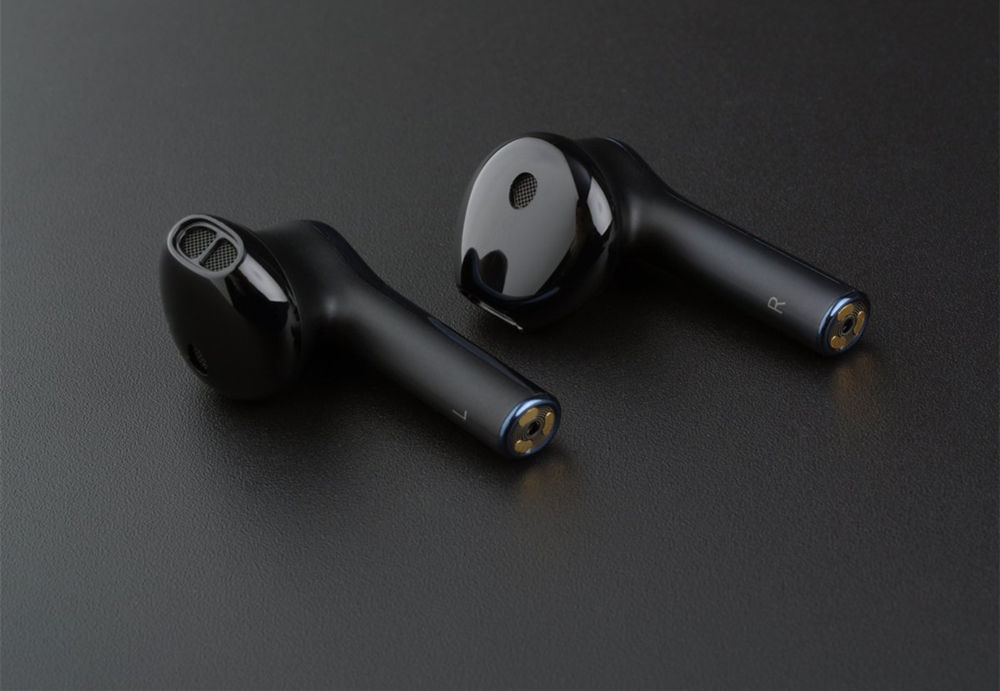 At that connection level, For the first time, Evaluate as long as the NEX3 phone turns on the Bluetooth of the phone, Thanks to QUALCOMM Snapdragon QCC5126 Wireless Network Integration IC embedded in headphones and its support for Bluetooth 5.0 dual-mode agreement for mobile phones, After turning on the earphone battery charging box, the mobile phone can quickly distinguish the earphone, click "Connect" to connect with each other, and turn on and off the earphone battery charging box afterwards to keep connected with each other. The overall experience is comparable to that of iPhone Airpods.
When I first saw Vivo TWS Lite Bluetooth Headset, it really gave me a big surprise. It chooses a unique double-layer processing technology, and its surface layer produces a gradual color change from dark blue to full transparency according to the unique coloring technology, which refracts and reflects each other with the emerald of the inner mirror glass, creating a peculiar suspension effect.
In addition, it uses highly integrated processing technology and many unique customized high-precision components, which not only reduces the volume of the battery charging box, but also ensures the volume of the rechargeable battery. If you hold it in your hand, you will certainly admire its exquisite body shape. Different from AirPods, vivo TWS Lite headphones give the impression that they are simple, medium and high-grade. From the design, you can feel Vivo's consistent exquisite design.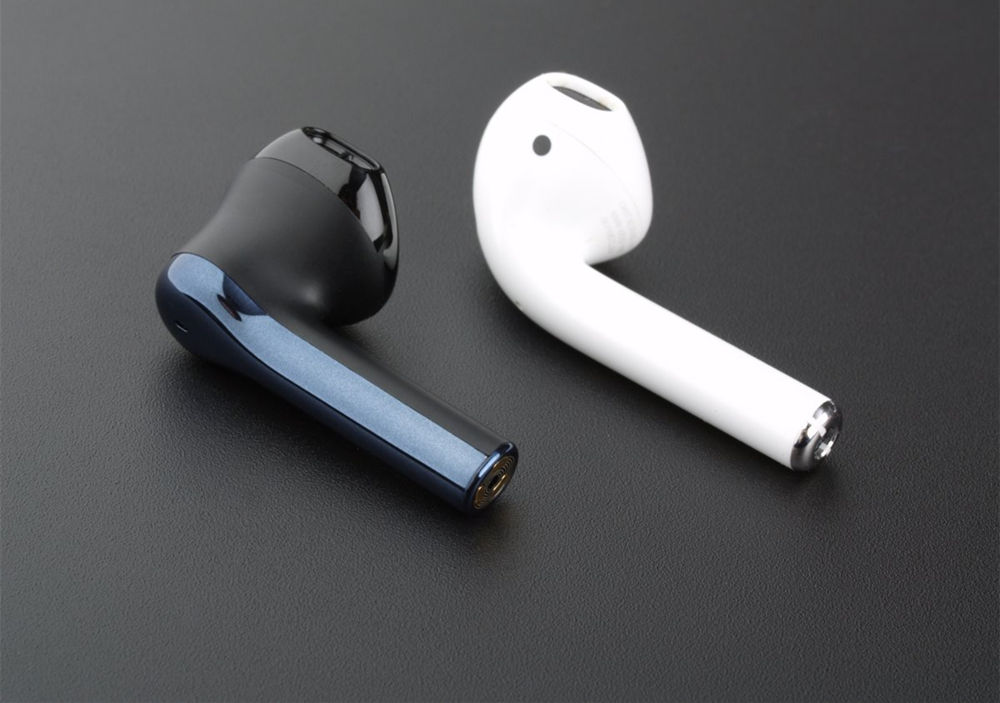 Vivo TWS Lite Earphone is embedded with QUALCOMM Snapdragon QCC5126 integrated ic, which is matched with a new generation of two-way wireless communication technology. During the whole process of specific use, the sound delay is extremely low, and you basically cannot feel the intermittent connection sound of ordinary Bluetooth headsets.
It is worth mentioning that TWS Lite's sound unit reaches 14.2 mm, providing it with a very strong sound driving force. In addition, the pure copper electromagnetic coil also makes this Bluetooth headset have good performance advantages at the bass watch level. Whether it is a deep treble or a strong bass, it can be output to the utmost. Equipped with earphone box, it can keep a 24-hour listening room, allowing you to enjoy the comfortable experience brought by songs during the whole process of listening to music.
Voice evokes Jovi, experiencing smart life
More importantly, Vivo TWS Lite, which has excellent intelligent meters, can completely make everyone's life and work more and more relaxed, efficient, time-saving and labor-saving. This earphone is deeply compatible with several flagship models released by Vivo. If you open the earphone box, you can automatically connect to Bluetooth of your mobile phone, and you can also use voice to arouse Jovi, a small assistant of artificial intelligence technology, to issue instructions. In addition, people can imagine a scene. If you meet a beautiful foreign beauty on the road, your poor expression ability will look helpless and embarrassing at this moment. However, with this earphone that can act as a personal translator, communication is no longer a difficult problem.
Bluetooth connection
It is very fast at the initial connection level, just turn on the Bluetooth of the mobile phone. Then press the function button on the 2S earphone battery charging box for a long time. The pairing can be carried out in less than 30s. After the connection is successful, it is faster. After each use, you only need to open the watch cover to connect the mobile phone automatically. (About 3s or so) Usually, no matter listening to songs or talking on the phone, the idealized effect can be achieved.
After connection, the reliability is very good, and there is a disconnection. And compared with the previous general Bluetooth headsets, the range of reasonable spacing is larger. There is no delay in watching TV plays and playing games. This is all due to its flagship Bluetooth chip QCC5126 and two-way wireless communication technology, which make it have such a watch.
Sense of hearing
At the hearing level, vivo TWS Lite Earphone has stronger dives at high frequencies than the same industry due to the support of 14.2 mm sound generating units. It is deep, surging and powerful. To tell the truth, it is very rare for TWS to have such dives. The high-frequency human voice level is smooth and resistant to listening. Due to the limitation of hardware configuration, its high frequency extension is slightly insufficient, but its analytical power and sound stage level table are larger and stronger than those in the same industry. The listening feeling is warmer and more suitable for listening to pop songs. The earphone is embedded with a 14.2 mm super-large sound unit, combined with APTX and AAC high-definition audio coding and decoding technology, and combined with the calibration of vivo acoustic team, the overall timbre table is relatively good, especially the texture brought by high-frequency diving is very obvious. In addition, a variety of modes are also supported on the menu, including functions such as sliding the earphone itself to adjust the sound, pressing long to hang up or answer the phone, double-clicking the mouse to arouse songs and even Jovi mobile phone voice assistant.
Summary
Vivo in 2020 has given people many surprises. Whether vivo apex 2020 released recently or Vivo TWS Lite evaluated today, it can be said that it has set an example for the industry. If AirPods brings real wireless Bluetooth headsets to everyone's attention, vivo TWS Lite headsets bring the price of high-quality, well-designed real wireless Bluetooth headsets below $00. Let's enjoy the charm of high-end real wireless Bluetooth headsets even for less than $100.