VOYO VBOOK I7 12.6 inch Windows 10 Tablet PC
China tablets with Windows are usually equipped with Atom or Celeron processors. From time to time there are also more powerful devices with Core M processors. However, devices with Intel Core i processors are less common. But there are also such offers meanwhile and one of them is the Voyo Vbook i7, which was introduced in Augest this year.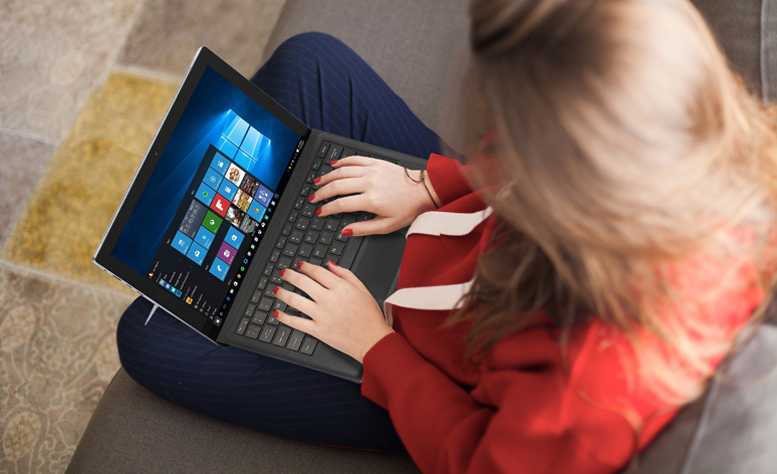 The Voyo VBook i7 is a 2 in 1 tablet. This means that you can turn the tablet into a laptop with a type cover. An integrated stand ensures a secure stand. The case is made of aluminium and is decorated with a 12.6 inch IPS LCD display (not laminated) with a resolution of 2880 x 1920 pixels. The 10-point touch screen supports Voyo's active stylus. Unfortunately a Wacom stylus cannot be used.
An Intel Celeron 3865U is used as processor. Thus, the CPU performance is comparable to the Microsoft Surface Pro with Core i7-7660U from 2017, whose processor is clocked down by the manufacturer. However, the graphics aren't quite as fast on the way. Instead of Iris Plus there is only the HD Graphics 620. So the tablet is not suitable for games. However, image processing and video editing without increased demands are easily feasible. By the way, the chip is cooled actively. The Voyo Vbook i7 isn't silent, but doesn't get too hot.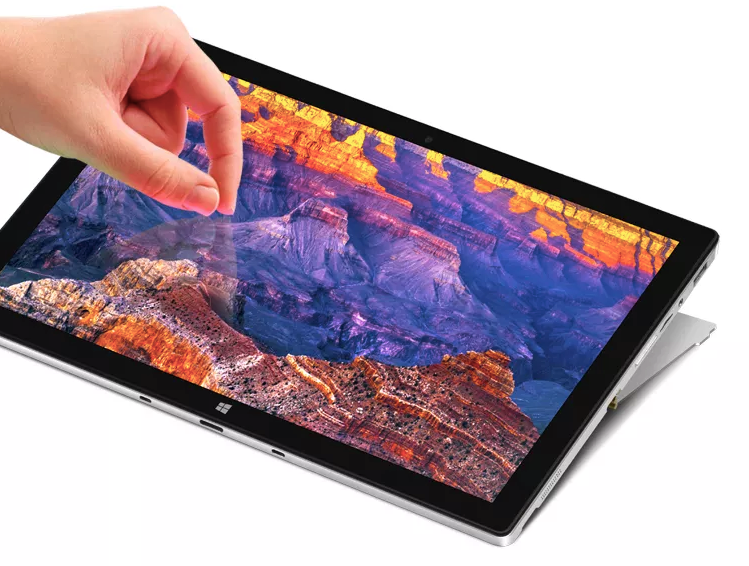 Voyo gives the Tablet 8GB DDR3 Dual Channel RAM on the way. In addition, a 256GB SSD (SATA3) is installed. The RAM can't be upgraded, the SSD theoretically can. For this you have to open the tablet, which you should only do with appropriate knowledge. The inputs are a USB Type-C 3.1 port and a Micro HDMI port. In addition there are two USB Type-A 3.0 ports, a 3.5mm port and a Micro SD card reader. A 12000mAh battery provides the power supply.