Wanbo T4 WIFI6 Android Projector
We find the basic concept of the brand, the Wanvbo T4 remains compact, connected, offers a definition of FullHD display and is traded at a very competitive price. If these solutions do not shine by an excellent brightness, it remains practical devices to move and use for video sessions on the go.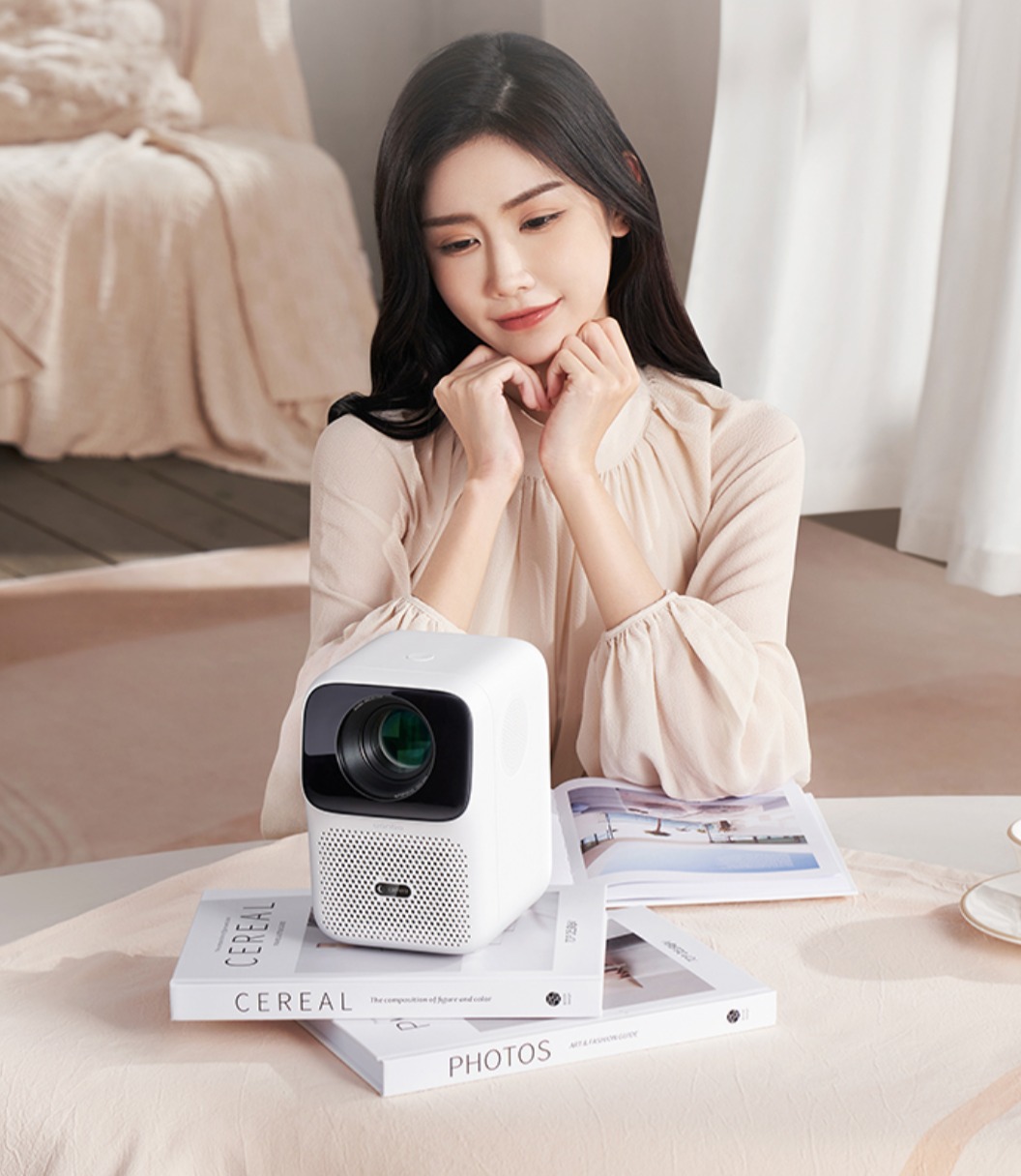 The Wanbo T4 now offers full autofocus assistance, no need to focus or play with the object itself by moving it to get a sharp image. The geometry is also fully automatic. The principle of these solutions is to keep a sensor and optics completely sealed so as not to let dust inside. We put, we turn on and the machine adjusts itself in less than 3 seconds on the wall in front of it, automatically.
The LCD panel employed for image delivery is 4″ and offers 1920 x 1080 pixel projection with a brightness of 450 ANSI Lumens. That's low compared to a typical video projector, but it's enough in a room that is largely darkened with a curtain. Clearly, don't think too much about projecting in a dimly lit meeting room with too large a diagonal and rely instead on the ability to display on a very large screen in a living room at night or in a bedroom.
The maximum announced diagonal is 200″ which is usually very generous on this type of solution. Count on a maximum of 80, 85″ during the day to get a decent image. You need to count on a 2.7m setback for an 85″ projection. At night you can climb around 100 / 110″ without too many problems. The maximum distance to stretch the diagonal more gives more drooling and frankly less bright results.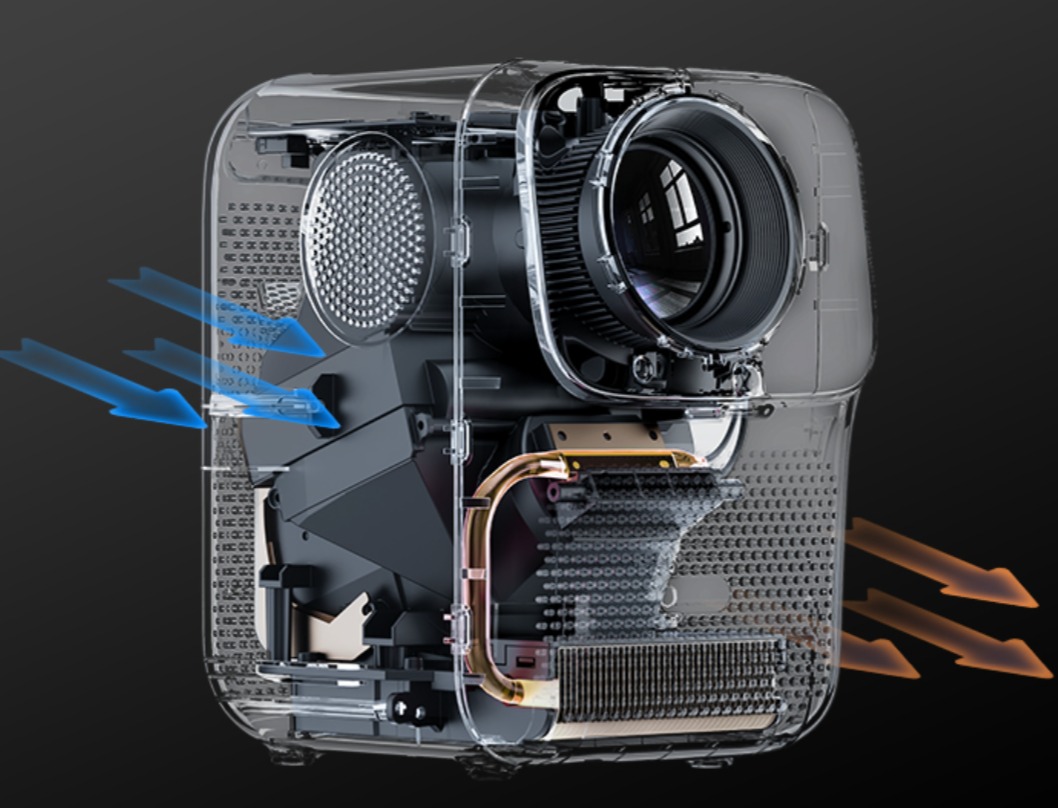 Among the new features of this model, we note the support of HDR10+ which will offer a more contrasted image well adapted to this type of device. The SoC used, a Mediatek MT9269 has been specifically designed for this kind of multimedia device. It is surrounded by 1GB of RAM and 16GB of internal storage. Just enough to run the Android 9 developed for its use. The chip is clearly not made for anything other than broadcasting and the Wanbo T4 will bring good image quality as well as the ability to decode UltraHD formats without worries before switching them to FullHD for playback. The system also allows you to stream content from another source via its on-board Wi-Fi 6 so you can use a tablet or smartphone as a base source.
However, the most advanced functions will be obtained with the exploitation of the HDMI socket that will allow to connect a PC, a console, a Fire Stick or another box like Nvidia Shield for more advanced capabilities. It will also be possible to exploit the two internal 3-watt speakers in stereo with a Bluetooth connection to use the Wanbo T4 as a connected speaker. In the same way, the device will be able to connect to a hi-fi system or a sound bar via Bluetooth 5.0 or by using the jack available on the back of the device. Finally, note that a USB Type-A port is present to connect a USB stick or a controller directly to the device, even though Bluetooth is available here too.
The Google Play Store Android TV is available to install classic apps like VLC or Kodi. Typical streaming apps can also be installed: Netflix, Amazon Prime, Disney+, HBOMax and others.
The ventilation of the projector is announced as silent with less than 30 dB measured. In practice, I imagine that the small projector does not do miracles and must be like its little friends closer to 40 dB than 30 … But with a mulltimedia broadcast, it is rare that we really hear the breath of the machine in use. Wanbo uses a ventilation system with a heat pipe and fins to limit the heat of the machine. This is optimized to adjust the fan speed according to the needs of the machine.
The projector measures 18.5 cm high for 12.7 cm wide and 15 cm deep. It weighs 1.2 Kg and comes with an external power supply and a remote control.