XIAOMI Wanbo X1 Projector
Our review of the Wanbo T2 Max is still very fresh and our experience of the product is still very much alive. The T2 Max was a forward-looking but far from flawless device that offered a lot of technical goodies at a very low price. Wanbo has now come out with an even cheaper projector, which is only capable of 720P resolution, but the price reflects that very well.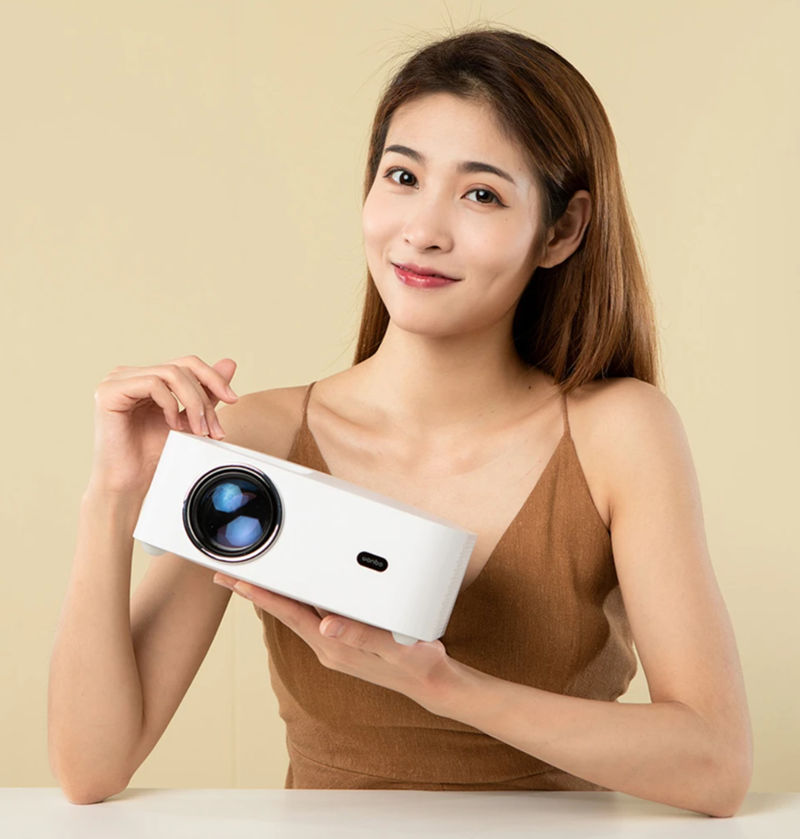 The Wanbo X1 is available for pre-order on Banggood and we're writing about it because it's worth following the manufacturer's developments, as we've already experienced with the T2 Max. They also want to sell the X1 under the Xiaomi name, although they probably have very little in common. This should not put anyone off, of course, as it could still be worth its weight in gold.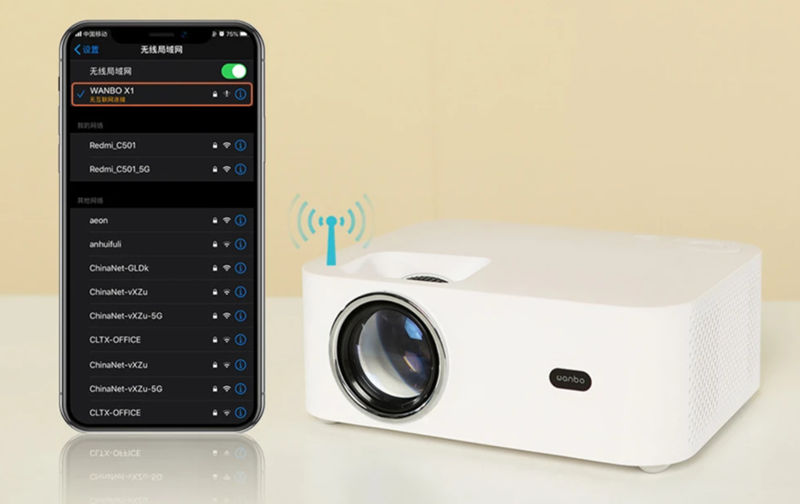 The brightness is rated at 300 ANSI lumens, which is good news as the T2 Max was only rated at 200. Understandably both of these could be bogus, in reality the X1 will probably only be usable in a fully darkened room, but at this price it's not surprising. It can play FHD quality content, but its native resolution is only 720P, so it's worth projecting a smaller image (max 1.5-2 metres) to avoid a pixelated result. The contrast ratio is 2000:1 and the light source is unsurprisingly LED. Focus and keystone correction have to be adjusted manually, so it's completely manual.
On the back of the projector you'll find a USB input, AV port, Jack connector and HDMI input. At the bottom is a standard threaded hole for mounting the projector on a stand. The dimensions are not too big, only 220x185x80 mm and the weight is only 1.2 kg.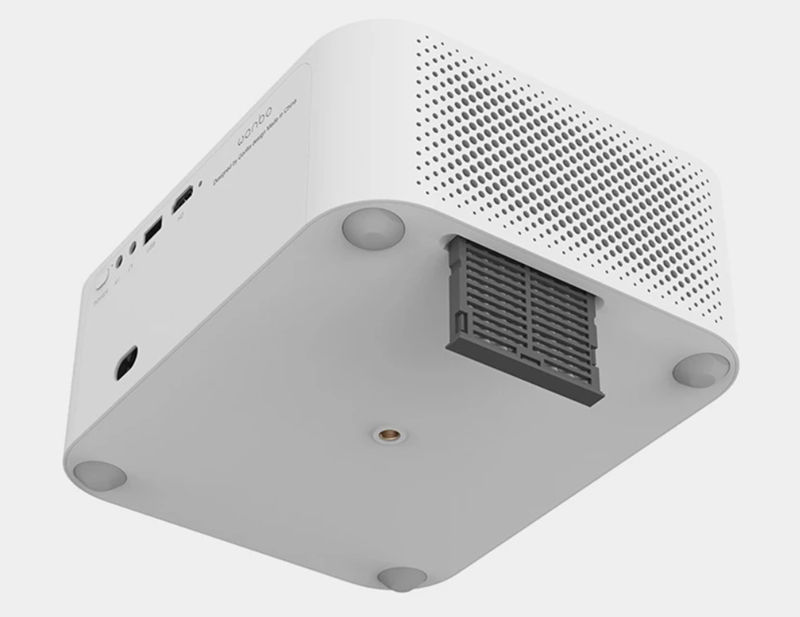 The software part is interesting, it can mirror a phone display and it also runs DLNA, which can be done via 2.4 GHz Wi-Fi. It's not a problem that it doesn't have any Android or similar operating system, as that's usually spoiled on these cheap projectors.
The Wanbo X1 really is an entry-level projector, but it has a decent look, decent resolution and WiFi. In comparison, its pre-order price is just $99.99 and that includes the cost of EU Priority Line VAT and duty free delivery.