WOWOTO T8E 2000 Lumens DLP 3D Video Projector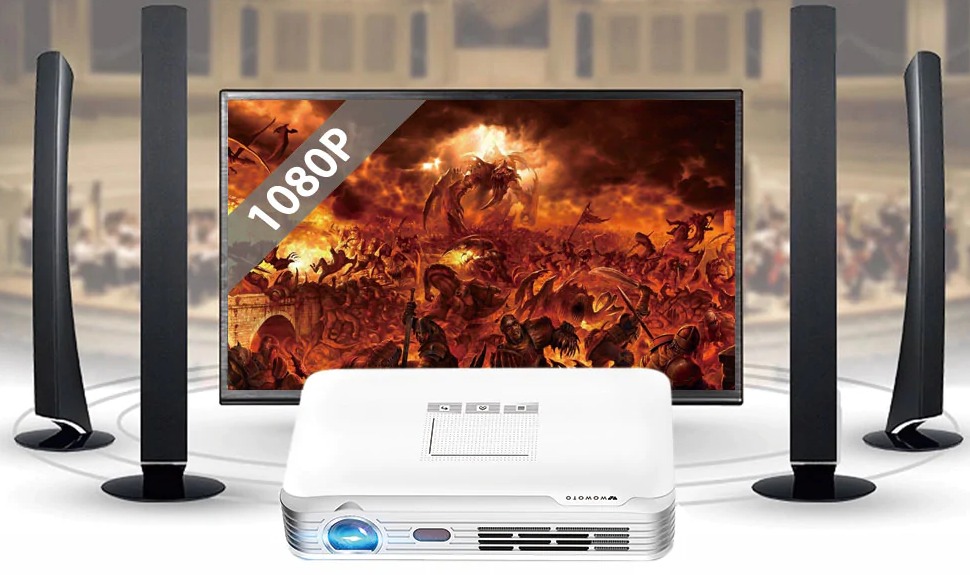 WOWOTO T8E is an improved product that has been upgraded and refined after several years of precipitation and cumulative user experience of tens of thousands of predecessor projection products. It is stylish and compact, and has a rich color configuration. It is a product that is more convenient, faster and more reliable.
The main features are as follows:
1. The battery is added and is no longer affected by the external power supply;
2. in addition to the Android system, this product also optimizes the wireless connection between the projection and the mobile phone, tablet, computer, without the data line, you can easily achieve the projection display of these products;
3. Android system is more intelligent, when you insert an external U disk or TF card and other storage devices, it will pop up a dialog box that can be quickly selected to use, so that you can quickly open the files in the storage device;
4. The automatic transfer function of the external signal, when the external AV or HDMI signal is input, the system can automatically recognize and switch to the corresponding input channel for display;
5. In order to make it more convenient for customers to carry, this product is also equipped with a special exquisite small bag to facilitate the use of various customers.
This product has many advantages. For business people, Android system players can freely install software apps, game apps, etc., to further generate more new experiences.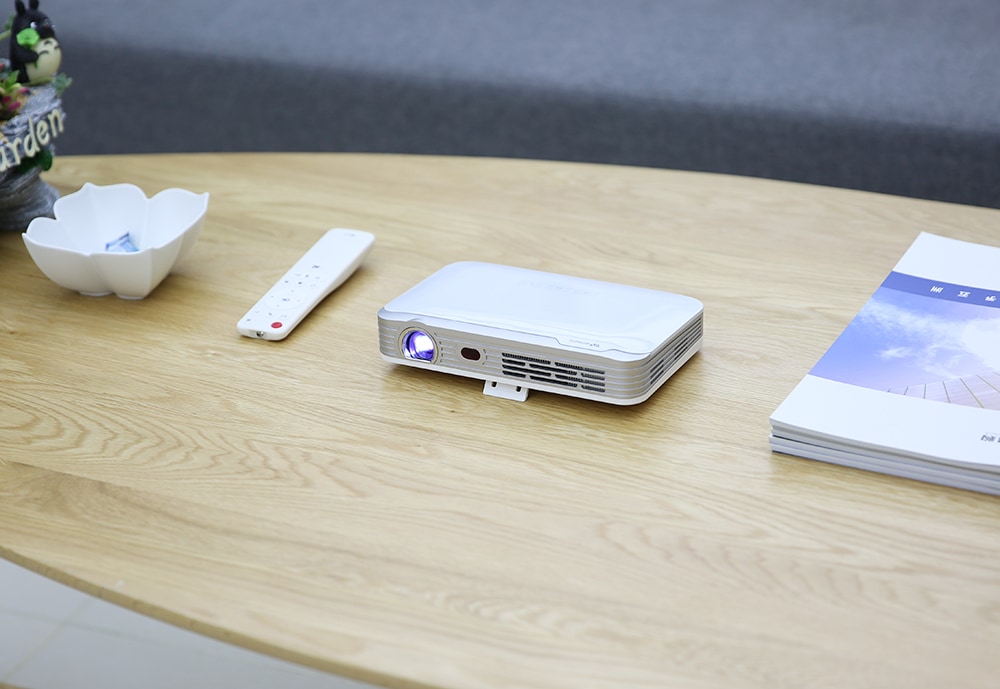 WOWOTO T8E portable intelligent projector is mainly positioned in business mobile office, personal portable entertainment. It has a simple but not simple human-computer interface, equipped with dual-band wifi, Bluetooth 4.0, electric focus, digital zoom, automatic trapezoidal compensation, multi-touch panel and rich ports, and so on.
It has a powerful quad-core processor and a large-capacity battery. Whether you are on the go or on the road, you can make your work and travel easier, and entertaining. It can also be used as an emergency power source when your phone is out of power.
It has cross-platform sharing application software functions, not only supports Android system, but also compatible with ios and windows system, which can easily push resources in mobile phones, tablets and computers to the projection display screen, which is simple and convenient.
It will continue to improve and bring you a lot of better and more intimate user experiences.