Wowoto T9 DLP Home Entertainment Projector
The Wowoto T9 projector is a DLP with a real resolution of 1280×800 pixels, brightness of 4000 Lumens and a contrast of 2200:1. This projector includes autofocus, manual trapezoid correction and we can get a screen with dimensions between 22″ and 200″ with a projection distance between 0.5 and 3 meters. The chassis is plastic, is cooled by a fan and has a single internal speaker of 2W.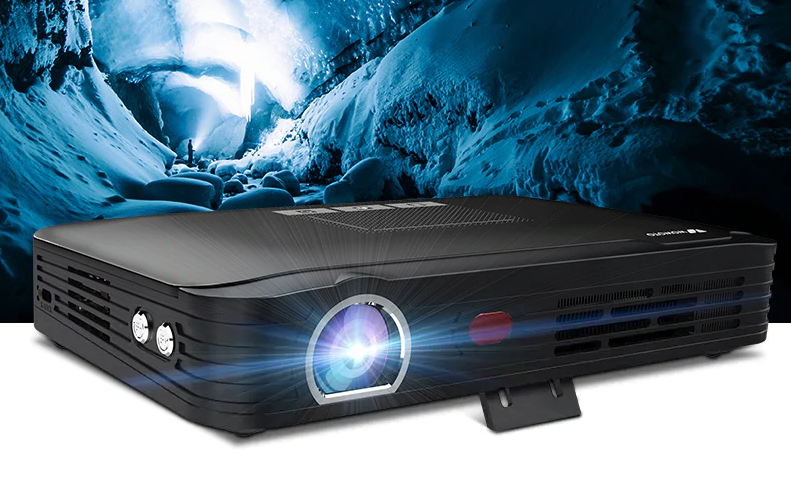 The Wowoto T9 includes a SoC Mstar MSD6A648, a Quad Core chip specific for projectors that incorporates 4 ARM Cortex-A53 processors and a GPU ARM Mali-T720mp4. We also have 2GB of RAM, 16GB of storage memory, Dual Band WiFi and Bluetooth 4.0.
The connection interfaces of the Wowoto T9 are varied as we find a USB 2.0 port, another USB 3.0, 3.5mm audio jack, AV connector, 10/100 network port and an HDMI 1.4a IN where we can connect consoles, Blu-Ray players or any other device. It also includes an infrared remote control and in this case we do not have controls on the chassis of the same projector.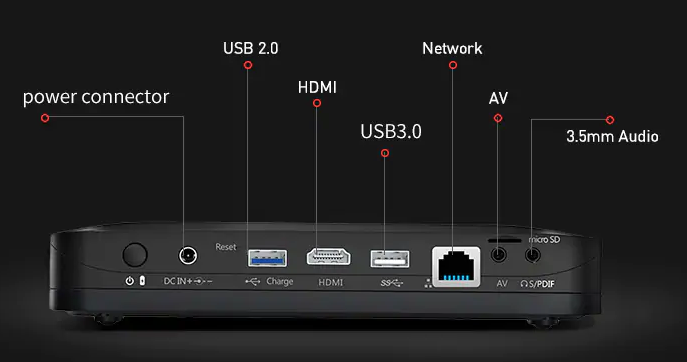 Within the flash offers of Gearbest store this week today we look at the Wowoto T9 projector. A small projector of only 15.30 x 12.00 x 3.10 cm that also includes an internal battery of 7800 mAh that gives it an autonomy of up to 2h. The WoWoto T9 also includes Android 6.0 as OS and we can control it with a touch panel at the top of this projector focused on portability.