Xiaomi WiFi6 AIOT router AX9000 With 12 high gain antennas + 12 independent signal amplifiers
On March 29th, Xiaomi launched the third generation of its flagship Wi-Fi6 router, the Xiaomi Router AX9000, at the "Live and Let Live" spring launch event in Beijing.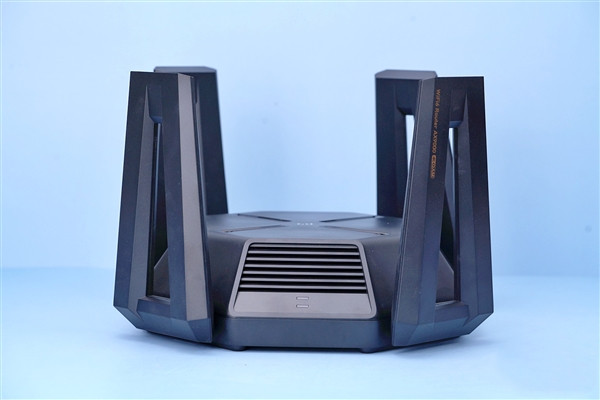 The Xiaomi Router AX9000 provides a tri-band 9,000 megabit Wi-Fi6 enhanced experience, equipped with the industry's top computing power Qualcomm six-core flagship chip, equipped with 12 independent signal amplifiers, supporting advanced 4K QAM modem technology, and up to 160MHz bandwidth. It is not only the most powerful router in Xiaomi's current performance, but also the top level in the industry.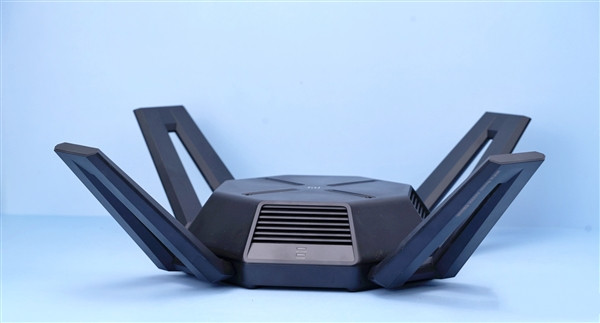 Xiaomi Router AX9000 has a cool fortress design that supports custom light effects and gaming mode light effects. When starting Xiaomi's exclusive game acceleration, the LED lights turn into green breathing lights to play games more immersively.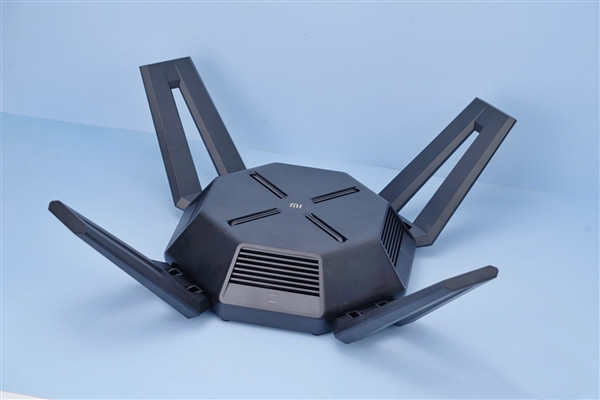 Inside the body there are dual upper and lower radiators, the upper radiator uses a low-noise silent fan for active cooling, independent exhaust air ducts designed by professional thermal simulation, the inlet and outlet air ducts are isolated from each other to avoid thermal airflow disorder and high cooling efficiency.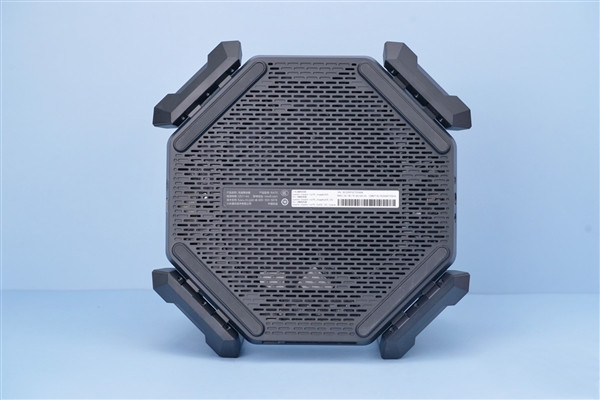 Traditional routers generally provide only 2.4G and 5G bands, Xiaomi Router AX9000 innovatively adds a separate 5G gaming band on top of the dual-band Wi-Fi6 with independent Wi-Fi chip and antenna, which guarantees low latency operation of games even if users use other bands to watch HD videos.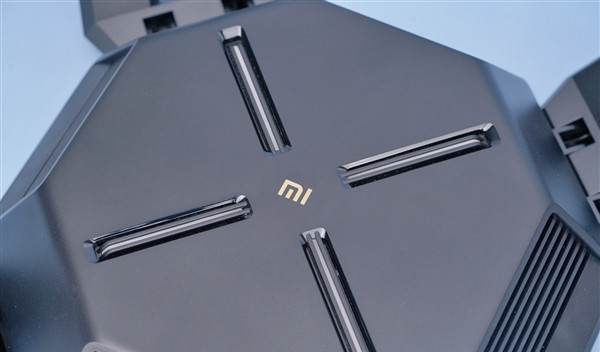 Xiaomi Router AX9000 supports a mesh network with up to 10 Xiaomi Wi-Fi6 routers to expand the signal and solve the signal coverage problem in large and multi-story homes. Connected devices can roam seamlessly between multiple routers, and the signal remains stable when walking around the house.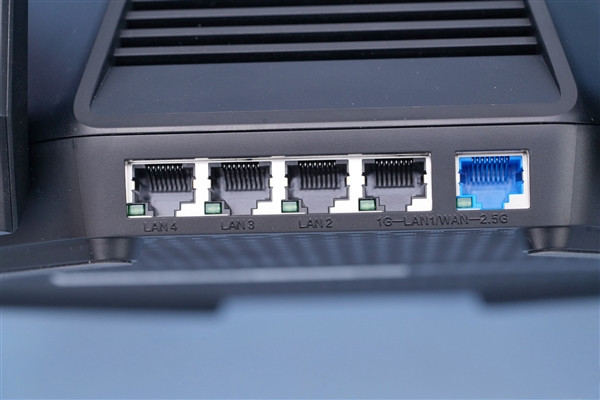 As a router supporting Wi-Fi6 enhancement, Xiaomi Router AX9000 supports OFDMA, MU-MIMO technology, multiple devices concurrently online, multi-device Internet latency is greatly reduced, no queuing, and smoother Internet access for multiple people.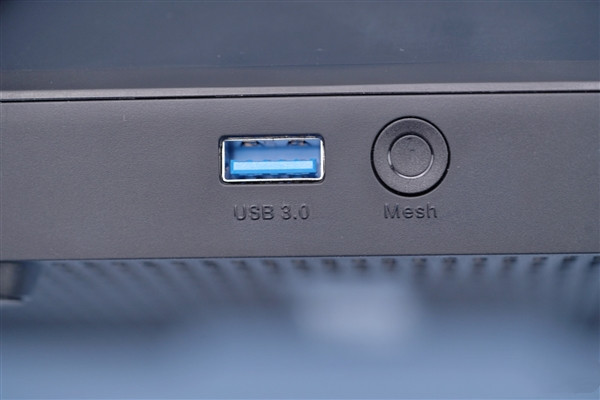 The total rate of Xiaomi Router AX9000 reaches 9000Mbps level, the bandwidth is upgraded to 160MHz bandwidth, the channel speed is greatly improved. It supports 4K QAM higher-order modulation technology, and when used with cell phones that also support 4K QAM, the theoretical rate increases by 20% compared to the traditional 1024AQM, and the industry's highest speed of 3.5Gbps can be achieved when used with Xiaomi 11 series cell phones.