Xiaomi Viomi Smart Toilet Bowl
The product is designed by the Xiaomi eco-network. It will be available under the Viomi brand, For example, our introduction of the sweeping robot last week: VIOMI V2. This company is not the first year engaged in the production of household appliances, but the first toilet bowl presented only today. Therefore, this product is the debut for the manufacturer in the new market. Xiaomi traditionally prefers minimalism in design, but the new toilet is an exception. The bet is made on the vanguard. The rounded forms will promote creation of correct geometry in a bathroom.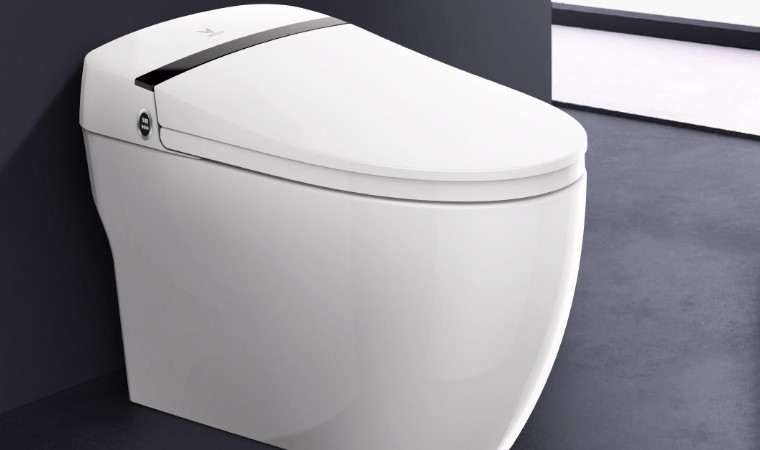 It is necessary to connect the unit not only to the water supply system, but also to a socket. The power supply will ensure that the seat is heated correctly. The user will be able to adjust its temperature within the available range. The integrated toilet cleaning system allows to maintain the appropriate appearance of the device. All elements are made of stainless steel. Therefore, a long service life is guaranteed.
On the left there is a special button that allows you to adjust the position of the WC lid. The basic equipment includes a remote control that allows you to control the cleaning process. For example, you can adjust the temperature of the seat or inject a special cleaning agent on the inside of the toilet bowl. The remote control switches on the water supply if the toilet bowl is used as a bidet.
From now on, the goods are sold in China. The approximate cost is $459.99. In the near future, the toilet will go on sale in the European market.