Xiaomi BATTLE E300 7-speed Portable Folding Bicycle With SHIMANO Derailleur and 20 Inch Tire
As an old-brand strength factory, Xiaomi BATTLE's products are the guarantee of quality, solid materials, balanced configuration, reliable quality. The BATTLE E300 features a simple "rifle" design, reinforced by a profiled rear fork that forms a secure triangle with the seat tube/ five-way/ girder, both solid and modern. Hidden rear brakes and traces are largely invisible.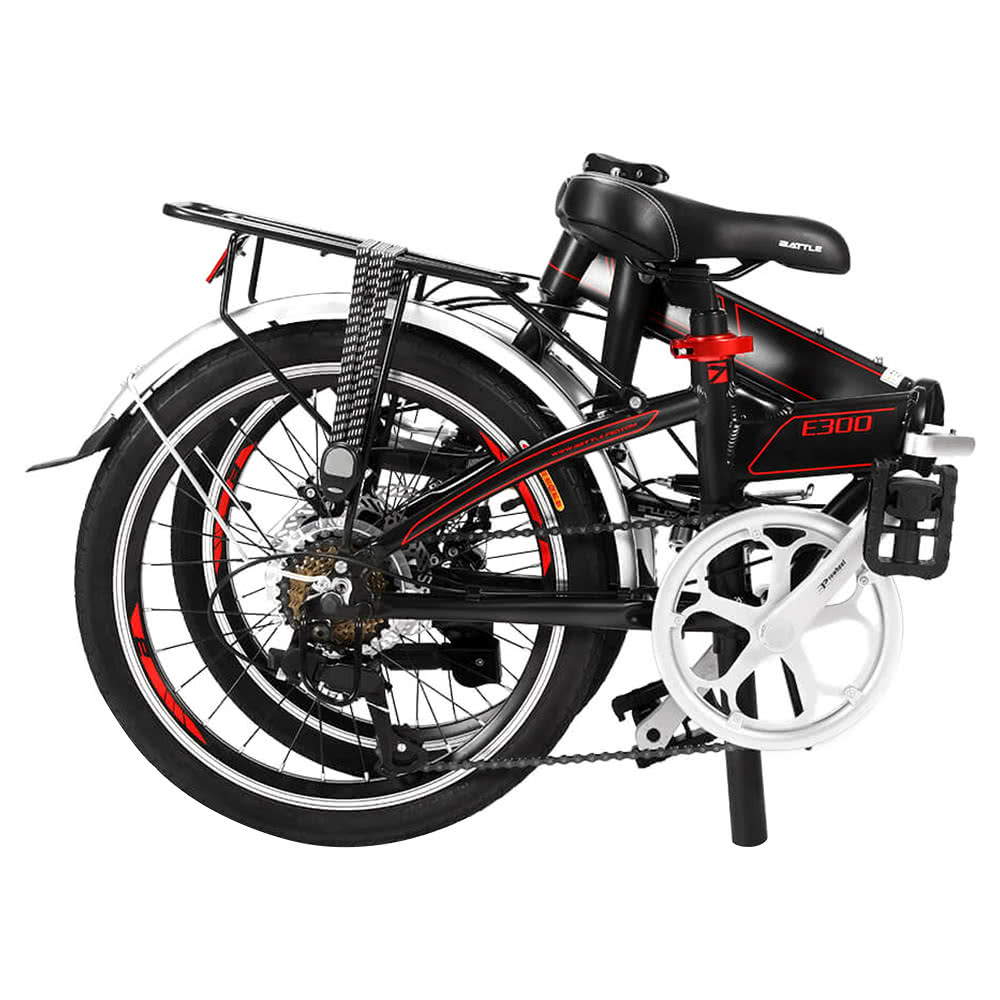 As for the configuration, engineers must be brainstorming, the whole car parts are all excellent advanced parts of the folding and retrofitting industry: 3D one-piece head pipe, link inner moving disc, short arm V brake, external three-speed, ultra-light seat pipe/handle cross, etc., can be said to buy back without changing, directly riding on the road.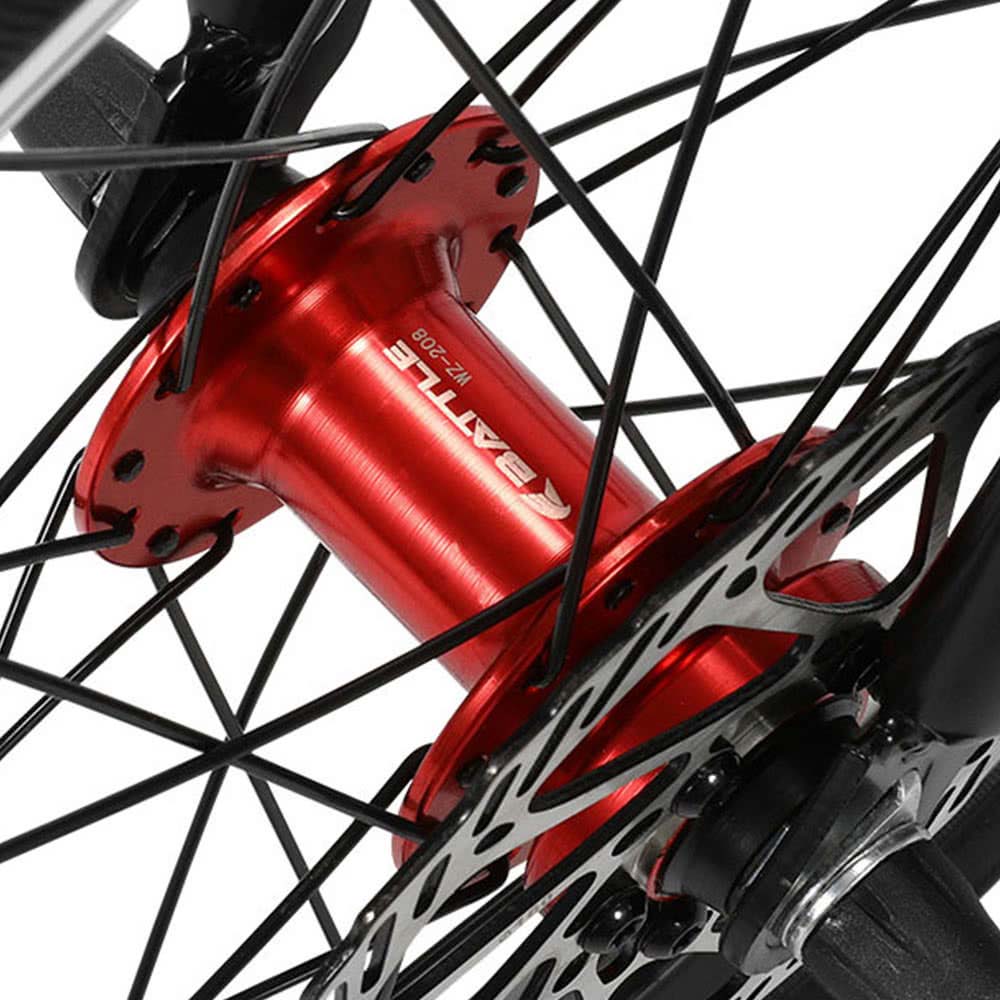 1403 As the name implies, 14-inch 3rd gear shift. The factory preinstalls the blueprint 3-speed kit and wheel set to avoid the trouble of subsequent upgrades. Because of the small diameter of the wheel, it is easy to climb the slope, so the gear ratio range of 9-13-17 is very scientific: 9T to achieve extremely fast cruise, 13T suitable for starting and level road, 17T basically meet the urban ramp.
Wheel set is before and after the peilin, quality can not be poor, in addition to the star spoke design, followed by the ratchet of the flower drum snap quickly, dense sound crisp without loss of moisture. In addition, the matching Zhengxin 14×1. 35 outer tire is also a conventional lightweight modification, more popular.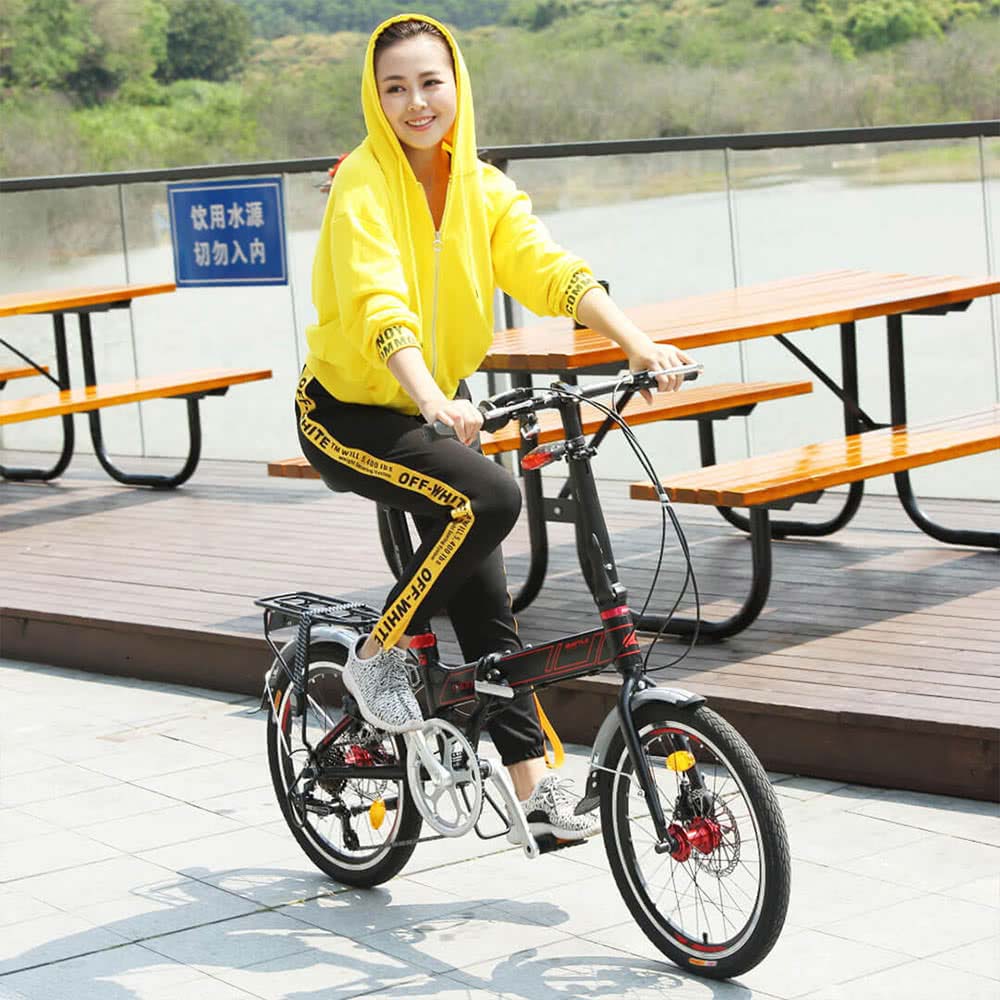 The Xiaomi BATTLE E300 is relatively stable and flexible to ride, and it is smooth and easy to brake or change lanes, especially when stopping and accelerating again. It is extremely fast and can embody the characteristics of fast start of the small wheel path and is more suitable for the city's riding style of walking, stopping and stopping.