Xiaomi Cleanfly – FVQ Car Portable Vacuum Cleaner
We are always looking for that article that complements another or at least is very useful, being one of the best examples, the Xiaomi Mijia Cleanfly, a portable air purifier that will become our best ally to accompany us literally anywhere, but if they are options, Today we bring you the new invention of the Chinese company that comes from one of its brands of ecological chains, Cleanfly, we refer to the Xiaomi Cleanfly vacuum cleaner, an extremely powerful portable vacuum designed specifically for cars, which also has the versatility to adapt to the surface where we want to use it. That's why we invite you to stay with us and get to know everything this beauty has for us.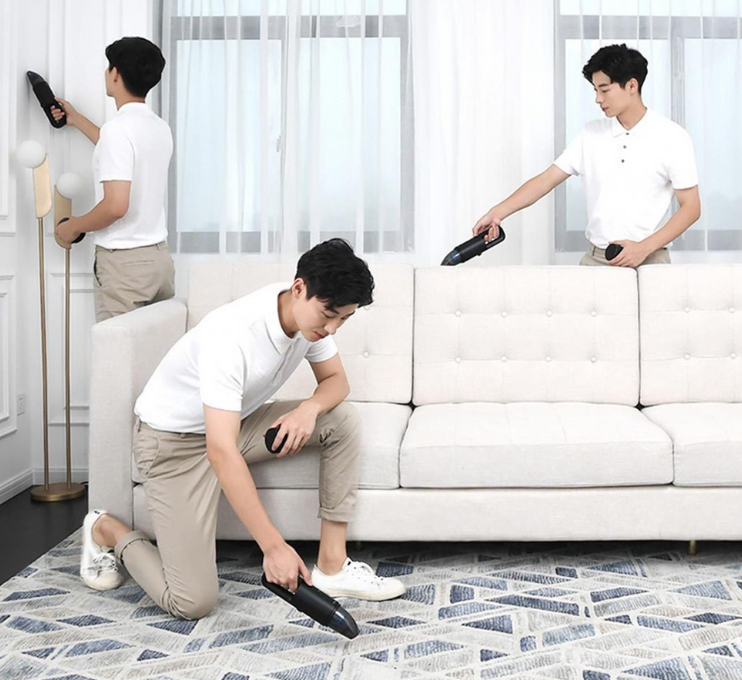 The Xiaomi Cleanfly vacuum cleaner wins in design, as it handles a simplistic aspect where it reduces its image to show only the essential not to become an exaggerated item that attracts attention and on the contrary, opts for a refined style that we can take anywhere without causing discomfort. Above all, there is an elongated black body with a length of 29.8 cm and a diameter of 7 cm, 60% smaller than other similar products, also has a net weight of only 560 grams, being an advantage to carry in the glove compartment, in the center console or in the spaces we usually find in the doors.
Its appearance is based on resistant and long-lasting materials that are accompanied by a sober, discreet and elegant presentation. In addition, a humanized non-slip grip handle with a flat mouth and a two-in-one retractable brush system is also visible.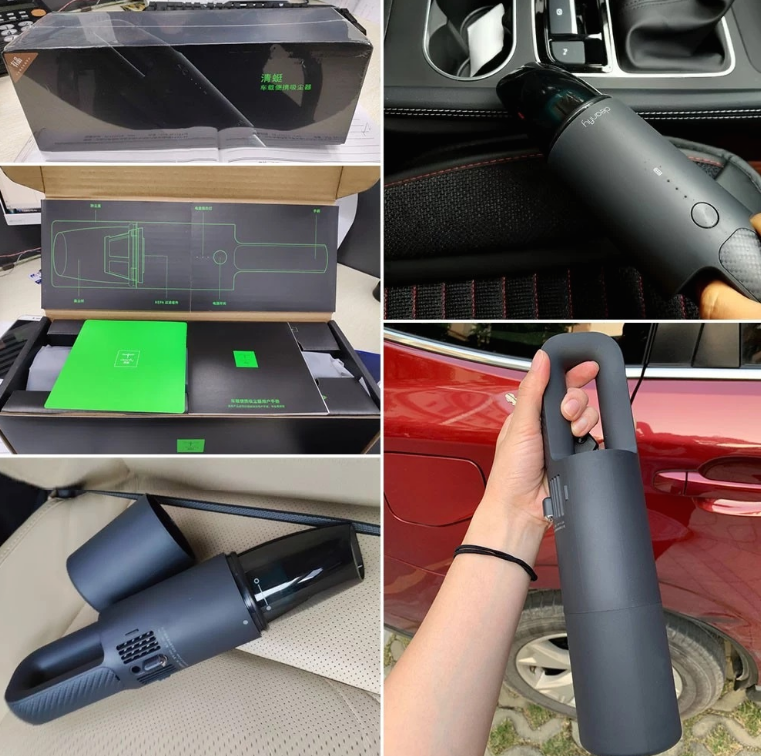 At the same time the flat mouth deeply cleans the narrow space in the car and the head of the brush cleans persistent dirt, so it adds extra points, because that means that it admits the cleaning of the home, in spaces such as the room, the sofa, the desk, the keyboard and other surfaces. In addition, it has an LED light in the handle to cope with the lack of light.
We must not forget that we offer a button on his body to indicate an action, either on or off, also comes with the Cleanfly logo.
The Xiaomi Cleanfly vacuum cleaner came to prove that it is a complete and very useful equipment that not only we can use in the car, we can also extend it in the home reducing or eradicating in its totality the dirt, besides arriving at corners that other could not, reason why next we will mention its attributes. It pressurizes with multi-level cyclone airflow and designed with a spiral fan, therefore, it is capable of suction up to 5000 Pa and rotates up to 32000 rpm.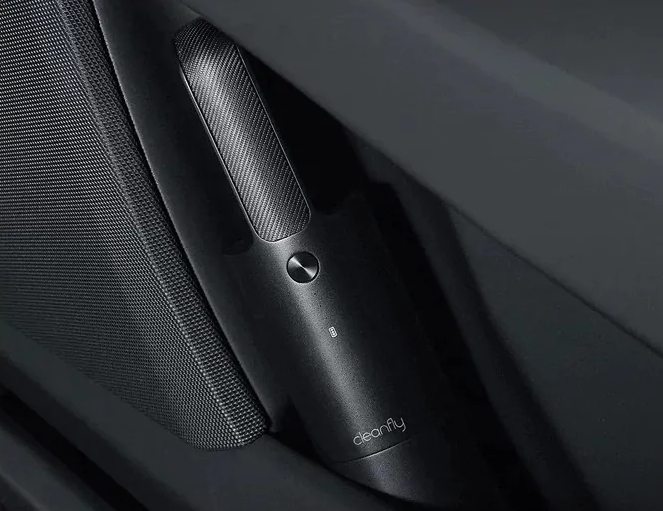 The equipment with cables tend to be annoying to be manipulated, but this is not the case of this aspirated one, because it does not have cables nor braided wire, being easy to use. It goes from the unexplored corners to the most difficult to keep clean, its function is to collect paper, dust, hair and even coins easily. Finally, it is a device compatible with the rapid charging technology of 12V / 2A obtaining the maximum capacity in 1.5 hours, which gives us 13 minutes of work thanks to the presence of a 2x2000mAh battery incorporated.