XIAOMI Deerma DEM-NF30 Portable Mini Heater
Xiaomi always continues to surprise with the versatility of its catalog that incorporates intelligent and attractive equipment to the market, such as the ultrasonic humidifier Xiaomi Deerma, an air freshener that humidifies the liquid that we pour into it to create a pleasant atmosphere, generating euphoria among users, for this reason, today we offer the Xiaomi Deerma DEM-NF30, a mini portable heater whose purpose is to accompany us on cold days to give us warmth, also, is profiled as an article as ingenious as others Deerma brand.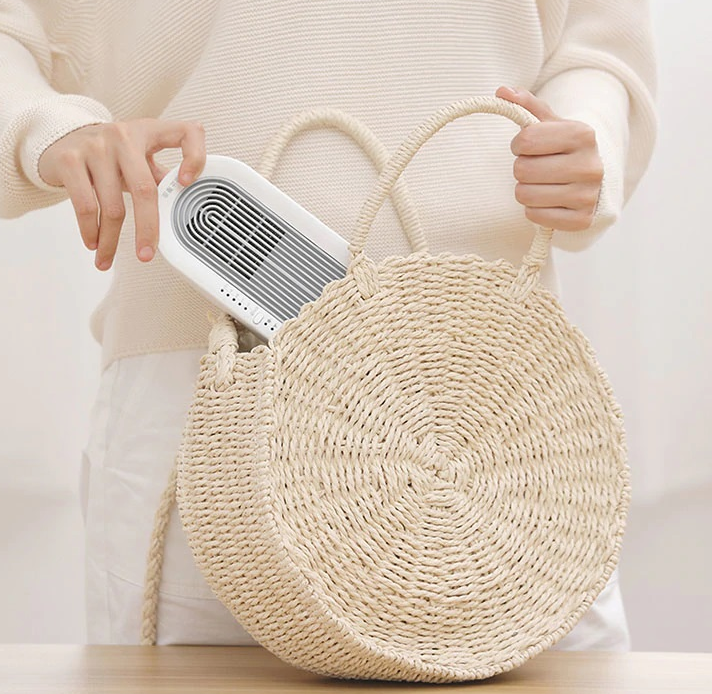 The Xiaomi Deerma DEM-NF30 comes in a simplistic design package that has a size according to the team, fulfilling the following dimensions: 10cm x 5cm x 5cm plus a weight of:1.0kg.
The Xiaomi Deerma DEM-NF30 presents us with a minimalist design, a distinctive seal of Xiaomi that does not need to clutter its image with ornaments, so we will enjoy a more refined style, ideal for not breaking the harmony of the place where we use it, as well as ensuring a pleasant atmosphere that will keep us at a good temperature in the company of friends and / or family. Outside of it, at first sight it is appreciated that the tonality chosen to give life to this equipment, is the white color, which gives him a very nice delicate body.
For its construction is adopted PTC ceramic heating element which has good conduction and heat dissipation, in addition to adding PBT / PP materials, which provides us with both fine and pleasant texture to the skin, also gives a polished touch to the body.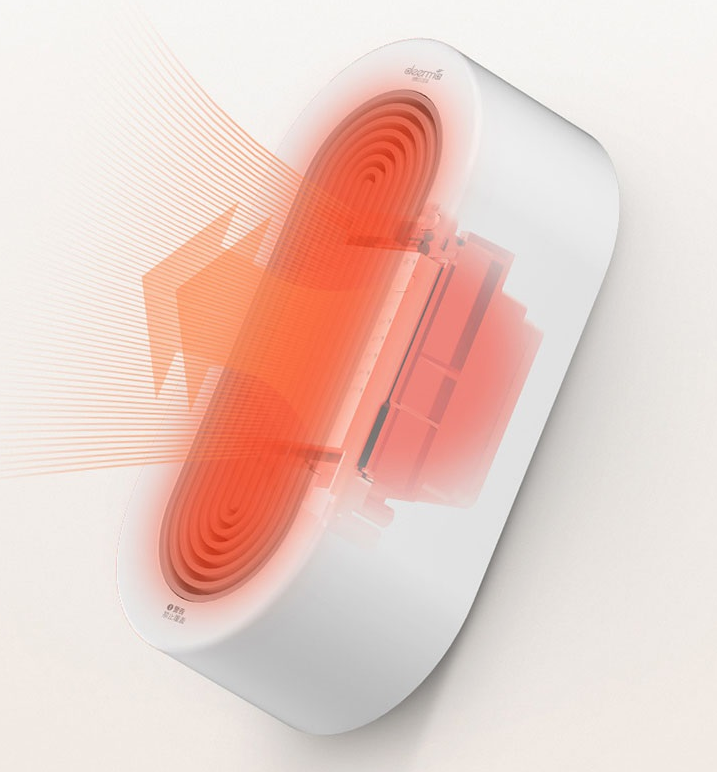 It can be seen that along the body, we have a large area of cooling air outlet at the back, where we also have a hidden power cable, while in front, is the grille where the heating will come out accompanied at its edges by the temperature control buttons and off / on.
Finally, it is a miniature article that we can take anywhere, being able to be easily kept in a wallet, since it consists of a weight of only: 390g, quite light, aarte that comes with dimensions of: 182 x 87.5 x 107 mm.