Mijia Intelligent APP Remote Control Lock
Xiaomi Intelligent APP Remote Control Lock, also known as Yeelock, is a smart lock that opens from an application on our smartphones. It is small and compact, adaptable to a variety of cabinet doors and cabinets regardless of material or shape, which also gives it great versatility in its uses.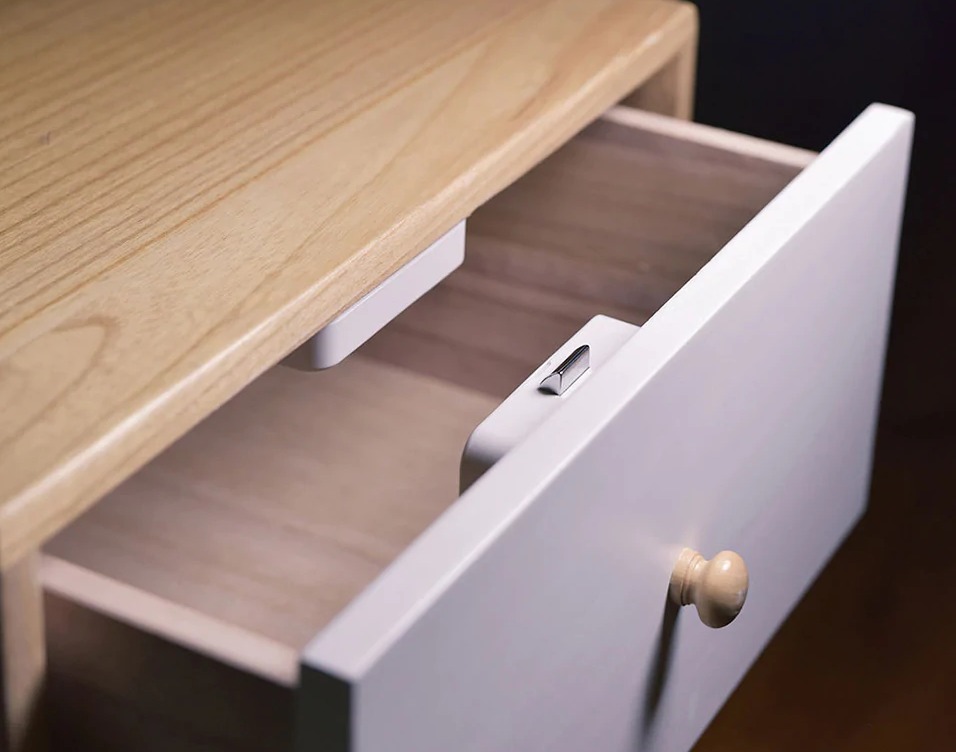 Whether you have valuables at home, important documents or private items in the office or want to keep things out of the reach of children or pets, simply place the smart lock on the furniture door and start using it. The application offers us several interesting features and the device is made of high quality materials. Interested? Keep reading for all the details!
Beginning with the packaging, we have that the Xiaomi Intelligent APP Remote Control Lock comes inside its respective package with the following dimensions: 13 cm long, 8 cm wide and 4 cm thick, which translate to 5.12 x 3.15 x 1.57 inches, and with an approximate weight of: 0.25 kg.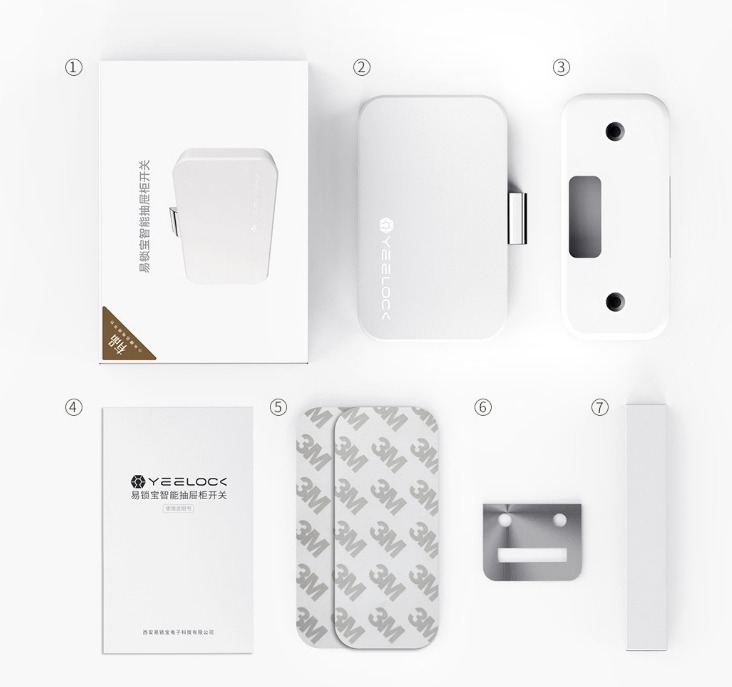 Starting with the body of the Xiaomi Intelligent APP Remote Control Lock, it is covered by a classic white casing made of ABS plastic with anti-UV to resist wear and ensure a fade-free appearance in the long term. It has a compact, rectangular shape with rounded edges. On the top we have the YEELOCK logo and on the front the lock cover.
The tongue of the lock was manufactured using a multi-layer chrome plating process that makes it corrosion-resistant, wear-resistant, flexible and compact. Its installation is really simple, as it does not require any perforation to the piece of furniture or surface on which you want to put, but is equipped with a strong and durable 3M adhesive industrial grade with which we only have to stick it where we want. It adapts to any material, whether drawers or cabinets of wood, iron, PVC or any other, and will be practically hidden.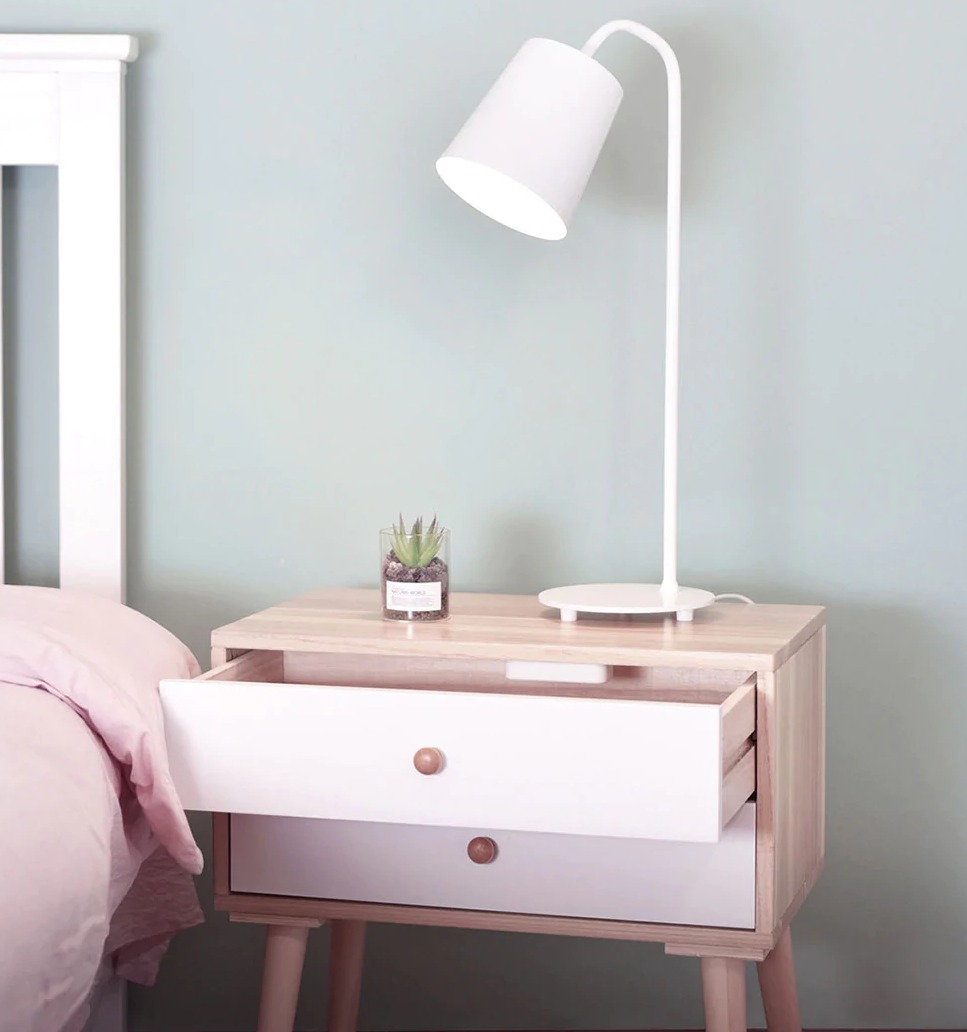 As you can see, it consists of two parts: the "main" part where the tongue is located and all the electronic mechanism, along with the place where we will put the batteries, and the piece where the latch is fitted. Its dimensions are: 5.40 cm and 4 cm long respectively, 9 cm wide and 1.8 cm thick, which translate to 3.54 x 2.13 x 0.79 inches, with a weight of 0.14 kg.
The main feature of the Xiaomi Intelligent APP Remote Control Lock comes from its intelligent unlocking, which is done through an application for our Smartphones. With just a press of a button you can open the lock at a speed of 1 to 2 seconds, regardless of the bookcase, bedside table or file in which it is located, provided that it is at a distance of no more than 10 meters. In this way, your phone is the key, just linking the account will suffice, you will not need a physical key.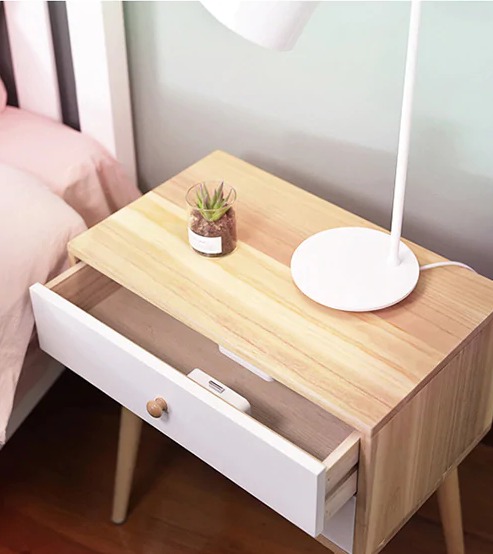 This application can be downloaded by scanning the QR code in the user manual and connects via Bluetooth 4.0, ensuring a fast connection either from Android or iOS. It also has a series of functions beyond being a simple key, such as the timer with which to program the opening time and the temporary unlock function, if you are far away and a friend or family member needs to open the lock, you can allow access remotely via WeChat, included in the same application.
The Xiaomi Intelligent APP Remote Control Lock has a sensor that will warn us when someone tries to force the lock and you can see the unlock log setting the authorization period. The device is not compatible with the Mijia system, but the APP is not only available in Chinese, but also in English.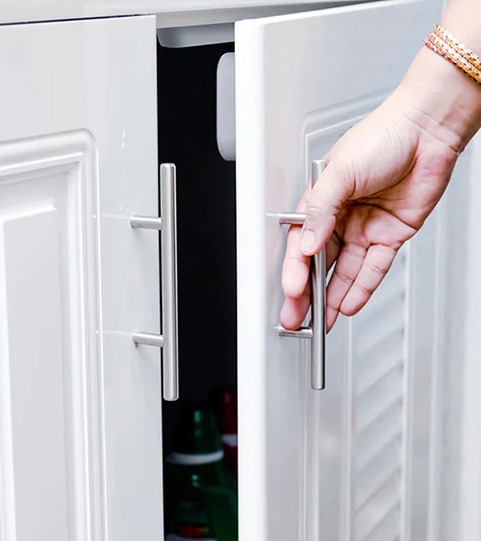 You don't have to worry about the power consumption of the Xiaomi Intelligent APP Remote Control Lock, as it is ultra-low. You only need two AAA batteries (not included) that will last approximately two years before a replacement is needed. The application will also allow us to monitor the status of the battery and give us a reminder when it comes time for a replacement, and if you couldn't recharge them in time, the lock will unlock automatically.