Intelligent Multifunctional Toilet Cover from Xiaomi
Xiaomi has shown an interest in providing solutions in all branches of everyday life, developing a wide range of intelligent household items ranging from locks and smart lights to air purifiers and kitchen utensils, and on this occasion, Xiaomi has presented the Xiaomi Warm Toilet Seat, its new cover for electrically heated toilets, which together with its older brother the xiaomi smartmi are the ideal solution for those winter days when we really think about whether it's worth going to the bathroom.
Everyone must have seen the smart toilets that are everywhere in Japan. But in many countries, including Russia, this is a rather expensive pleasure. To our common joy, Xiaomi does not inflate the prices and recently, together with SmartMI, presented its branded lid for toilet bowl Smart Toilet Cover.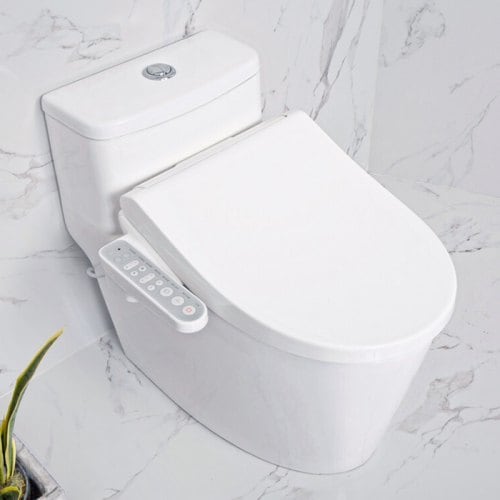 I have to say, it's a pretty tricky subject. Despite the fact that everyone goes to the bathroom, few people want to talk about it. And for experiments, such as installing a bidet house, it's even harder to find volunteers. But for us, the main comfort, so let's see what the new device is.
I hope you don't need to explain what this function is.) Adjustment of head and jet direction is available. A separate "Women's mode" is available, which is more gentle on the pressure during menstruation. Also, for complete relaxation, a massage mode is available. The water in the bidet is heated to a comfortable temperature that can be adjusted.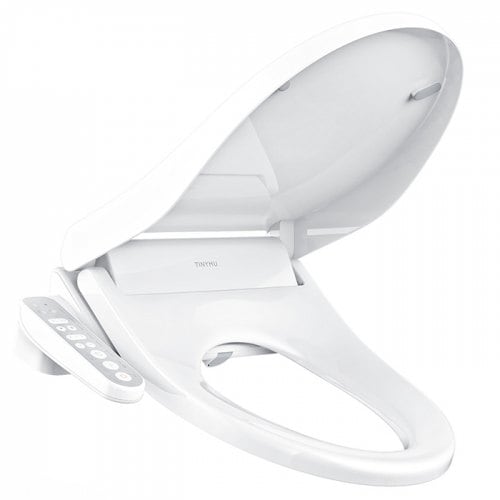 The lid contains a location sensor, which eliminates the possibility of false triggering (the water jet will not activate if you are not sitting on the toilet bowl).
Of course, the Xiaomi toilet seat cover is equipped with a heating system with 4 operating modes. The heating must be activated using the button on the remote control. The lid is equipped with a smooth closing system, but unfortunately there is no automatic raising and lowering of the lid. So, to solve the eternal dispute between men and women about the correctness of the defaulted state of the toilet bowl seat until it is possible.
Night lighting with UV disinfection function. Will help your toilet to look epic in the dark at night.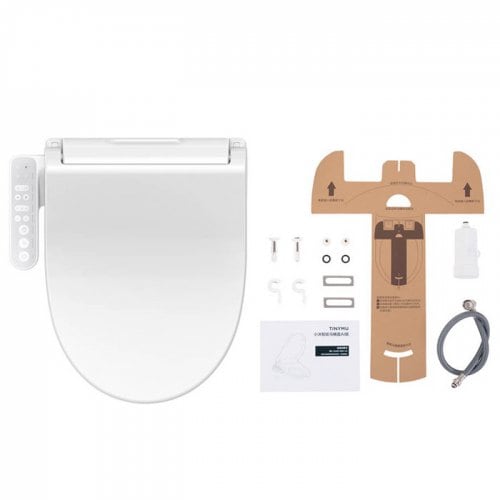 Well, what about without the downside? According to the stated characteristics, the device does not have communication modules. So, it can't be connected to the MiHome application and the statistics of hiking in the toilet can't be collected in jokes, but the lack of possibility to turn on the toilet lid in the automation scenario is very sad. You won't be able to activate the lid heating in advance, or the nighttime illumination. Also, the function of automatic opening and closing of the lid would not hurt. Let's hope that the second version of Xiaomi's smart WC lid will be extended. Would you dare to install the bidet lid at home?