Xiaomi JIMMY GY101 Portable Electric Clothes Dryer Folding Hanger
I've accidentally found it in GeekBuying's offer and my curiosity has stirred up, because sincerely, I've never seen a similar pattern before. It is a hanger, electric, easy to use and especially for storage. What you can do with it, you probably already know. I find it useful in the house of man, just like other products I wrote about in the category, so I thought I would like to give you some details about the JIMMY product.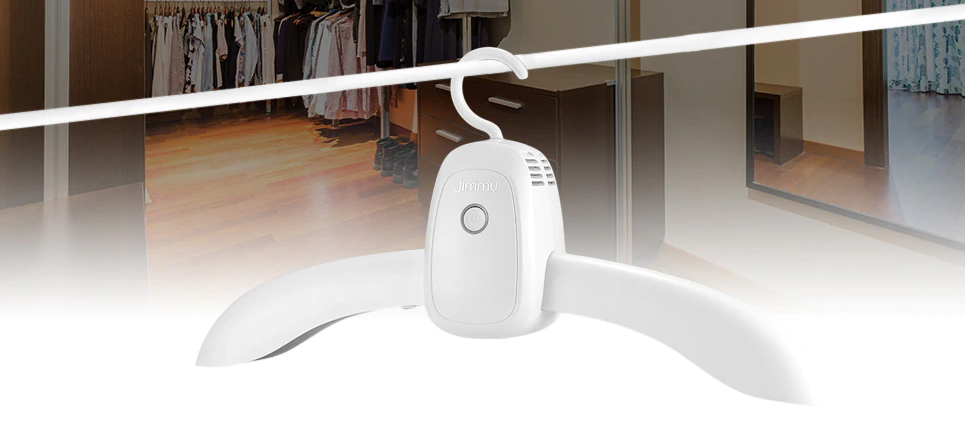 Producer Jimmy made himself known in Xiaomi's crowdfunding platform, focusing mainly on home appliances. I do not know if you remember, but over time I wrote on the blog about other products in the portfolio of this Chinese producer.
Returning to the JIMMY GY101 portable laundry dryer, I mention that I find it useful when I want to quickly dry up an article of clothing that I want to wear right away. I do not know if you find yourself in the same situation as I do, but I can tell you that it often happens that I dirty my clothes when I get dressed somewhere. Or when I eat and I'm not careful. And the top, most often I get it with new clothes, dressed for the first time. Like I'm baptized.
And in such situations, when you want to wear these clothes, you can wash them in the car using an express program, and then dry them with this electric hanger. Gender a shirt, a shirt, a pair of pants, etc. The JIMMY GY101 dryer hood uses a ceramic heating element, which can be safely heated and has a function that prevents it from overheating.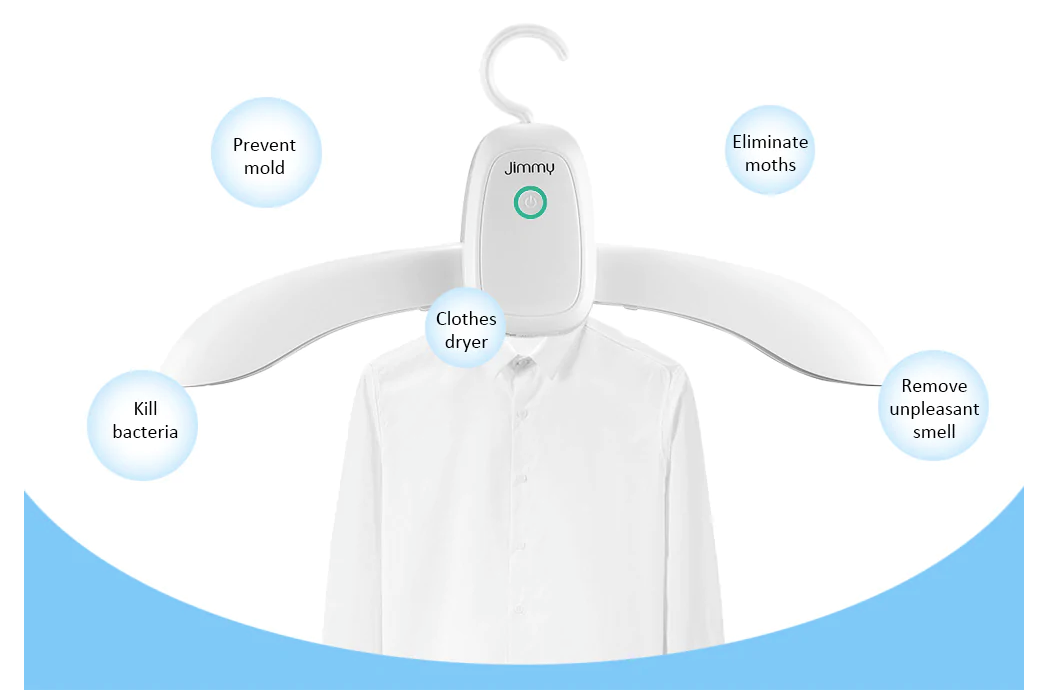 It has 2 drying modes: Hot Wind and Natural Wind. It measures 22 x 43 centimeters – which means it can be used for any type of clothing item – being able to support a weight of up to 5 kg. It's not noisy (at least that's the technical specifications) and the good part is that it folds to be packed easily in your luggage when you go on holiday and want to have it with you. It has power 160 W and noise level 30 dB. I do not know how long it manages to dry a shirt, but if I decide to buy it, I come back with impressions and I mention this too.