Jimmy JW31 Powerful Handheld Rechargeable Flush Gun Cleaning Tool
Jimmy arrived a few months ago to the Xiaomi store with a couple of items for home cleaning, a Dyson hand vacuum cleaner and another vacuum cleaner with a very peculiar design that promises to kill the mites thanks to its UV lamp. But this time he surprised us with the new Jimmy JW31, which is nothing more than a pressure gun to wash our car.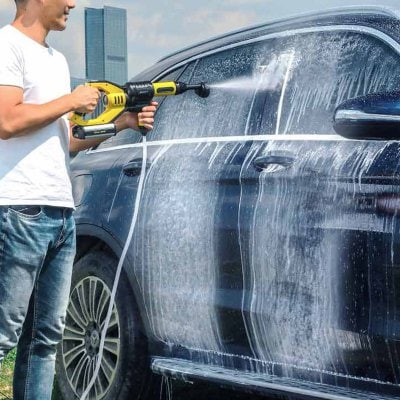 As you can see in the video the greatest of its virtues is the little it occupies, so little, that it will fit inside a transport bag (which is included) so that we always carry it in our luggage or simply, that it does not occupy too much in the storage room.
It has a size of 535 mm long x 85 mm thick and 195 mm high and weighs 1.8 kg, including the weight of the batteries.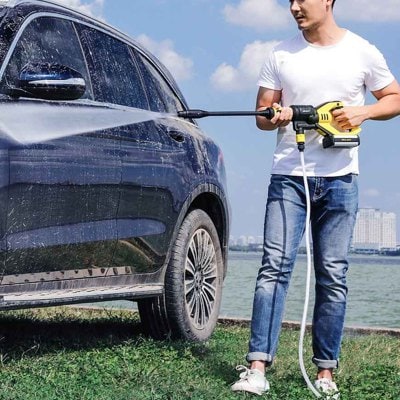 The power is in charge of a pack of 5 lithium batteries of 2500 mAh, in total 12500 mAh that are capable of holding 45 minutes if we use it in ECO mode, while if we select the HIGH mode it will go down to 15 minutes of use.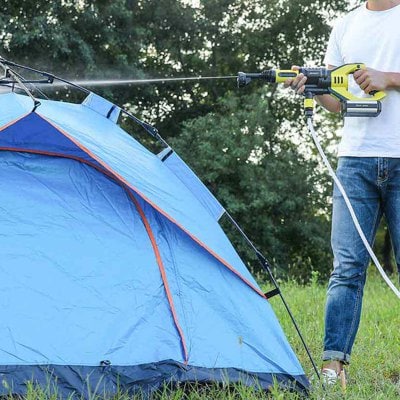 A full charge will take us 2.5 hours after which we can return to the trigger of our Jimmy JW31 and make use of its 180 Watt motor capable of generating a pressure of 2.2 Mpa, reaching a total of 180 liters a time .
The kit consists of the main body, a 6 meter hose with filter, the 21 Watt charger, the cleaning lance, a soap adapter, a multi function nozzle, the battery and the carrying bag.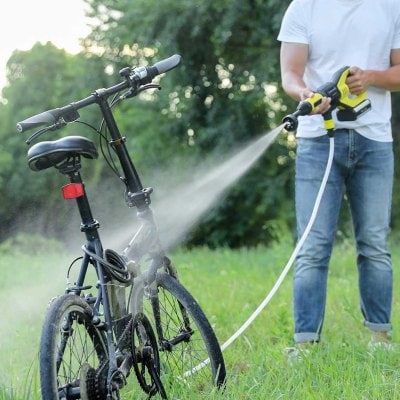 The cleaning lance has pressure regulation in the front, we just have to turn the head and reduce the pressure while we open the range of water.
For its part, the multi-function nozzle of Xiaomi Jimmy JW31 offers a total of 5 different modes:
Precision washing
Grill washing
Bicycle washing
Watering garden
Shower mode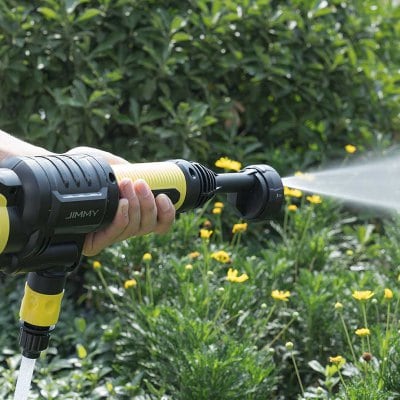 And the thing does not end here, because connecting the soap container, we can add the soap solution that interests us inside and thanks to its upper regulator, adjust the amount of soap with which to clean our vehicle.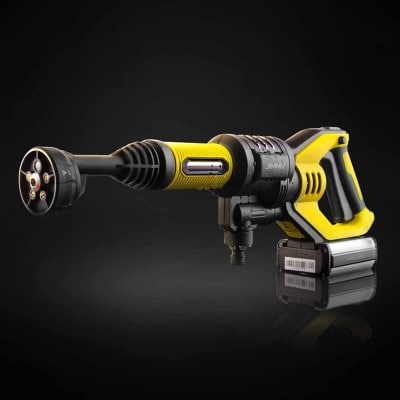 We could be facing a very good option if we are looking for a battery cleaner, because as we have seen it includes all the accessories that we need and apparently have a more than worthy quality. Of course, without forgetting the 22 pressure bars and the 45 minutes of use with a single charge. Therefore, I think that Jimmy JW31 is very worth buying.