Xiaomi Mi Home iHealth Thermometer
Thermometers are very useful devices in the home. There is no family member who does not get sick at some point and the temperature rises. But this is sincerely something that is mostly common in babies and toddlers. In order to improve the care of the spoiled of the home, for some years now multiple digital thermometers have been launched on the market, thus forgetting the danger of mercury thermometers or the lack of precision of analogical thermometers. Xiaomi has been one of the manufacturers that has made a presence in this field and introduced us some time ago to the Xiaomi Mi Home iHealth Thermometer. It is currently on offer at Gearbest at an unbeatable price: $25.49.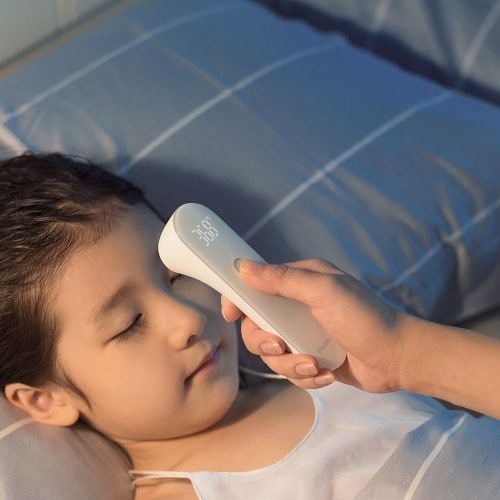 There's no need to wait sitting with a common thermometer under your arm, now you can find out your body temperature in just one second. Simply point the device toward the forehead and press the button. This makes it 100% safe and hygienic as contact with the body is not necessary. Giving the possibility to use the device safely with all members of the family.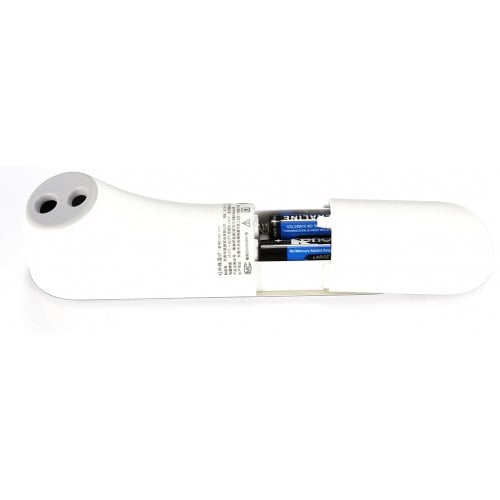 Thanks to the large backlit LED display that comes with large print, even people with poor eyesight can use it. The reading accuracy is 0.1˚C, collecting readings at a rate of 100 times per second and, using a professional calculation algorithm, provides the most accurate result in the shortest possible time.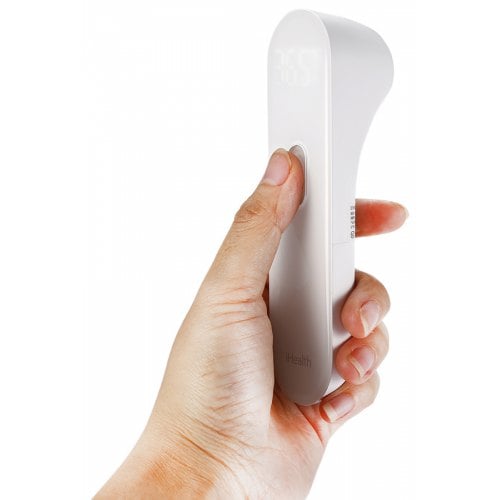 In addition to the temperature sensor, it is equipped with improved sensors for ambient temperature and distance. One of them tracks real-time changes in ambient temperature and reduces its effect on body temperature measurement, ensuring high indicator accuracy. The second sensor: continuously monitors the distance from the device to the user's forehead and automatically stops the measurement when leaving the range of 3 centimeters. At a greater distance, the device beeps and tells the user that the gap needs to be reduced.
The efficiency of the work is confirmed by numerous tests. The thermometer passed thousands of different tests and received a CFDA Certificate of Compliance. It fully complies with the stipulations to be a professional level medical team, being also confirmed by certificates such as ISO13485 and MDSAP. The power is provided by a pair of AAA batteries, whose charge is sufficient for approximately 3000 measurements of body temperature.