HIMO Z20C 10AH 36V 250W Folding Electric Bike
The Chinese brand Himo, which belongs to the Xiaomi Group, will also offer the latest Z20C e-bike in Europe. At a price of $1099.99, it looks grown-up – like more and more e-bikes of this kind from Asia.
Finally, the Fiido D11 e-bike surprised us with its technical data and price. The Asian-derived e-folding bike weighs just under 13 kilograms and costs significantly less than the established competition.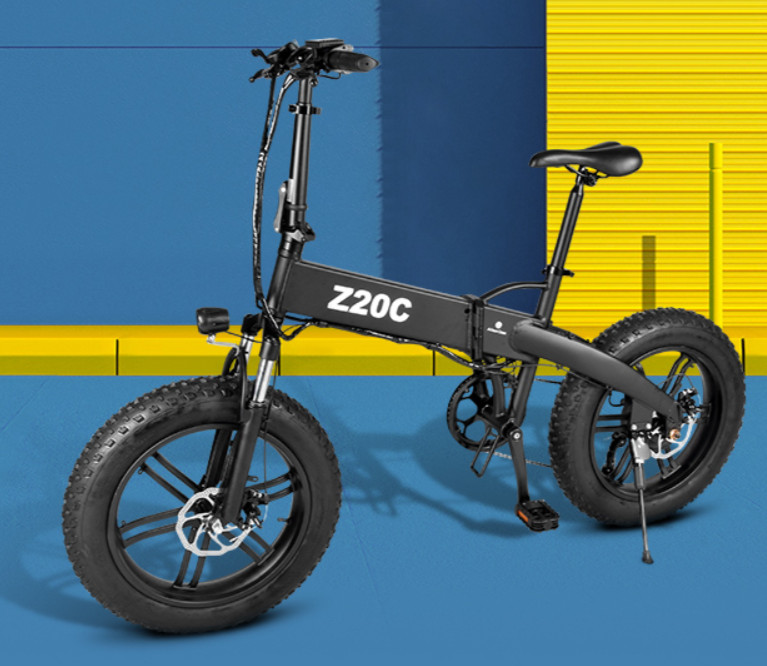 Himo Z20C, a bicycle that pisses me off like a beast. It's a beautiful bike, well finished, good components, a good 6-speed Shimano gearbox, double disc brake and interesting details like the cable routing (hidden) and the pump to inflate the wheels inserted in the seatpost. So why does it piss me off? Because it's illegal since it's equipped with a throttle to adjust the assistance.
The software has three modes: Eco, Mid and High. In Eco mode the throttle is disabled and the assistance is delivered according to the speed sensor (not present the torque sensor), in the other two modes instead the assistance is delivered through the throttle.
In Eco mode it takes about 2 turns of the pedals to activate the engine, the assistance is strange, regardless of the inclination or force that we impress on the pedals remains constant. The maximum speed that can be reached is about 18 km/h in this mode and 25 km/h in high mode.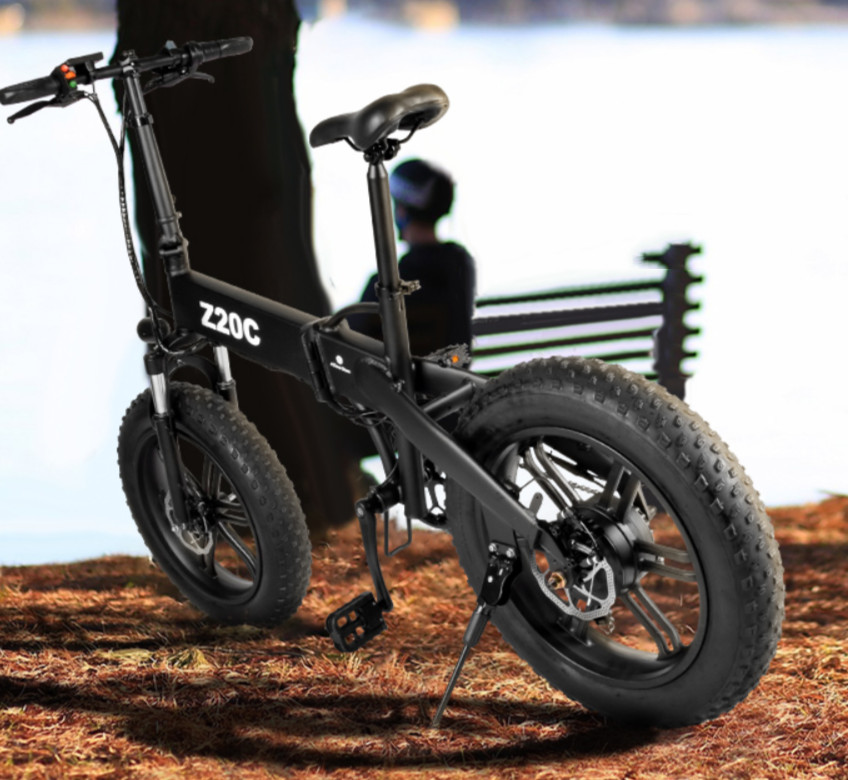 The brakes of HIMO Z20C are disc brakes and on both 20 inch wheels it is equipped with, they work well. Note that the brakes are reversed, on the right we find the front brake and on the left the rear, as on motorcycles.
The front lighting is quite good and directly connected to the battery. Rear lighting is powerful but not connected to the battery, there are batteries. Nice that when we turn on the lights backlight also the on board computer.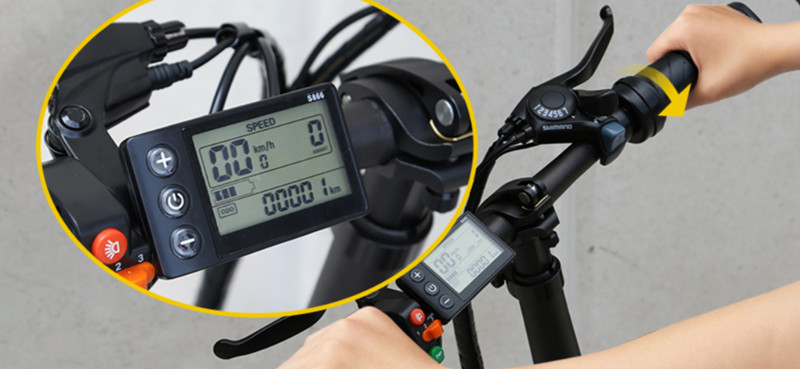 The pair is not very much, let's say that for a person of 60 kg is fine even with gradients of 10% and allows you to go up in fluency while a person of 70-80-90-100 (maximum capacity) kg will make a lot of effort on the climb. It's a folding bike, the bottom bracket is a bit hard to unlock but still nothing dramatic. It weighs about 20 kg.
The declared autonomy is 80km. The declared km can never be reached, with low assistance we reach about 50km while if we ask for maximum assistance we reach 25-30km. To load takes about 5 hours.