Xiaomi JIMMY VW302-1 Cordless Window Glass Vacuum Cleaner
The Jimmy VW302-1 is another exciting product we've discovered last week at Geekbuying. As the title of this article tells us, it's a window vacuum cleaner. Jimmy has a variety of useful products for my home, and many of them have even presented myself on the blog.
Now, if you are like me and have not heard of a window vacuum cleaner so far, you may wonder what a good device is good for. Well, every time, before posting an article, I'm trying to find out more about the product. That's how I found out that using a vacuum cleaner of this kind, you can save time when cleaning smooth surfaces such as windows, faience, showers or mirrors. The result: Complete cleaning without droplets, streaks without water leakage.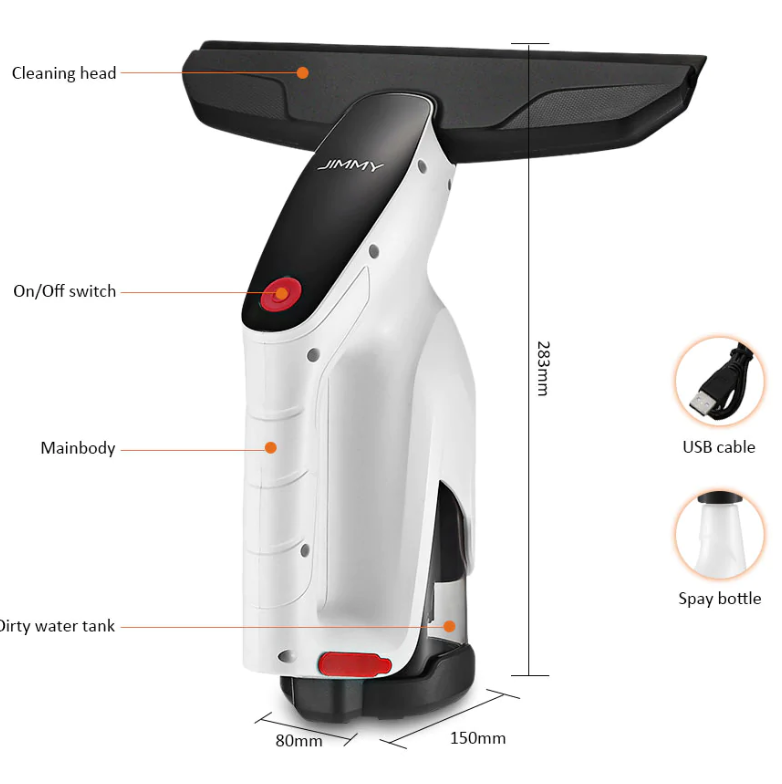 It works for up to 20 minutes continuously and is charged using a MicroUSB port in about 2-3 hours. The dirty water tank has a capacity of 100 ml. Too many would not say, I also attached a video (you can put it on "Mute", however you will not understand anything it says), but through it you will be able to see what it looks like and what the results are on which you will get if you use this vacuum cleaner. I've already put it in "Wishlist" and I hope that in the near future I will order it.