Xiaomi Bike Pump USB Charging Electric Air Pump Camping Cycling Portable Basketball Football Pump Tools
Yesterday, the Chinese manufacturer has enriched its portfolio with a new product. No, it's not an iPod, even if at first it seems to be one. This is a small electric bicycle / trotter / motorcycle, manufactured in collaboration with Mijia. Besides the fact that I find it very useful at the man's house, I like it very much and what it looks like.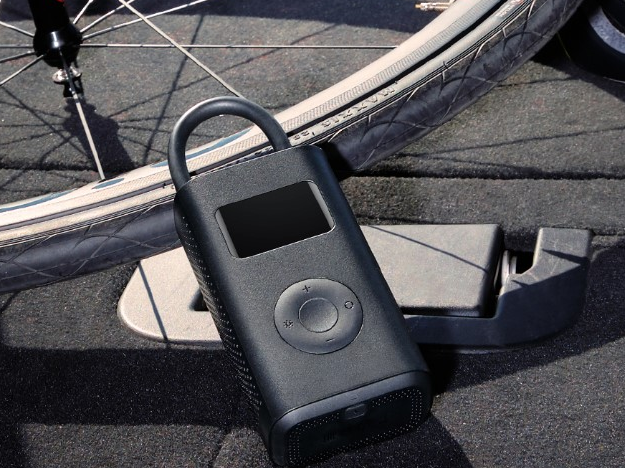 Obviously, it can be used for those I mentioned earlier, and for any other product that requires swelling, including car wheels, balls or even inflatable mattresses. It weighs just 430 grams and because it is a fairly compact product, it can easily be held in your pocket or backpack.
The pump integrates a 2000mAh battery, that is enough to completely inflate 5 215/60 R17 machine wheels, 41 balls or up to 8 bicycle wheels. According to the technical specifications, a machine wheel inflates it in just 6 minutes, a ball in one minute, and a bicycle wheel in just 3 minutes. Charges via the MicroUSB port in about 3 hours. It takes quite a lot, but at least it should not be loaded too often, unless you're going to use it in a vulcanization.
The Xiaomi Mijia MJCQB01QJ integrates an AMOLED display (where the set pressure is displayed), an LED as a flashlight, and a few buttons to set the desired pressure. It is equipped with a pressure sensor and when it reaches the pressure set by you, it stops automatically. It can swell to a maximum pressure of up to 10.3 bar.