Xiaomi Youpin Xming Q1 LED Mini Projector
Xming Q1 mini projector is space-saving, portable and easy to control. Compared to the direct light of LCD TVs, its diffuse image is naturally less irritating to the eyes and is certified by TÜV Rheinland for low blue light.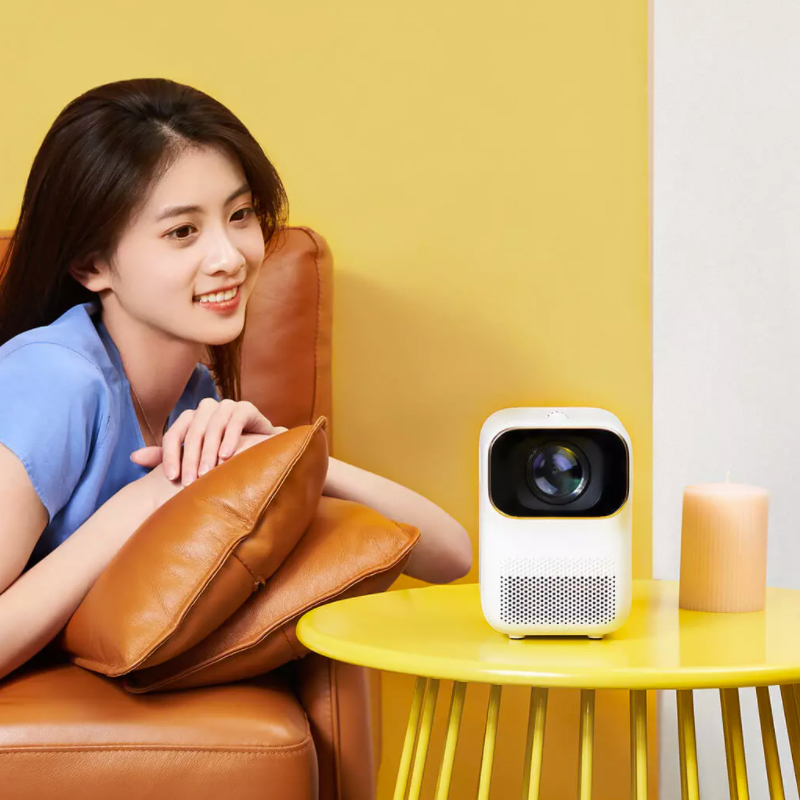 While enjoying eye health, the Xming Q1 is built with a sincere combination of performance and cost effectiveness. It can provide 1080P HD physical output resolution, so that every little thing can be seen. At the same time, the compact design of Xming Q1 focus wheel helps users to adjust the top of the camera with one finger, so that clarity is within reach.
Xming Q1 is also designed to be portable and can be charged conveniently by connecting to a rechargeable battery through the Type-C port. With the built-in battery and the compact size that can be lifted with one hand, the size of the projected image can be changed according to the placement distance, from 40 to 120 inches, the size of the world is up to you.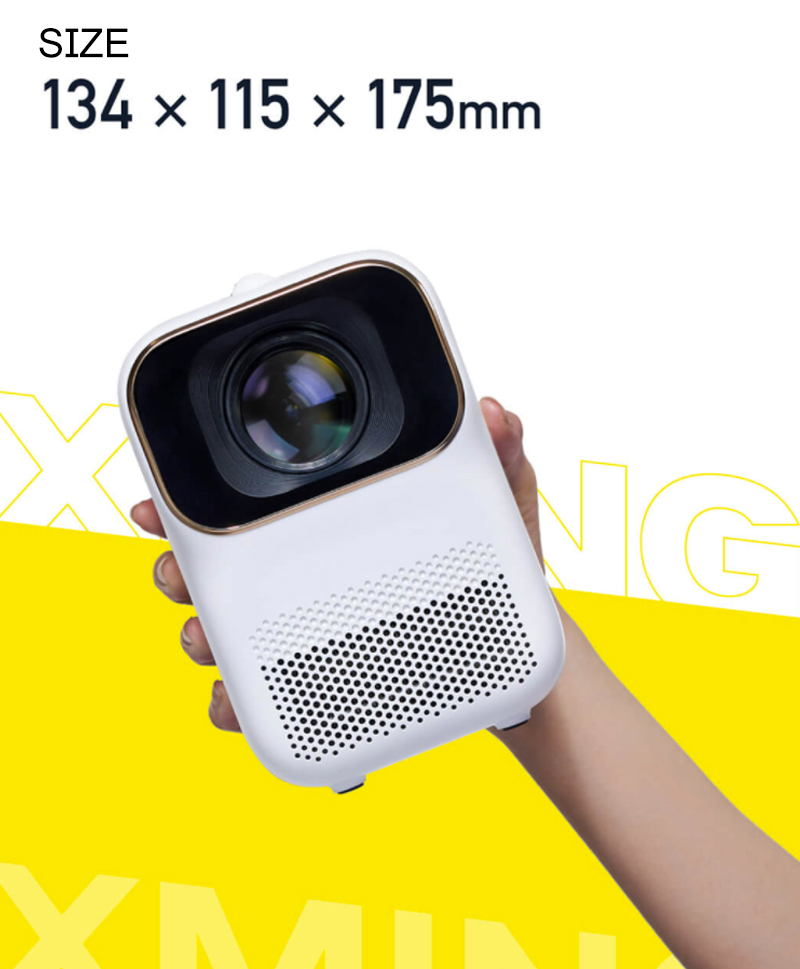 Xming Q1 is a mature intelligent large-screen system, FengOS, which can enter the system in 6 seconds after pressing the power button, and various humanized projection functions such as one-touch access, giving you a smooth entertainment experience. It also adopts 2GB RAM + 8GB ROM memory solution, and with Amlogic's T972 chip, the mature large-screen system can run smoothly. The remote control is connected by Bluetooth signal, so you can easily control it with a single click. By talking with the built-in Xiaoai voice assistant, you can also access the MiJia APP to control the MiJia smart home environment across devices and make the smart life more than watching movies.