Xiaomi Roidmi F8 Pro Cordless Stick Vacuum Cleaner
Two years ago, Xiaomi crowdfunding put on the shelves a Roidmi handheld wireless vacuum cleaner F8, which won the 2018 IF Design Award and the Red Dot Design Award for both materials. The price was 1499 yuan, making it a popular product.
Two years later, the newly upgraded Roidmi F8 Pro was officially released today at 1899 yuan. The suction power was increased from 115W to 135W, the quadruple filter was upgraded to 5-fold filter, and the endurance was also upgraded from 55 minutes to 60 minutes.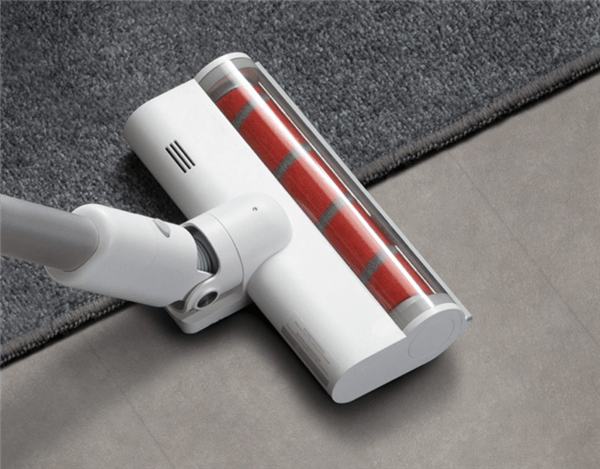 Roidmi F8 Pro Wireless Vacuum Cleaner continues the concise geometric design language of the previous generation of products and has won six international design awards such as IF and Red Dot.
It adopts a 270-degree large handle design, which is not only a hand-held part but also an air duct. It can be carried and pushed, and is a simple and easy-to-use one-key button/gear switch. It also has the functions of electricity quantity display and dust full indication.
The main engine adopts lightweight design, weighing only 1.5 Kg, ensuring strong suction while achieving extremely light weight as much as possible, and long-term cleaning will not make people feel tired.
The F8 Pro motor has been upgraded to the 9th generation digital brushless motor. The speed per minute has been increased from 100,000 revolutions to 110,000 revolutions. The power of the whole machine is as high as 435W and the effective suction power is 135W, which can generate 23500Pa centrifugal wind pressure and efficiently remove ground dust.
At the same time, the internal structure of Roidmi F8 Pro has changed greatly. The overall air duct structure has been redesigned, and the air duct structure, filtration system, battery arrangement, etc. have been optimized to become a new generation of direct suction multi-stage tornado technology, which has improved the performance by 27% compared with Rimi F8.
Xiaomi has completely upgraded Roidmi F8 Pro's filtration system, adding rear sponge filtration, front and rear filter element filtration and five-fold filtration systems. At the same time, the triple intelligent noise reduction design is adopted, the noise is reduced by 10%, and only 72dB is quieter to use.