FIIDO D11 20 Inch Folding Eletric Bike
Will the electric bike also arrive in 2020 for less than $500? Will it arrive in time to be an alternative to the car in Phase 2? For now the new FIIDO D11 is released in China, on the Fiido Official website. But since the multinational electronics giant Xiaomi is offering it, you can bet it will arrive here soon.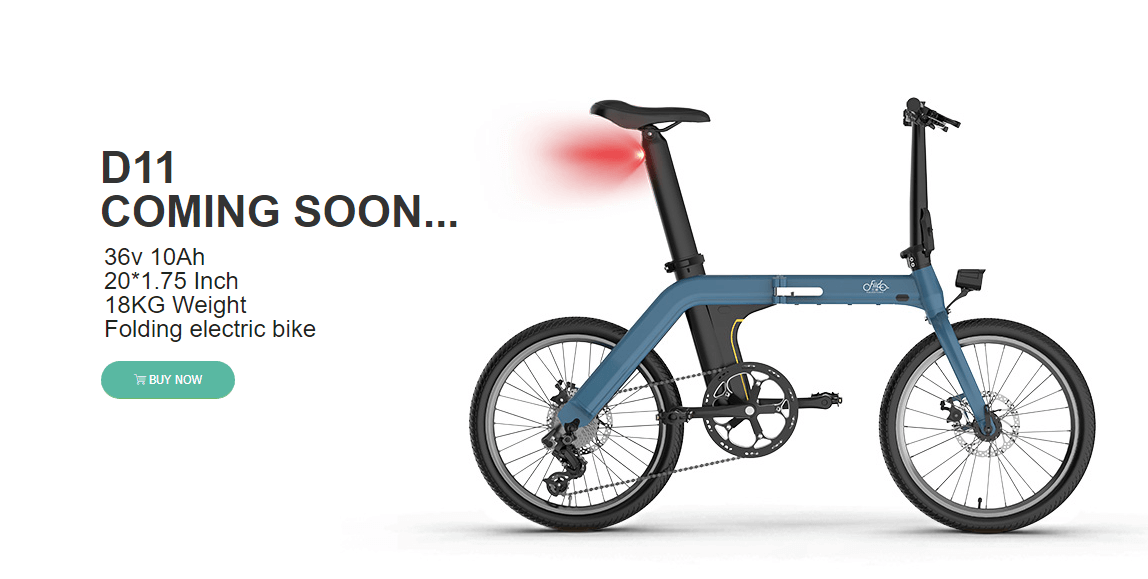 FIIDO brand presented another electric bike. Two big advantages of FIIDO D11 are the possibility to fold it in half, thanks to which it takes little space and a long range, as much as 60 km on one charge.
The new D11 Eletric Bike has a battery with a capacity of 10Ah, the cell is hidden in the bicycle frame. As you know, one of the most expensive elements of a bicycle is the battery, which is why the FIIDO product is protected. To pull out the built-in cell use the key provided with the bicycle.
It is not the first e-bike "Folder" presented by FIIDO, but it is certainly the most interesting in terms of value for money. The aluminum alloy frame, for example, is equipped with real suspension with shock-absorbed rear swingarm, like a mountain bike. It ensures comfort even on medium to long routes on bumpy roads like those often found in Italy's historic city centres. The FIIDO D11 then folds into three positions (handlebars, frame and pedals) in a compact configuration guaranteed by magnetic clips. It allows easy transport (it weighs only 18.5 kg) or storage in the boot of a car.
The latest FIIDO electric bicycle weighs 18 kg and is designed for people weighing up to 120 kg. It offers three riding modes, in economic mode the bike is able to cover a distance of 80 km. Normal mode offers autonomy of 60 km. Charging the battery from 0 to 100% takes 5 hours from a 230V socket.
The maximum speed that a bicycle can achieve with electric drive is 30 km/h. This is the highest speed allowed by Chinese law. Electric bikes cannot ride faster. There is an LCD screen on the handlebar that displays the battery charge status, distance travelled and speed. The bike has factory-made LED lighting and two disc brakes, front and rear.