FIIDO T1 Cargo E-Bike For Europe
Fiido, a company specialized in the production of electric bikes and scooters has recently launched the newest Fiido T1. The new bike has a range of up to 150 km on a single charge and a 750W motor, on which it has a 7-speed drivetrain.
Fiido is quite well-known in the electric bike market. Last year it introduced the Fiido X and Fiido X Lite folding electric bikes, and the year before that it launched the Fiido D11. This time, the manufacturer announced the Fiido T1, a bike designed to carry cargo.
The model reaches a speed of 50 km/h, which can be increased by using its pedals. The bike comes with fat 20*4 inch tires, and thanks to the non-slip shape allows the user to traverse forests, sands, rocky beaches, puddles and other terrain easily. The bike comes with a large 48V, 20Ah battery with 960 Wh capacity.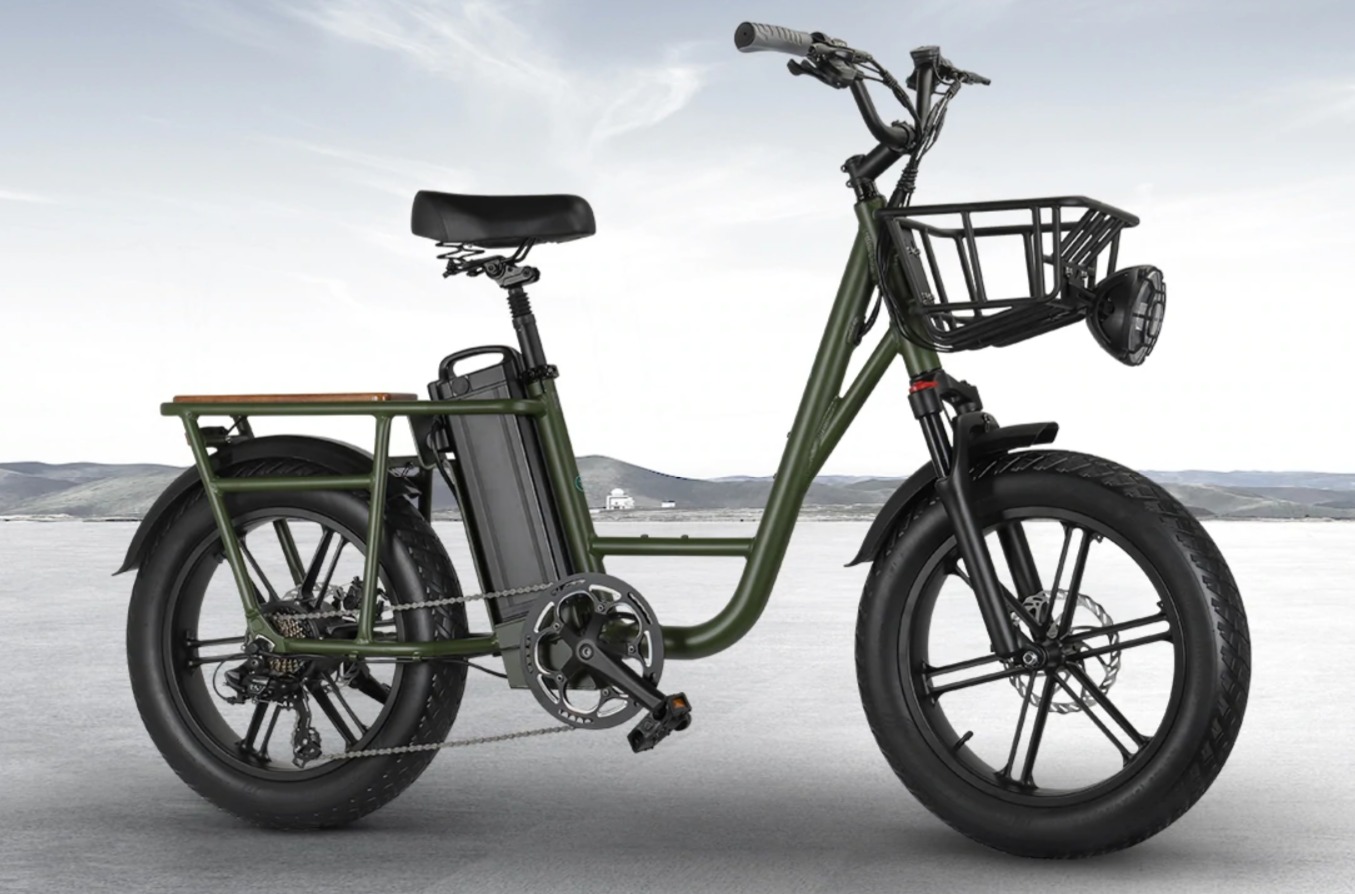 As for the price, the Fiido T1 is being sold for US$1,599. In addition to the United States and Canada, the unit is also available in Europe, where the brand offers a 1-year battery warranty. The product comes with a basket for the front end and a fender.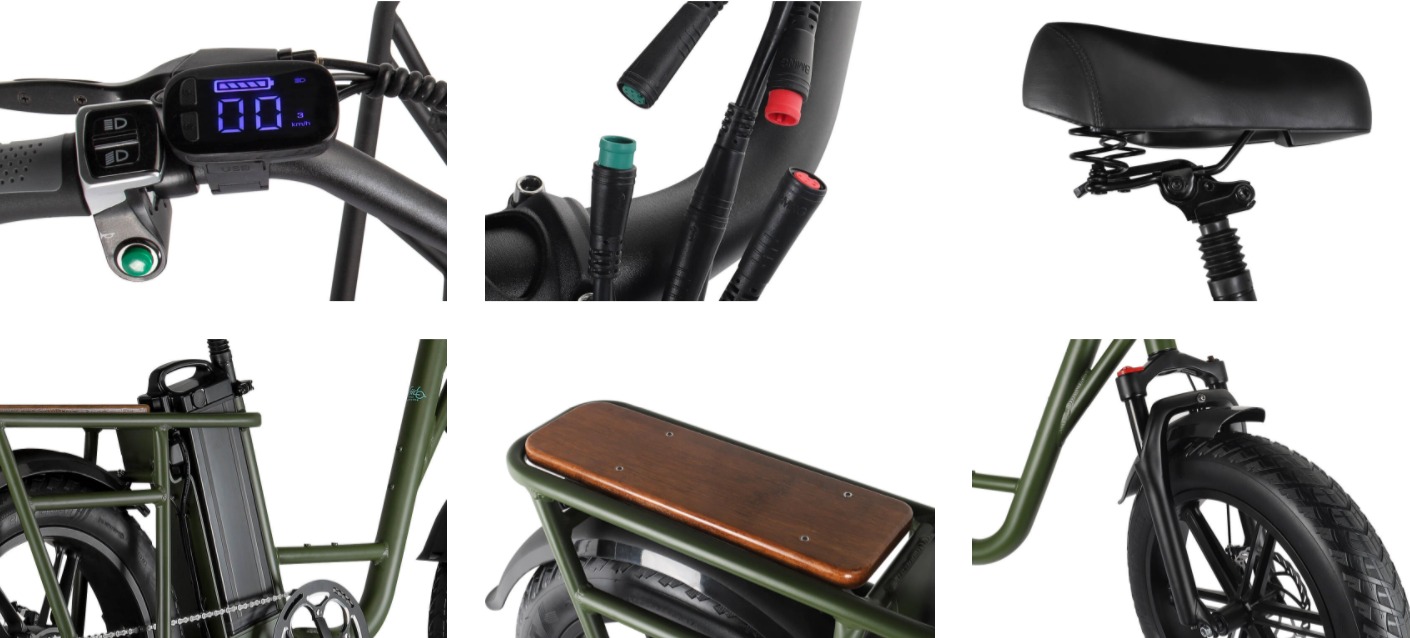 Although it does not have rear suspension, the Fiido T1 has front suspension forks, which promise greater balance and comfort, eliminating front wheel bumps in more damaged terrain, such as bumpy streets and in the middle of rocks.
About its material, the frame and handlebars are made of aluminum alloy, also counting with rubber grips and disc brakes. Weighing 36.2 KG, the new electric bike has a size of 180 x 69 x 118 cm, where the adjustable seat size can go from 92 cm to 118 cm.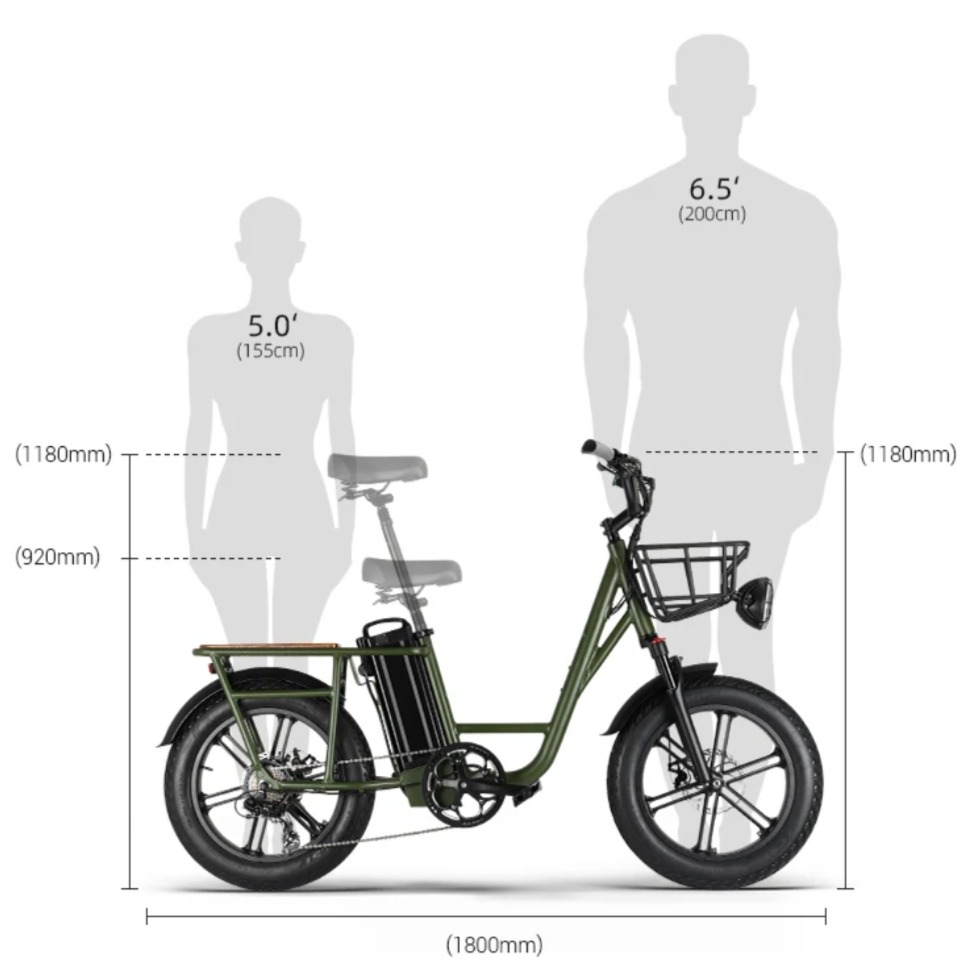 Obviously, this is an electric bike that is mainly used for transporting loads, it has very fat tires and a very sturdy metal frame. the front of the Fiido T1 has a sturdy metal basket that can be used to carry some daily necessities when we go to the supermarket. There is a cushion in the back, so you can even ask your buddies to sit on it.