Xiaomi Mi Power Bank 3
Writing news about the new powerbank is, however, quite an unusual phenomenon – however, it is worth taking into account the fact that we are dealing with the next generation of probably the most popular solution on the market, i.e. Mi Power Banka from Xiaomi. And this topic is definitely worth a look at.
If you are looking for an efficient powerbank from a proven manufacturer, it is definitely worth holding back the purchase for a few more days – on January 11th, the third generation of Mi Power Bank will go to the Chinese Tmall store (and soon afterwards also to other Asian mail order stores).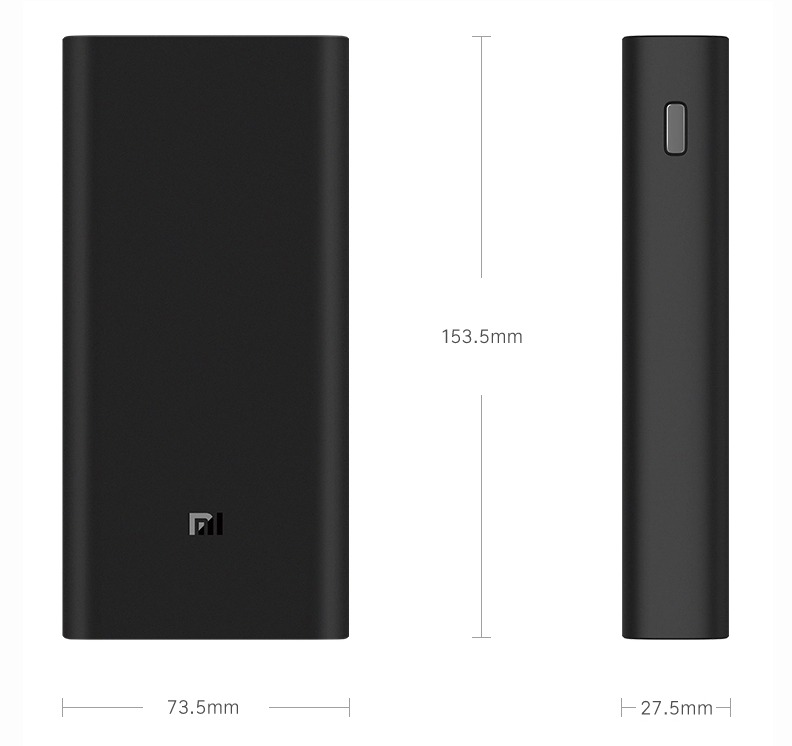 In terms of capacity, it will not differ significantly from the most capacious model of the previous generation – it will guarantee us an additional energy reserve of 20000 mAh. This should allow us to charge 4-5 full smartphones or other mobile devices, depending on the capacity of the battery used in a given device.
Thankfully, there are many novelties expected by potential users – certainly one of the most important new features of Mi Power Bank third generation is the support for fast charging technology with power up to 45W. This is, of course, possible thanks to the use of a Type C USB port, which is also a novelty for Xiaomi power banks. Thanks to this addition, it will also be possible to charge laptops with enough power for this purpose.
In addition, the new backup cell will include three type A USB ports for 5V/2.4A, 9V/2A, 12V/1.5A and 5V/3A when charging from two ports. The energy in the powerbank can be replenished in 11 hours using a 10W charger, while using fast charging technology this time can be reduced by up to half.
Xiaomi Mi Power Bank 3 will debut on the market at the price of 199 yuan, i.e. about 29 dollars – that is an amount within the limits of 110 PLN. This is a really good price considering the fact that in the Polish distribution for Xiaomi Mi Power Bank 2C power bank in the same capacity we have to pay about 100 PLN.
Therefore, it is worth waiting with the purchase and becoming interested in the latest generation of this equipment, especially because of the most efficient fast charging technologies.