Xiaomi MIJIA Air Quality Detector
On November 8, the Xiaomi Eco-chain released a new Mijia air detector that supports PM2.5, TVOC, CO2a (approximate carbon dioxide), temperature, and relative humidity. In terms of design, the Mijia air detector uses a 3.97-inch touch screen with a resolution of 480×800. The overall design is simple and elegant, and can be easily integrated into various office or home environments.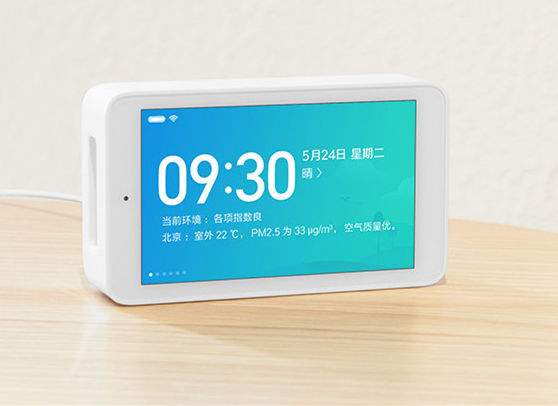 Inside the gadget is a laser detector of harmful particles PM2.5 up to 0.3 microns in size (smoke, fine dust, smog and so on), which can settle in the lungs and cause serious respiratory diseases. Sensirion's two sensors assess the level of carbon dioxide and volatile organic compounds (TVOC). They also measure indoor temperature and air humidity.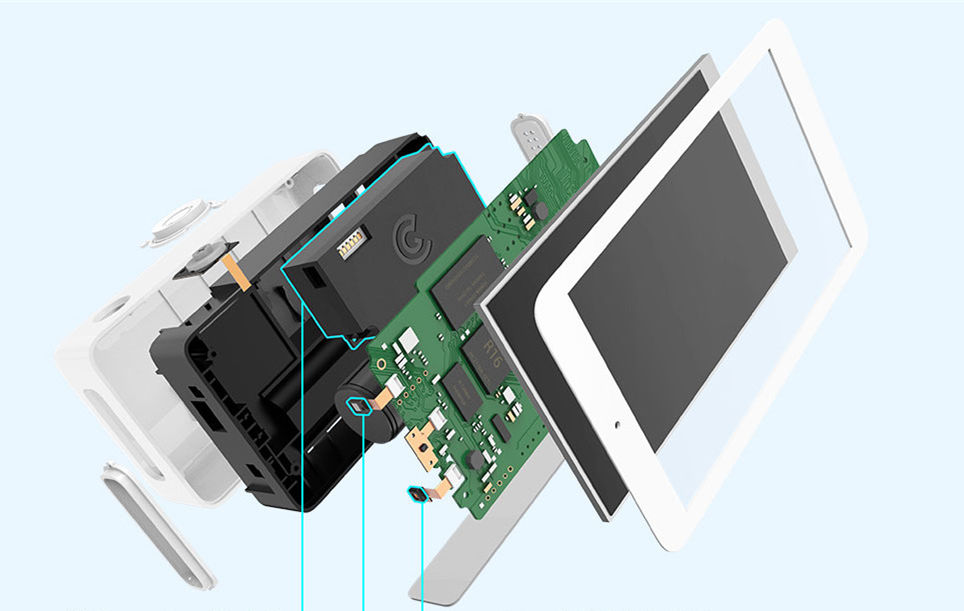 In normal mode, the Xiaomi Mijia Air Detector is connected to the network via the USB Type-C port, but thanks to the built-in battery, you can temporarily disable it and go through the settings without hanging wires. The interface automatically changes its orientation when turning, but it is impossible to place the analyzer on a table in a vertical position – this is how the vents are closed. It is not yet known how things are going with localization.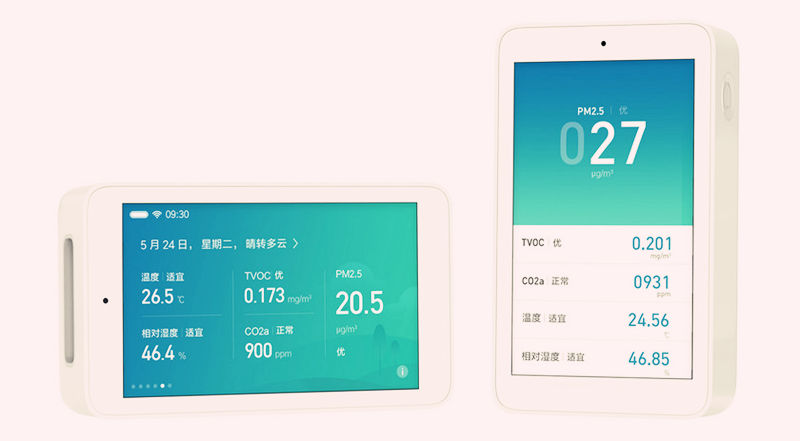 The Xiaomi MIJIA Air Quality Detector is integrated with the company's "smart home" devices and will maintain an optimal micro climate by controlling air conditioners and air purifiers (of course, only if they are). Externally, the gadget looks like a desktop clock. The developers have added a weather forecasting function, but did not think about the alarm clock. In the box they put only the cable, the power supply will have to use your own.
Xiaomi clearly decided to beat its sales record on November 11th – it is on this day that the sales of all the latest innovations of the company will begin on the Chinese market. Mijia Air Detector was no exception, it was valued at 399 yuan, which is almost $58 at the current rate.