Multifunctional Bluetooth Vinyl Player from Xiaomi
On this occasion, Xiaomi brings us one of those unexpected products that go beyond the image of a cell phone manufacturer, although this is not the first time that this type of device has been released for sale, as they have previously taken things like the size of Elvis Presley's atomic player 1 and 2, which combines both old and new times. Now has launched the Xiaomi Multifunctional Bluetooth Vinyl Player, which promises to bring to your home the classical music of vinyl records with a high fidelity and a modern way. Plus, you can't miss the Bluetooth function to connect it to your smartphone, read on to find out more!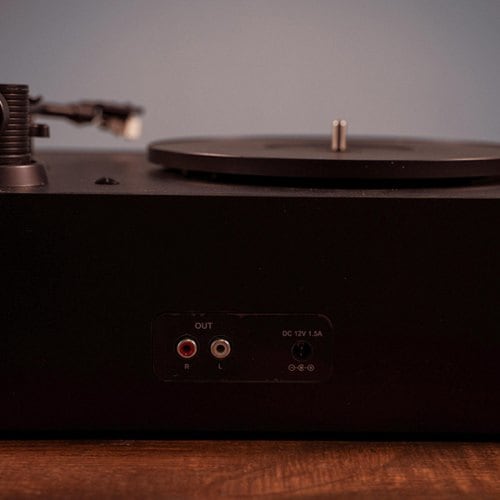 The Xiaomi Multifunctional Bluetooth Vinyl Player has the classic simple appearance of Xiaomi products, in this case predominantly black as the base color throughout the device. However, we are talking about a turntable adapted to today's technology, which gives it an extra appeal. In addition, it has a metallic texture that conveys a modern aesthetic.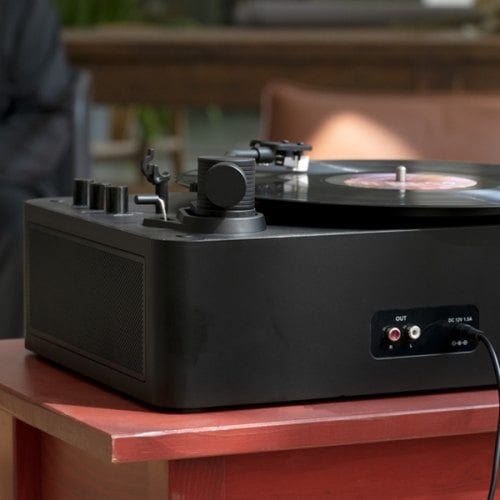 In the rotary plate of the phonograph we have a wool pad to maximize the protection of vinyl records, especially if we talk about very old, you will not have to worry about damage or scratches to your relics.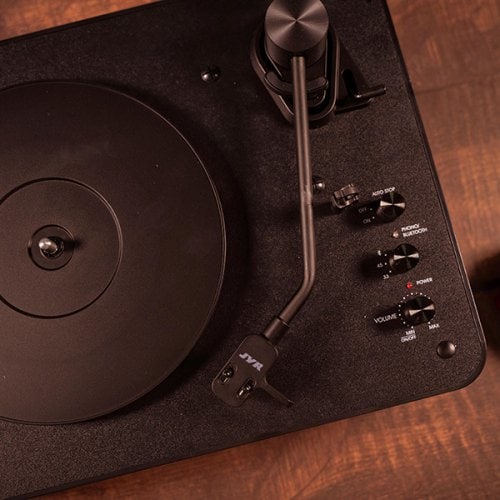 This phonograph uses an original MM magnetic pickup with high performance duration, which allows you to use this player for a considerable period of time. The phonograph arm functions as a hydraulic rod that can be professionally tuned to reduce the loss of musical register, with comfortable cushioning and excellent feel. The arm support material is also of high quality, and can be locked when the turntable is not in operation.
The phonograph comes with its own integrated speaker in the front, and added to its reduced size and weight, it becomes easy to transport and carry around. The dimensions of the Xiaomi Multifunctional Bluetooth Vinyl Player are as follows: It is 41.7 cm long, 34.1 cm wide and 22.2 cm thick, and weighs just 700 grams.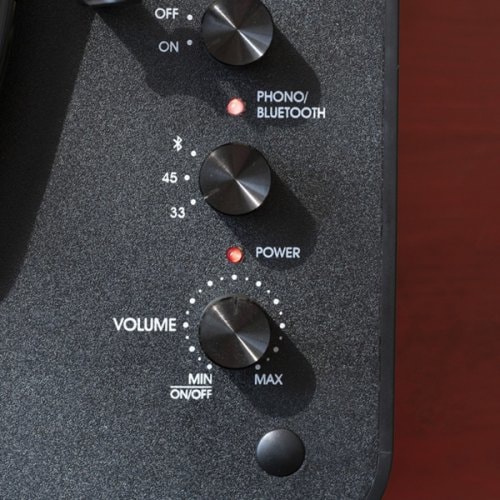 The Xiaomi Multifunctional Bluetooth Vinyl Player comes with professional debugging capability thanks to seismic performance and stable needle pressure, which ensures that there is little or no recording loss, especially when dealing with fairly old discs, resulting in high fidelity to the original sound. Although the volume of the integrated loudspeaker is small, the sound quality does not diminish, providing a good and clear sound.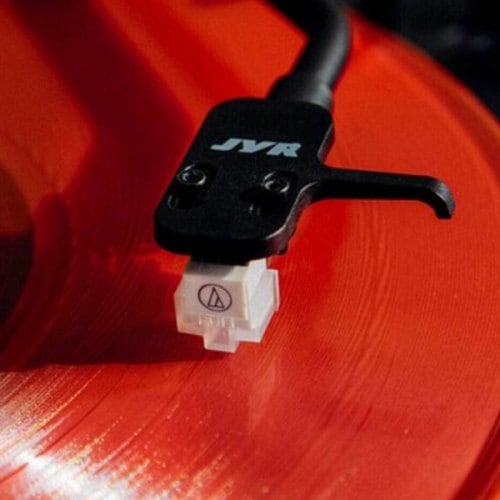 The phonograph can run and/or stop automatically. When the function knob is on, the turntable will start its cycle and automatically stop with the arm position, giving you the most convenient operation.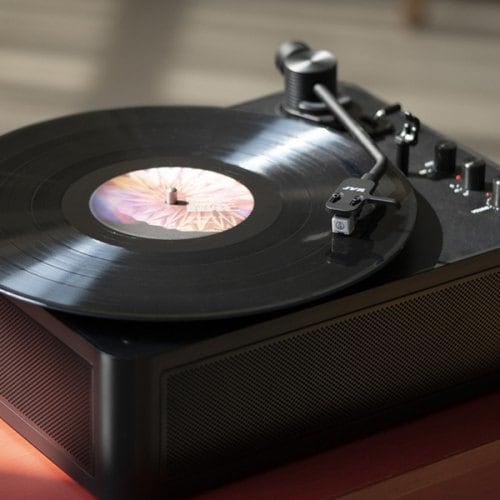 As the name implies, it supports Bluetooth connection, so the player can switch between Bluetooth mode and normal mode. The device's speaker can be used to play music from your mobile phone through this function.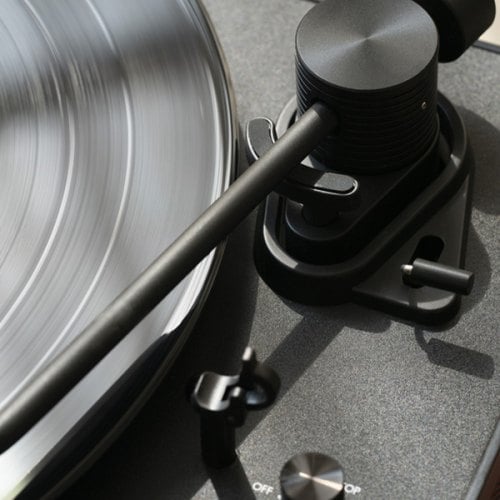 The Xiaomi Multifunctional Bluetooth Vinyl Player has a broadcast and release function that eliminates the complex configuration of the traditional vinyl playback system and makes it simple and easy to operate, making music enjoyment simple and dynamic, while hardware configuration ensures a high quality sound presentation.