Ninebot N4MZ98 Balance Scooter Modified Kart Kit
Not so long ago, Xiaomi introduced the first in its history Xiaomi Ninebot Gokart Kit with an estimated cost of 2999 yuan ($438). However, in the sale of the novelty came only today: you can buy the device only in China at the JD.com site.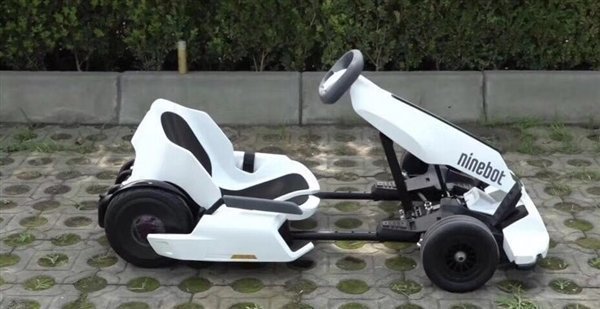 The presented model is a unique kit that can be attached to the Xiaomi gyroscope: thus the balancing device turns into an easy and compact karting car. The device is capable of withstanding up to 100 kg of extra weight and is suitable for both adults and children.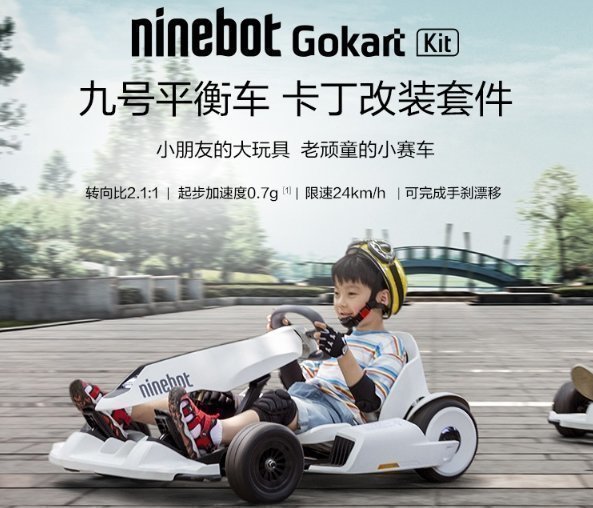 According to official data, the kit does not have any engine or a driving mechanism, because it drives thanks to the power of the built-in gyro-paceter. However, the drive has a front drive (the gyroscope is connected in the back of the card). In addition, the Xiaomi Ninebot Gokart Kit is equipped with three modes: beginner (8 km/h), normal (18 km/h) and sports (24 km/h). Novelty Xiaomi can communicate with a mobile application, through which you can learn about speed data in real time, get reminders of problems in the application, etc.