Xiaomi Smartmi XFXT01ZM Wall-mounted Air Filter System Fan
In recent years air purifiers became especially fashionable. This is a necessary gadget to be able to breathe pure air at home, to put an end to the physical, chemical and biological agents found in our homes and with which we coexist without realizing it. If the previous air purifiers were installed only on the floor and filtered the air inside the room, the new device is mounted on the wall and provides fresh air from the street. That's why it's important to have a good air purifier like the SmartMi XFXT01ZM ventilation system, which you can buy now.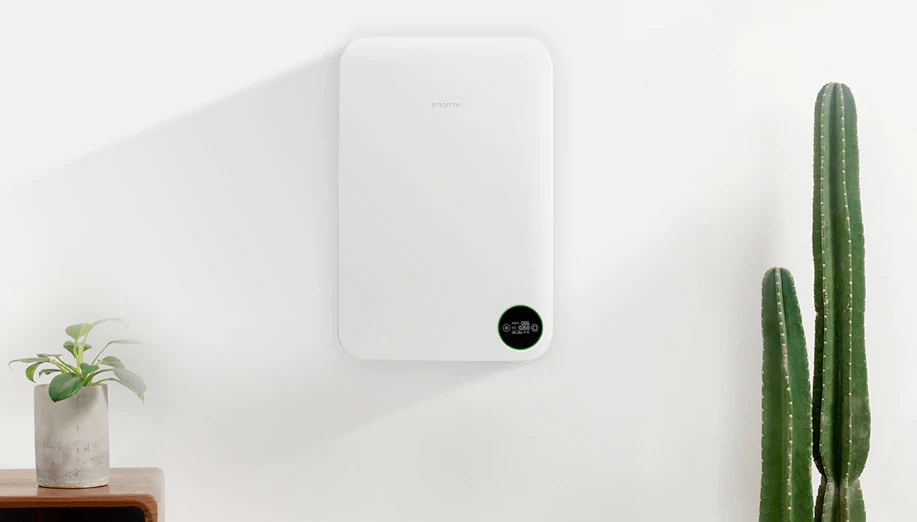 The air purifier is a new type of device in the Xiaomi smart home ecosystem. It takes fresh air from the street, filters it through the filters and supplies fresh and clean air to the apartment. It is worth noting that during installation in the wall will have to make a hole for the installation of plastic corrugations.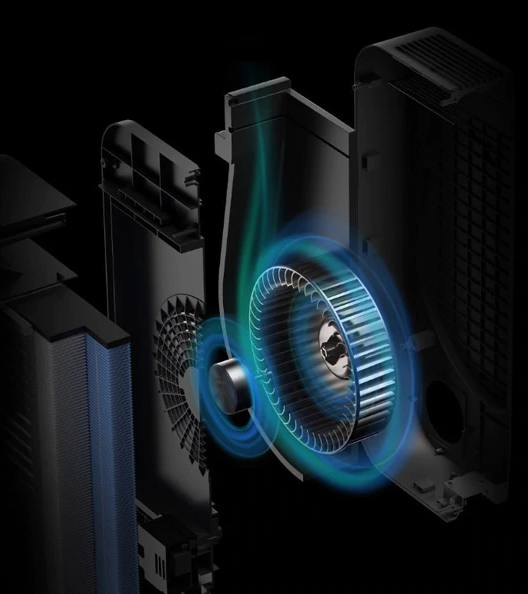 This new air purifier presents an attractive design, in white color and quite nice in general. It is not too big, but has dimensions of 582 x 390 x236 mm with a weight of 11 kg.
For its operation incorporates a brushless DC motor of 1030 RPM, which is capable of providing fresh air up to 220 cubic meters per hour. So it is perfectly valid for stays ranging from 8 to 50 square meters: offices, studios, flats, apartments, etc.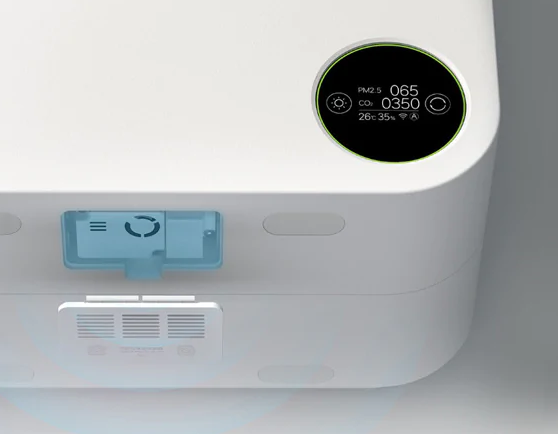 It can be used all day, since the maximum consumption is 48 W and does not make too much noise, no more than 50 dB to give you an idea.
As far as its operation is concerned, it follows the principle of 'continuous micro-positive pressure exchange'. What does it mean? What purifies the air by making the pressure positive and blocks the infiltration of non-purified air.
It has a triple filter nothing more and nothing less. The first of metal, then a MERV 12 of medium efficiency and a very efficient HEPA13, which blocks small particles of PM 2.5 dust, as well as managing harmful volatile gases. It is important when using to wash the filter at least once every 4 weeks, and change the last two every 3-6 months.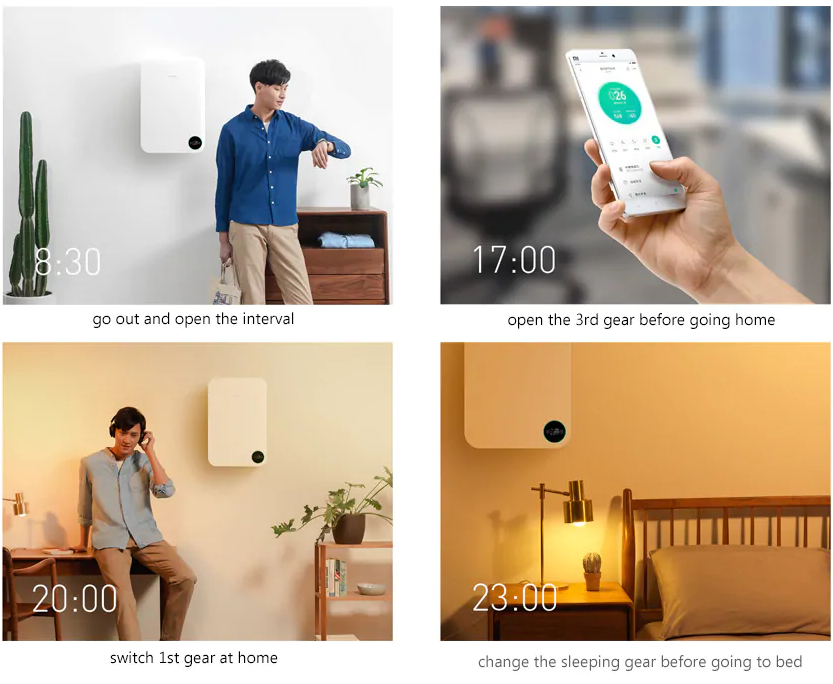 It incorporates a touch OLED screen that shows information given by the sensors, the temperature in the environment and also the humidity.
The SmartMi XFXT01ZM also comes with WiFi and can be controlled intelligently via Hi Home's own app. So it's easy to get down to work with this fan/air purifier.
It is clear that before us we have one of the most complete air purifiers on the market. If you are interested then we see where you can buy it and at what price.