WEMAX S1 Subwoofer Speaker for Laser Projection TV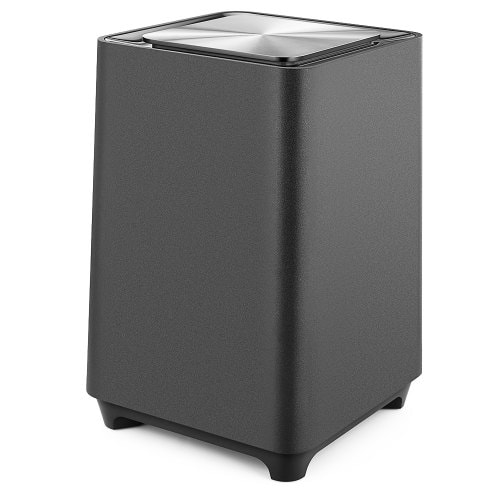 Xiaomi wants to offer its users products of all categories; that's why it usually establishes alliances with other companies. The Xiaomi WEMAX S1 Subwoofer Speaker is a loudspeaker that offers us high quality sound. It is the complement of the Xiaomi Mi Laser Projector. A team that gives us a good tool to take the experience of watching movies to another level.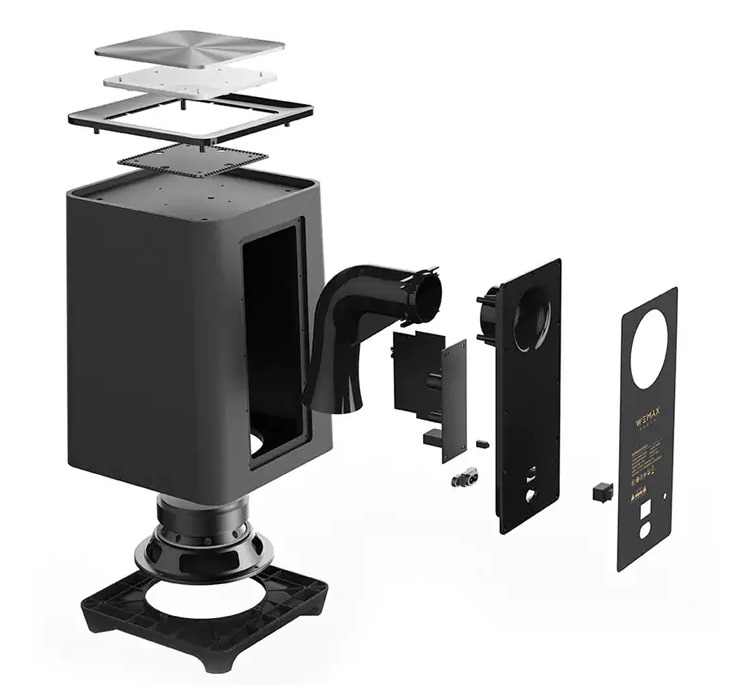 Xiaomi's subwoofer comes in an attractive black rectangular box. It measures 23.80 x 23.80 x 36 cm and weighs 5.50 kg. The design of the Xiaomi WEMAX S1 Subwoofer Speaker consists of a high-precision CNC surface as well as an acoustic structure of a horn and a downward-facing tube. The interior is also made of Finnish conifers and the base material is broadleaf pulp. It is also reinforced with a thin kapok flax fibre. These materials provide rigidity to the internal damping pair, which restricts diaphragm vibration and reduces sound distortion.
The Xiaomi Wemax S1 Speaker Subwoofer offers high fidelity sound with a special volume setting of 25 levels. The low-frequency radiation flows evenly forming a stable sound field. This way, you can adapt the right sound to the room when you connect it to the TV projector and use the device.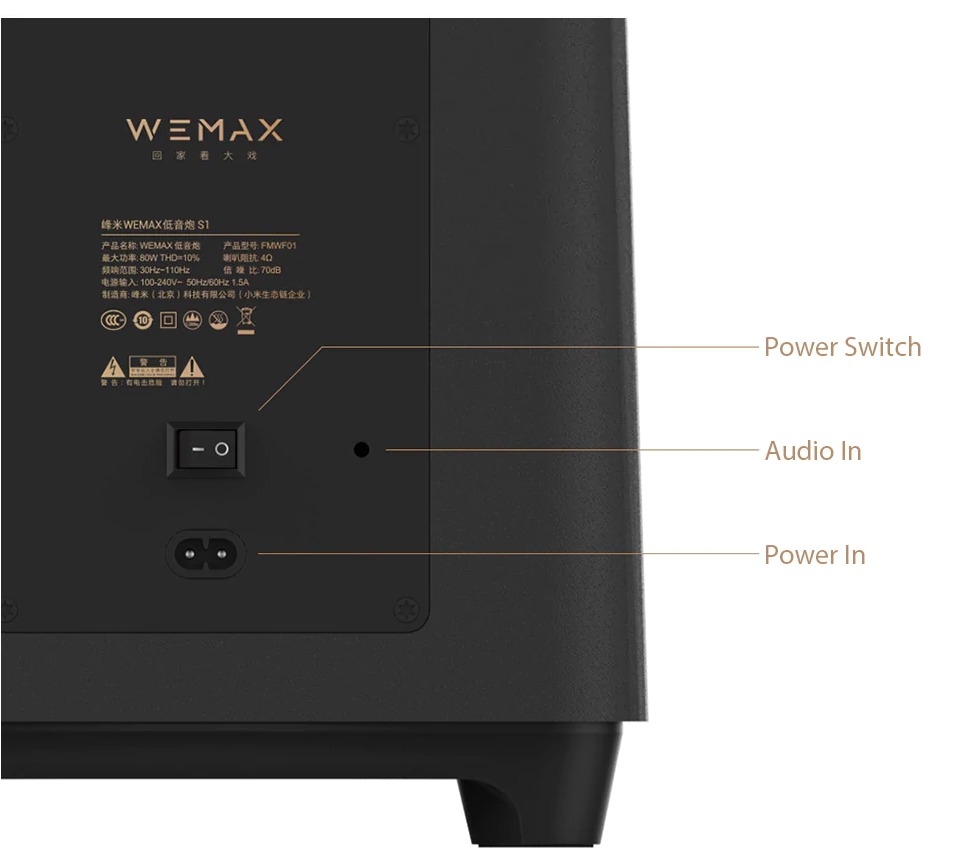 We can feed the Xiaomi Wemax S1 Subwoofer Speaker with a 3.5 mm input cable that we connect to the power adapter. A voltage of 100-240 V is required. In addition, we can turn it on or off manually thanks to the switch.