XIAOMI YI Mirror Dash Camera
The YI Mirror Dash Cam uses a high transmittance, high-quality rear-view mirror material that is combined with the car. At a glance at the 4.3-inch touch screen, you can check the traffic situation and take control.
The lens opening determines light entry and clear capture in low-light conditions. The YI Mirror Dash Cam has a maximum aperture f/2.0, a front viewing angle of 138° and a rear viewing angle of 120° which provides a clear night shot.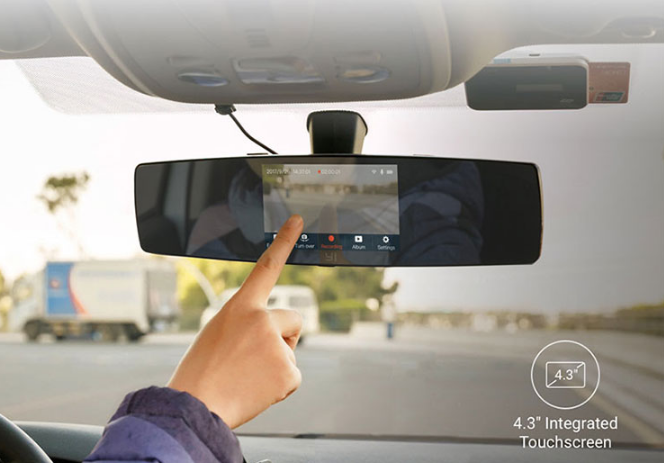 The YI Mirror Dash Camera has an integrated 3-axis gravity sensor with low, medium and high sensitivity, which is activated in case of emergency and automatically backs up the recording that will not be deleted due to insufficient storage or a loop recording. The footage is completely protected, so you don't have to worry about lack of evidence in case of dispute.
Thanks to the fast start-up of the YI Mirror Dash Camera, you don't need to worry about missing anything. The camera starts simultaneously with your car, and the camera can start recording even before you start driving.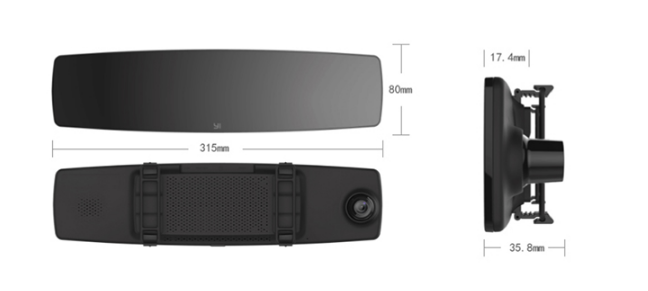 The small lens holds a professional glass lens, equipped with an infrared filter to isolate glare and capture a clearer image. By estimating driving distance and driving time, the YI Mirror Dash Camera intelligently alerts you to possible fatigue, making long journeys safer for the driver and passengers.
Warning: After more than 2 hours of driving, there will be a driver fatigue warning on the right side of the display, which you must close manually. If at any time the power is switched off, the alert timer will reset to two hours when power is switched back on.
After installing the APPLICATION on your phone, you can use the Yi Mirror Dash Camera's built-in 2.4 GHz Wi-Fi to download and transfer directly to your phone for proof, or share memorable trips with your friends on social networks. The three-axis gravity sensor has high, medium and low sensitivity options that the driver can adjust.