Ladies and gentlemen, Xmund! Here is what makes us this morning or any other time you read this text! The Xmund that we learned from simple things, such as backpacks and umbrellas, is expanding, growing and wants an increasing share of the "Pie".
So, today for the first time we fell on a fitness treadmill of this company, the Xmund XD-T1 which is obviously the first attempt of the company in such a product. And yet Xmund did not just take out "Another runway", but took care to put its own touch , with a feature that we do not find in the competition.
The Xmund XD-T1 is 137 cm long and 51 cm wide, but we are not particularly interested in that. What we are interested in is its height: only 13 cm! So you know from the beginning that he will be able to "Hide" very easily under sofas or beds that have such an opening to welcome him!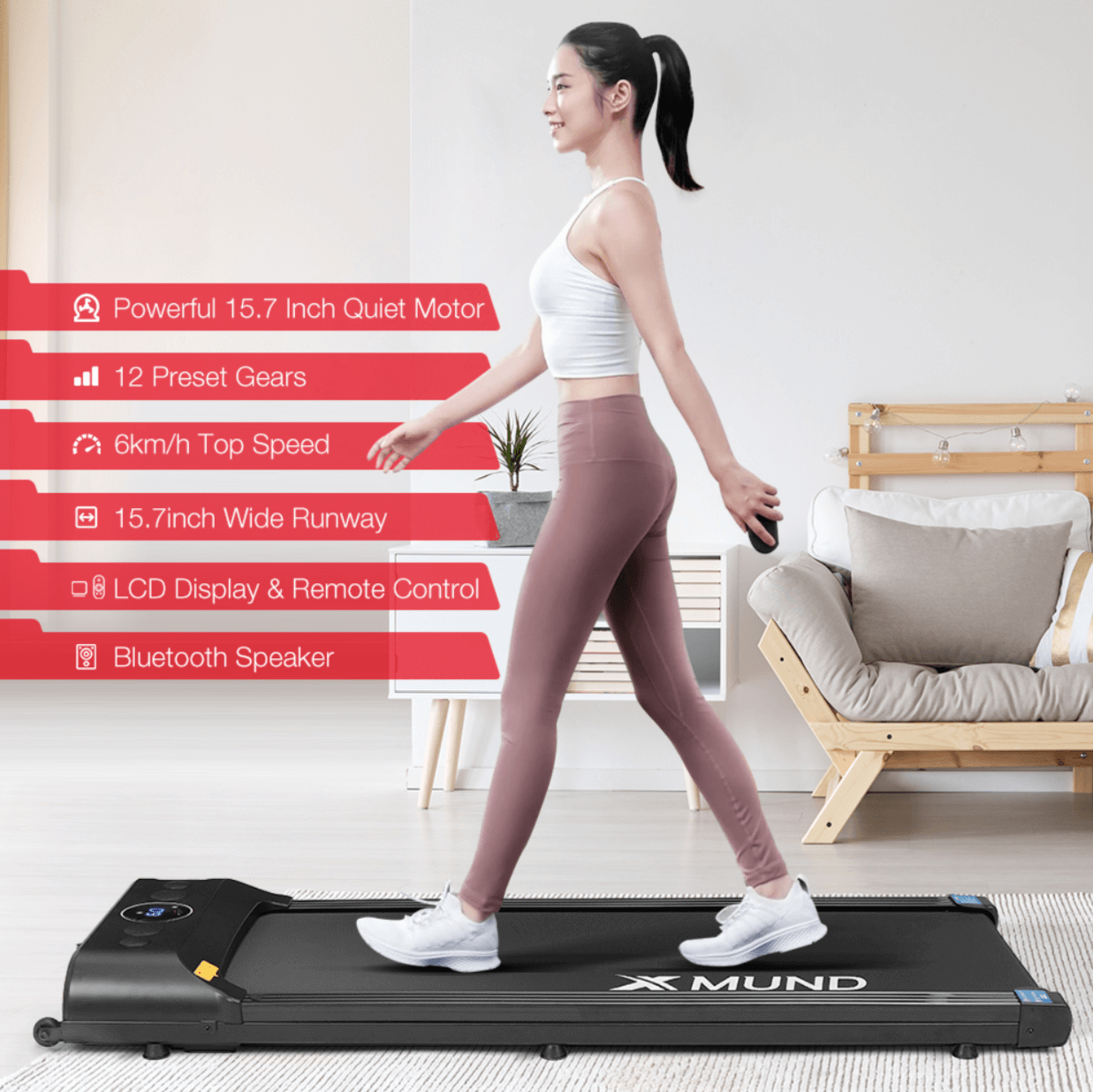 Its movement is facilitated by the wheels it has, while the description emphasizes that it is foldable, which is also very convenient, but unfortunately it does not appear in any photo from its presentation.
The treadmill on which you will walk is 40 cm wide so it is satisfactory, while it is non-slip and with low levels of friction so as not to strain your knees.
Of course there is the classic screen at the bottom to see at a glance how much time you walk, at what speed, the distance you have traveled, the kilometers and the calories you have burned.
There is also a control panel in the package to control and adjust the treadmill speed. When it comes to this, do not expect it to have tremendous power.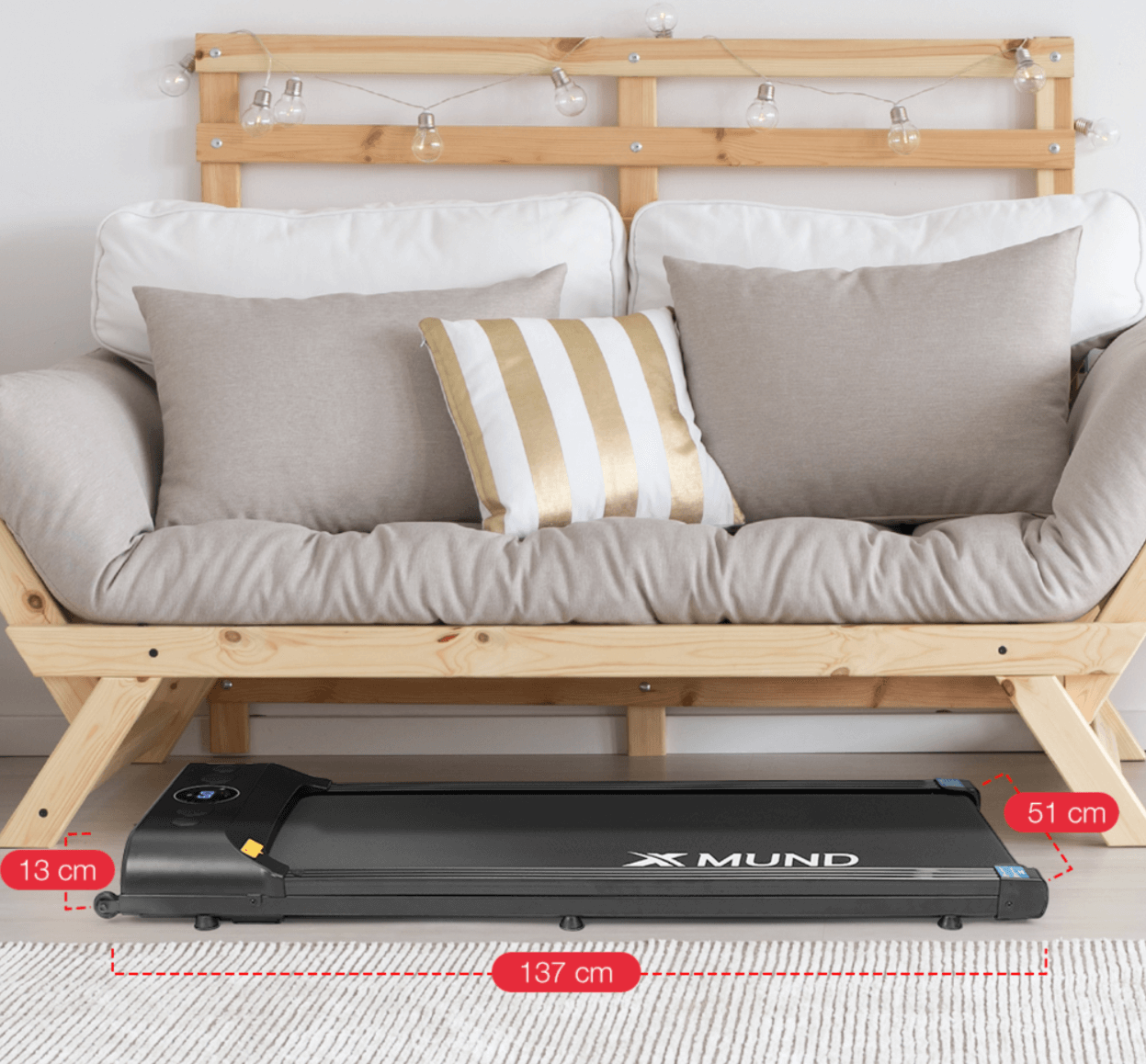 The XD-T1 gets power from an engine that reaches 1.5hp and can withstand a weight of up to 100 kg (start diet: P) with a maximum speed of 6km/h. So you will walk on it at a fast pace anyway.
But we know all the above and we have seen them in other (more expensive) corridors in the market. What makes him stand out? What is the touch that Xmund has added?
But of course the fact that we are talking about a treadmill that has a built-in speaker, something that in combination with the Bluetooth it has (this we have seen in other treadmills) allows you to listen to your music while exercising!
Now you will tell me you do the same with the BT headphones of your mobile, to answer that their battery is limited. No treadmill! And if this feature does not excite you, then you will certainly not be indifferent when you find out the cost of buying this treadmill!