xTool D1 is a Portable Diode Laser Machine for Laser Engraving & Laser Cutting
I've heard of laser cutters, but I don't know what they can do. It seems difficult to use and manage, and I don't think I can master it myself. I can't imagine using it in my own home because of its large size and complicated configuration.
Isn't this what you think of when you hear the word "laser cutter"? Well, we at Makeblock have taken the complicated and difficult machine that is a laser cutter and redeveloped it so that anyone can have fun using it! The xTool D1 is a high-performance laser machine that anyone can use with ease!
Since its founding in 2013, Makeblock has expanded its educational business to more than 140 countries and regions. In the course of our involvement in school education in various countries, we realized the importance of children using the latest tools to create things, and developed the Laserbox Pro, a laser processing machine suitable for educational use.
In the process of developing an easy-to-use laser processing machine for children and teachers, we thought that we could also develop a laser processing machine for adults who want to enjoy manufacturing, and decided to start developing the xTool D1, a laser processing machine that can be easily and happily used by anyone.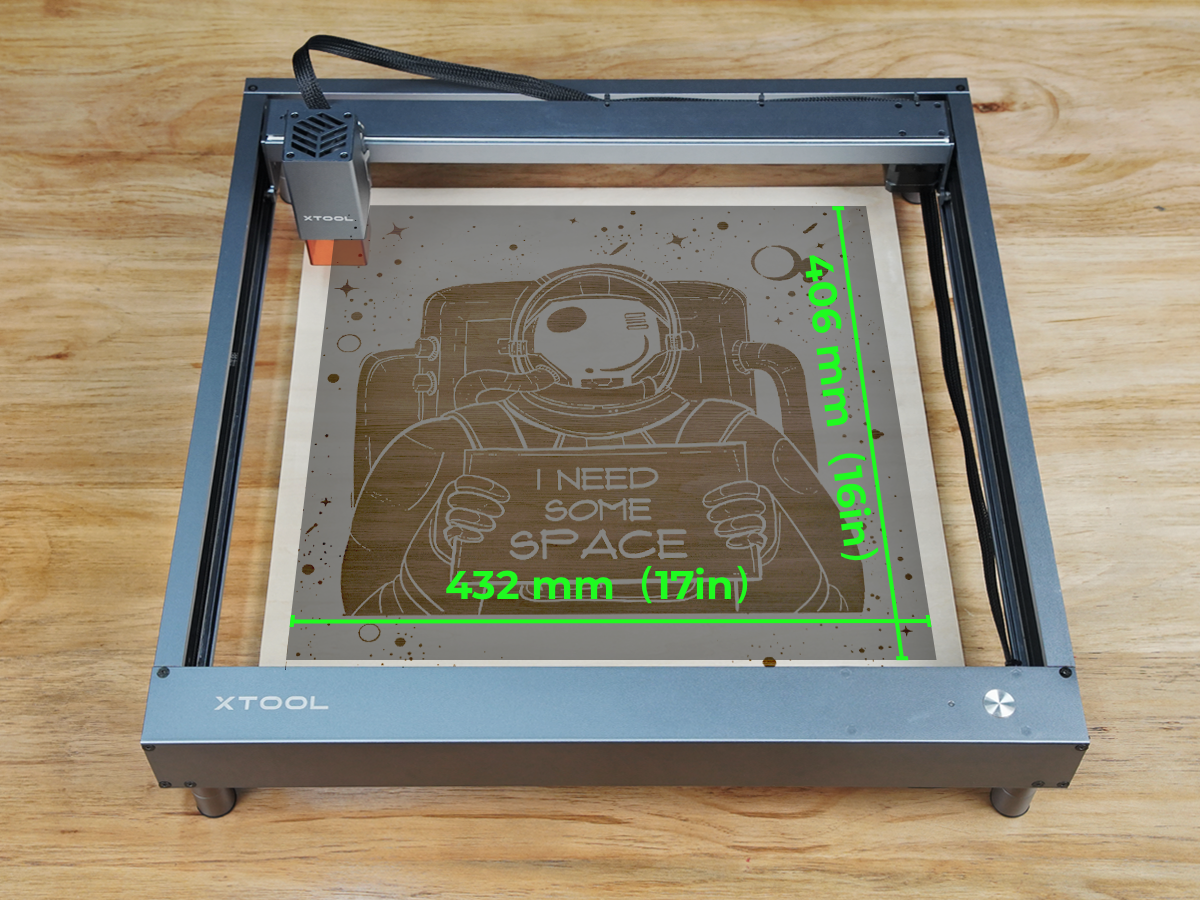 xTool D1 is a laser processing machine with high processing accuracy, sufficient processing range and power, and an intuitive user interface that makes it easy for anyone to use. It is suitable for both those who are new to laser processing machines and those who have already used them but want to create more diverse works.
With the xTool D1, you can cut materials such as cardboard and wood, and engrave images such as pictures and text on objects.
When processing with a laser machine, it is important to know what kind of materials can be processed. xTool D1 officially supports 22 kinds of materials as shown below.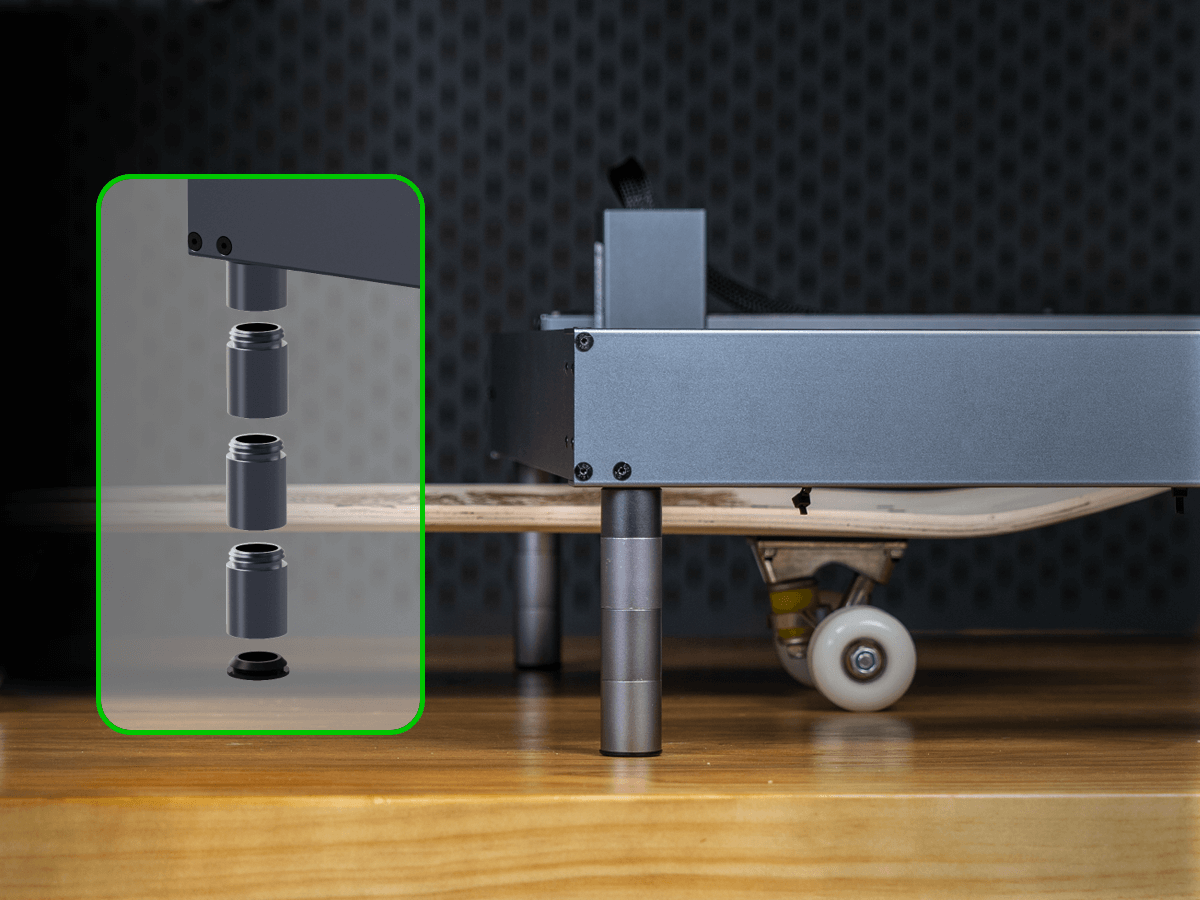 When the above materials are processed using xTool D1, the following works can be created. Precise and delicate expression that cannot be realized by manual work can be achieved by processing with xTool D1. xTool D1 can engrave with high resolution of 1000DPI based on design data such as images.
It can also be processed with a high degree of precision, so that the design you create can be faithfully reproduced.
When actually creating a work of art, it is important to know what kind of materials can be processed. "If you want to create a work of art and find out that you can't because of the limitations of the material, it will discourage your creativity.

The xTool D1 supports a processing area of 432mm x 406mm. This size is one size larger than A3 size, so it can be used to create large works.
By effectively using this processing area, you can create a large number of works at once.
When creating taller works, the height of the laser head can be flexibly adjusted by using the optional adjustment legs.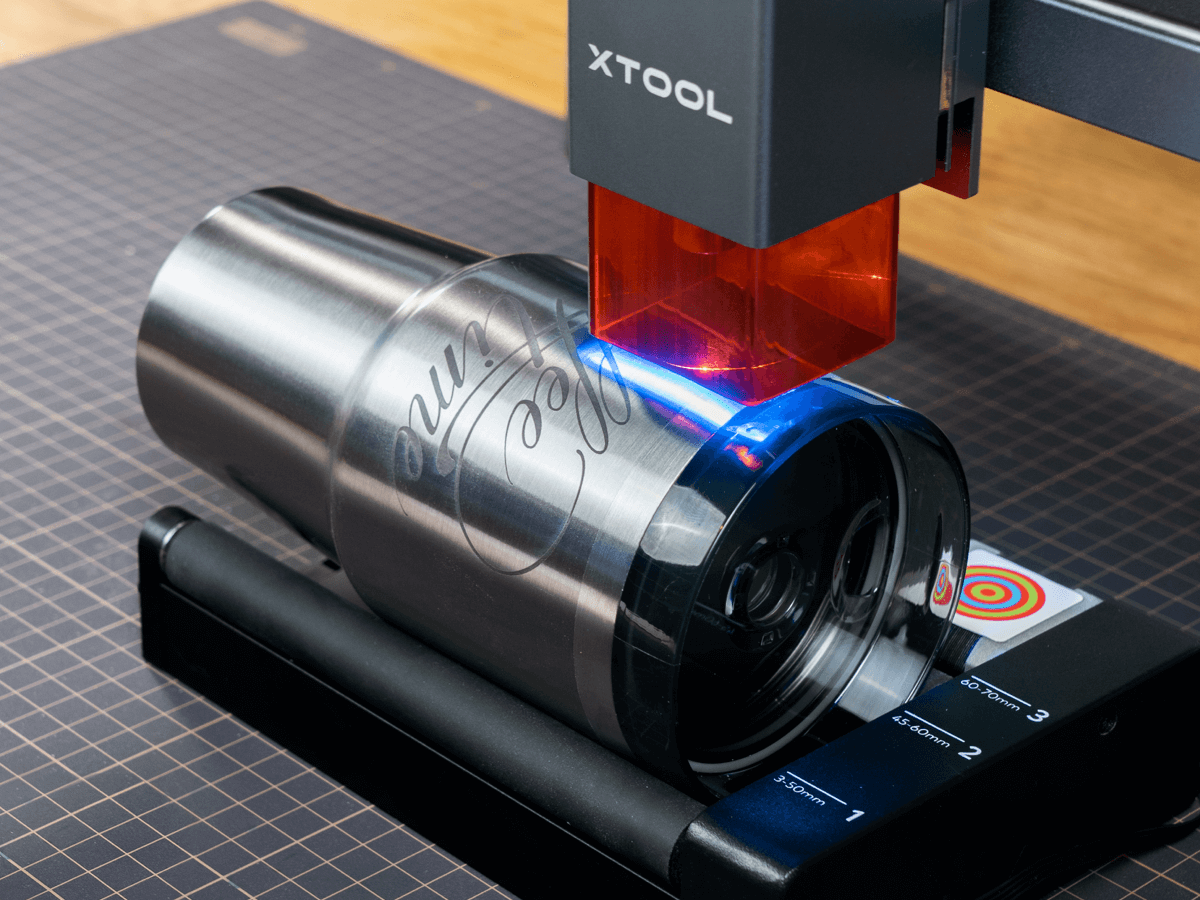 As shown below, even objects larger than the xTool D1 itself can be processed easily.
What about the thickness of the material? xTool D1 can cut wood as thick as 6mm with its 10W high power laser.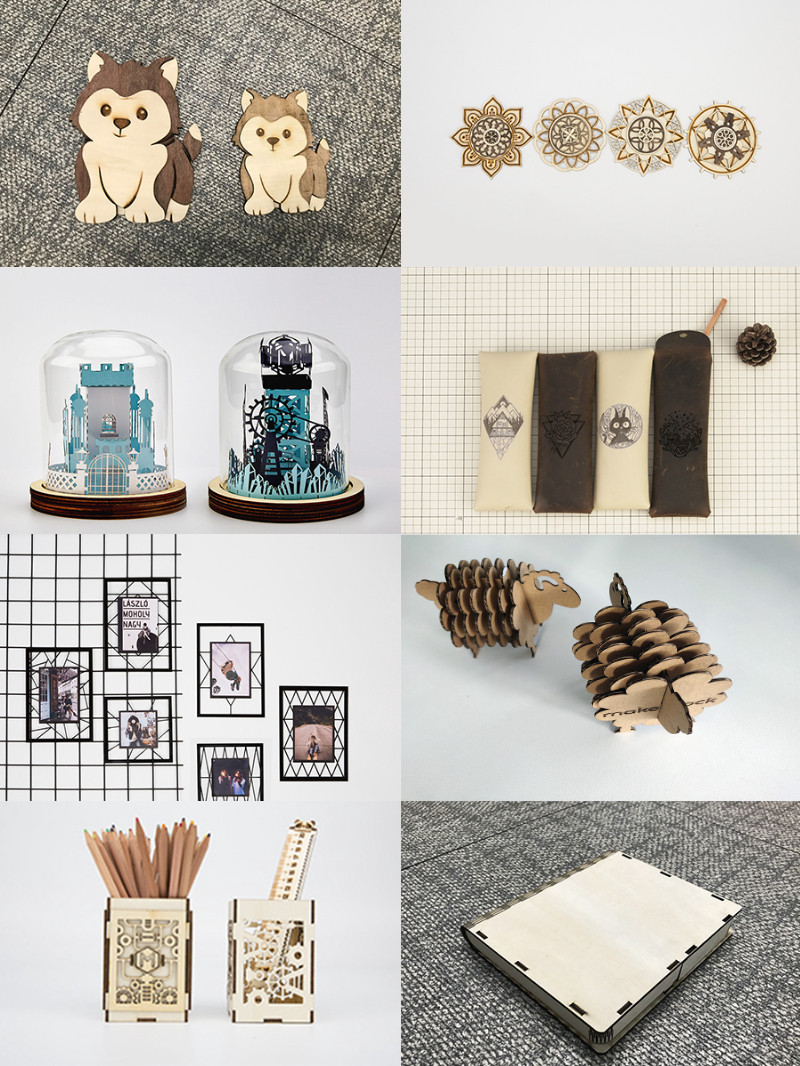 If you want to work on curved surfaces such as glasses or balls, you can use the optional rotating device. With the rotation device, you can easily engrave on cylindrical or spherical objects.