xTool S1: the world's first 40W enclosed diode laser cutter
I'm a big fan of laser engraver equipment equipped with Enclosure right now, mainly for safety reasons, which is a trend in the industry. First-class of laser equipment will also be more compliant with the safety regulations of each country. In the laser machine industry, more and more machines are using higher power laser modules, but not all of them prioritize critical safety features. This is why the xTool S1 is the world's first 40W enclosed diode laser cutter.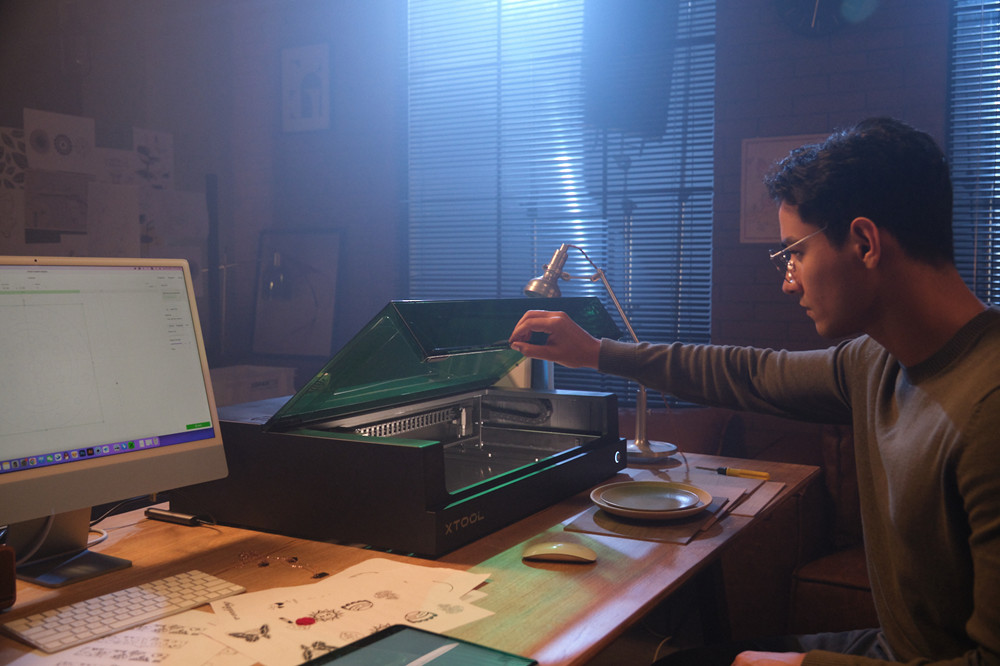 First-class laser safety certification
To meet these challenges, xTool's research and development team invested nearly a year in creating a state-of-the-art, enclosed, high-power semiconductor laser engraver and cutter. The machine combines the adaptability of open semiconductor models, such as interchangeable laser heads, with the intelligent, enclosed advantages of CO2 models. Therefore, I'm going to introduce you to the new xTool S1.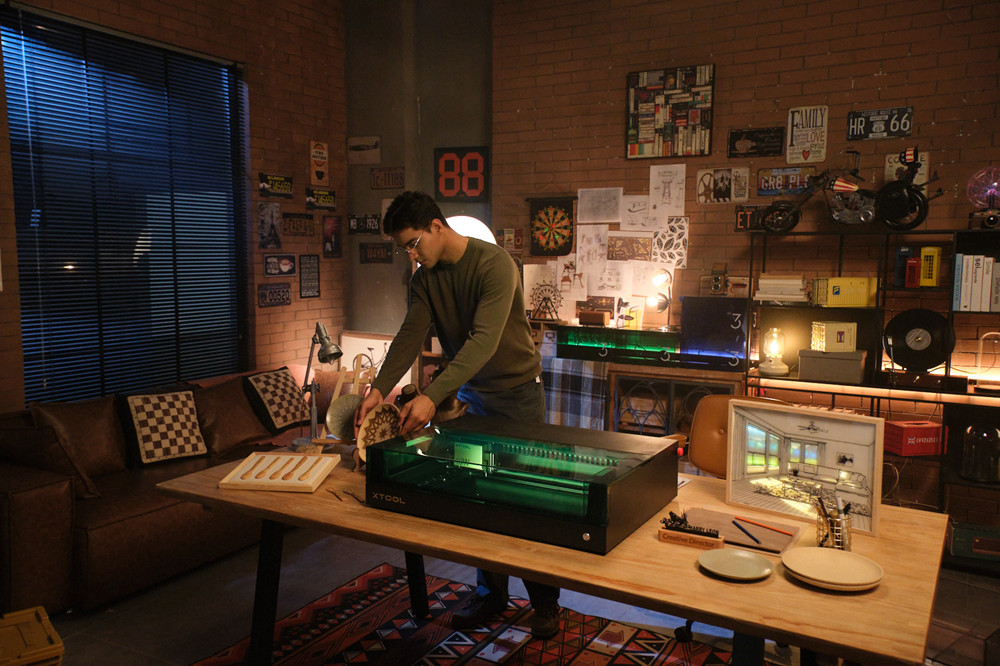 The xTool S1 features a fully enclosed, fire-resistant shell design, ensuring no laser leakage. A large, high-transparency cover offers excellent dual-wavelength filtering capabilities (diode laser and 1064nm Infrared laser), freeing you from cumbersome protective glasses while letting you clearly observe every step of the processing.
The xTool S1 protects your health with a powerful smoke exhaust function. In addition, it is equipped with an extremely powerful active exhaust fan that quickly removes harmful gases generated during the laser process, ensuring your safety and health.
Power Beyond Belief
The box laser engraver xTool S1 is available in two versions, which is reflected in the difference in the output power of the laser modules that the machine is equipped with. As we can see, it has two laser heads, the S1 40W and the S1 20W, so let's take a look at its parameters for comparison:
xTool S1 40W
xTool S1 20W
Product certification
IEC/EN60825
European Union: CE-RED, ROHS , EN60825, CE-MD
United Kingdom: UKCA
US: FCC FDA
Canada: IC
Japan: Telec, PSE
Australia and New Zealand: RCM, SAA
Laser Power
40W
20W
Spot Size
0.10*0.15mm
0.08*0.10mm
Working Speed
600mm/s
Working Area
498*319mm
498*330mm
Working Area with Automatic Conveyor Feeder
470mm * 3000mm
Output Voltage
25V 11A
24V 8A
Connection Way
USB/Wi-Fi
Support XCS System
Phone: Android & iOS
Tablet: iPad
Computer: Windows & macOS
Software
XCS/Lightburn
Support file
SVG/DXF/JPG/JPEG/PNG/BMP/TIF
Product weight
20KG
Product size
765 *561 *183mm (excluding riser base)
765 *561 *268mm (including riser base)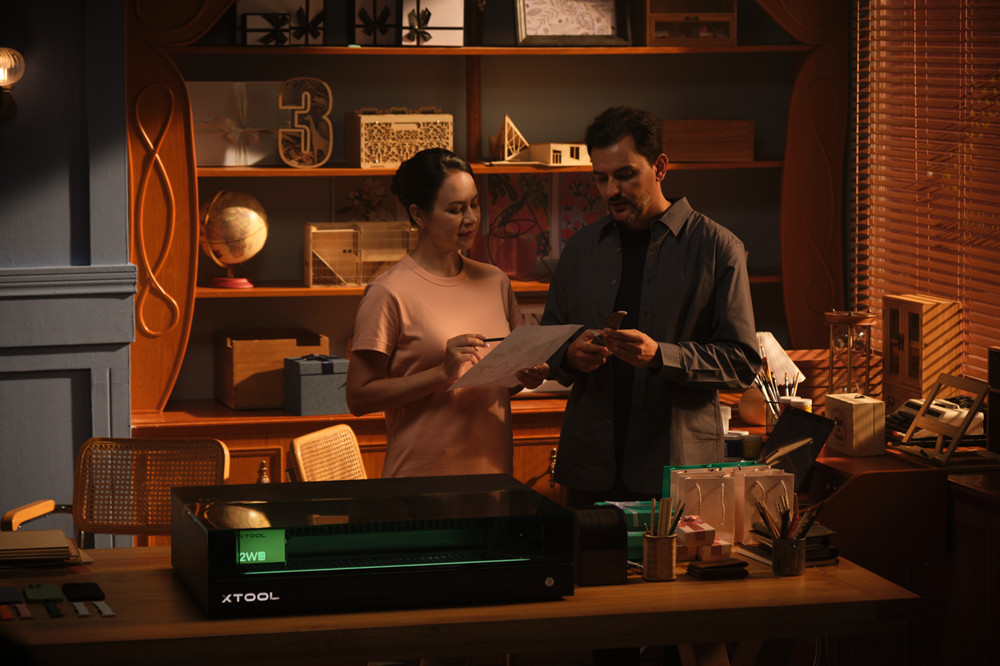 The 40W laser module uses eight 6W laser sources compressed to 40W to achieve high power cutting efficiency comparable to CO2 machines and can cut solid wood up to 18mm. Considering the diversified needs of users, xTool also offers a more competitively priced S1 20W version of the machine.
In addition, if you want to engrave on metal surfaces or plastics, then you can also opt for the optional xTool infrared laser head with 1064nm wavelength. From wood, leather and stainless steel to plastics, precious metals, acrylics and almost any other common material, it handles it all with ease and creates the perfect piece.
In terms of engraving speed, the xTool S1 reaches a staggering 600mm/s, which will give you a further boost in productivity.
Revolutionary tech: smarter, easier
When it comes to laser focus technology, xTool has always been excellent. With the addition of the focusing algorithm, on the xTool S1, the new encoder combined with the algorithm creates a coordinate system-like precision for the entire scene layout, which is visualized in the software, showing the real-time position of the laser module. Two-point positioning determines the processing range of the material by the position of the laser module and displays this range in real time on the software. Easily and accurately place patterns within the processing range of the material and experience unmatched positioning accuracy and simplicity beyond traditional positioning methods.
AutoFocus: mastery in every outcome.
Dynamicfocus engraving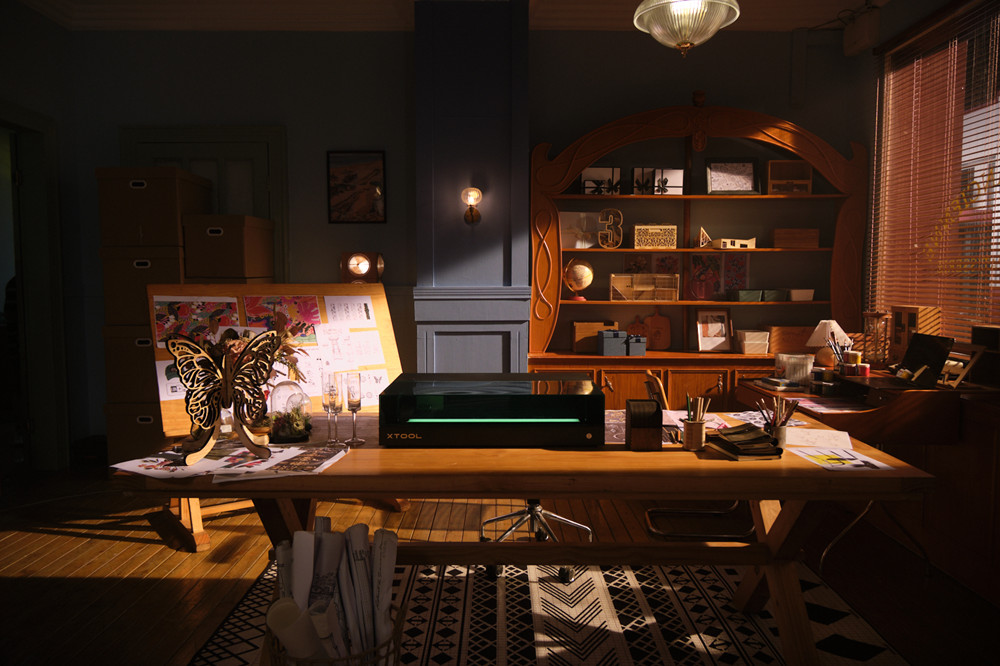 The S1 features an advanced Intelligent Focus System, enabling multi-point high-precision ranging and automated 3D object modeling. The motorized Z-axis dynamically adjusts focus in real time during processing, ensuring meticulous precision. Achieve an engraving effect as flawless as that on a flat surface.
Rich accessories ecosystem
The prerequisite for a great machine is that it is surrounded by a great variety of accessories. Obviously, the product team at xTool has got you covered:
Air assist
Boosted cutting ability for cleaner edges
Honeycomb
Neater & cleaner cutting results
Riser Base
Raise the machine to work on thicker and larger objects
There are two types:
1. Sold in Europe and the UK: Riser Base that complies with Class I laser safety
2. Sold in non-Europe and the UK:Riser Base that complies with Class 4 laser safetyand can be used with Automatic Conveyor Feeder
RA2 Pro(Must be used with Riser Base)
Support 90% cylinder engraving
Automatic Conveyor Feeder(Must be used with Riser Base)
Automatically engraving and cutting materials up to 96″ long
Fire Safety Set
World's first full auto fire safety set
Smoke Purifier
99.97% purify your air
1064nm Laser Module
All-METAL Engraving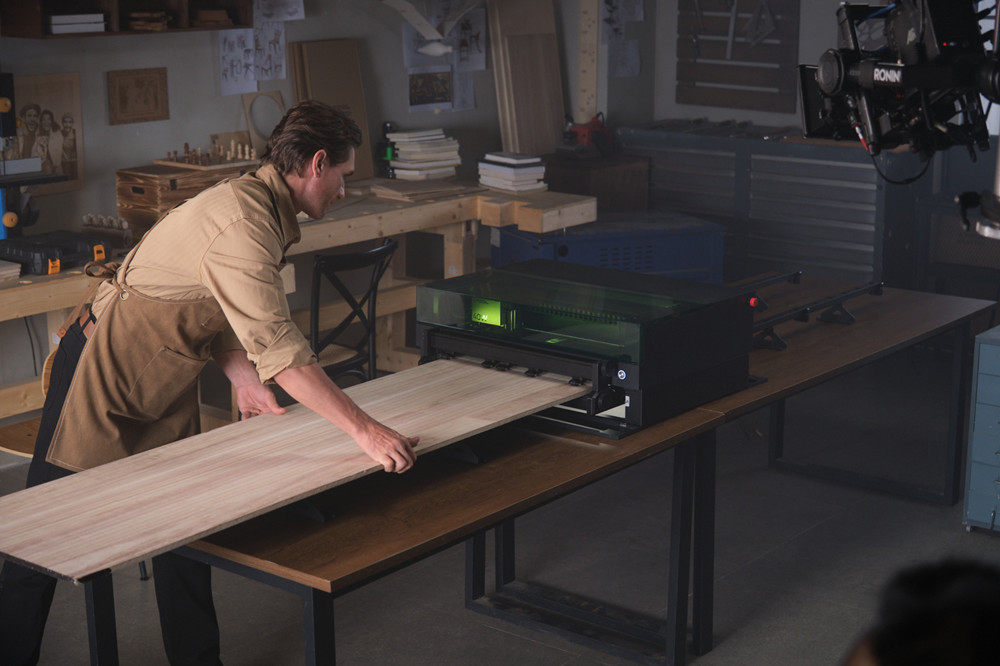 xTool S1 features an Automatic Conveyor Feeder that supports large-scale endeavors. It extends the processing dimensions from 498*330mm to 498*∞mm with automatic passthrough, ensuring precise and effortless handling of expansive materials both engraving and cutting.