YUME X7 8000W 72V 45Ah 13 Inch Electric Scooter
When I first saw this YUME X7 electric scooter, it was attracted by its dazzling lights, such a small car headlights even have four large lights, riding must be cool.
The top two are angel magic eye lights, it has a strong light, low light, flashing three functional effects, the following is a four-bead LED lights with horn, can be manually adjusted near and far light, in the evening ride this car its lighting effect is very dazzling, in addition to the above four lights, the car pedals also with acrylic dazzling lights, the car compartment on both sides of the color lights. Tail light with an integrated turn signal, there are turn signal, driving warning lights, brake lights, for friends who like cool is a good choice!
The second special point is its front wheel shock, the traditional shock is the same level as the bar in the two straight spring design, and this shock and the bar is a misaligned design, which appears to be its shock design special, the advantage of the special design is that it is in the process of riding the shock by the rebound force will be dispersed a will go out so the shock effect to good.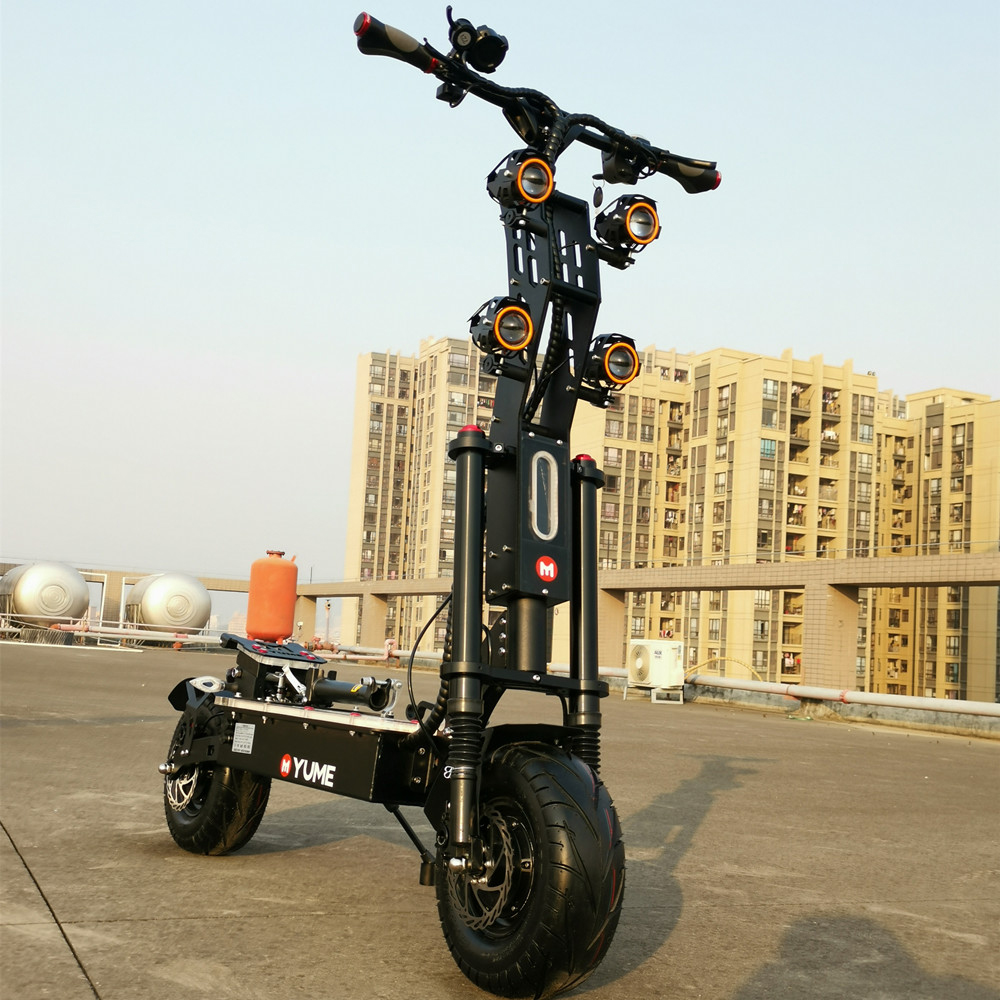 This YUME X7 electric scooter with a 12-tube sine wave controller, riding a soft start without noise is very quiet, unconsciously let your car speed to more than 80 yards, the kind of excitement people generally dare not experience, of course, you can control it like a cow to work for you, climbing hills without effort, in the city commute, with it, you can be proud of all transportation! In the outdoor mobility it can make you feel good! The folding handlebars of this car it uses the thread principle locking so it will not have a gap waving, up the steps need to lift the car when it has the rear of the car also has a portable design is very humane.