YUME YM10S 48V 800W Off Road Folding Electric Scooter
The design of the YUME YM10S is made of aluminum alloy, which helped to reduce its weight and increase strength. With its own weight of 25 kg, the car's carrying capacity is about 120 kg. Good smoothness is provided by wear-resistant 8-inch wheels. The electric scooter accelerates quickly and maintains excellent speed. Dual suspension and an adjustable rear shock allow it to be used for cross-country driving.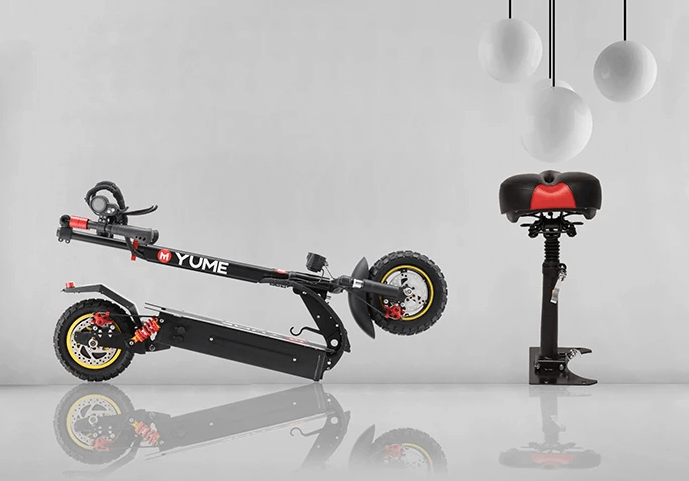 The YM10S has a sturdy, neat appearance, and this shows that it is optimally designed to work best when we ride and ride it. Its wheels measure 10 inches. These are durable, non-slip and safe tires for use on different types of roads. Safe driving is the main thing when we ride these types of vehicles, which is why YUME always puts special effort into the brakes.
The YUME YM10S has a dual-disc brake system on the front and rear wheels to give us more driving confidence. With one key, you can decide which of the three existing speed modes is best for your trip. It has a lift speed of 45 km/h and can maintain a slope of up to 15°. A 800 W brushless electric motor provides the scooter with the power necessary to move any user at high speed, up to a maximum of 150 kg. The distance you can drive with an 11Ah battery is 40~50 km. It takes about 6 hours to fully charge the battery.