ZEALOT B20 Stereo Wireless Bluetooth 4.1 Earphone
Wireless Bluetooth headphones ZEALOT B20, which you can buy in our online store with delivery, will be a great solution for anyone who does not want to part with the music for a second! And with music of high quality, clean and loud!
These are the words that can be used to describe ZEALOT B20 Wireless Bluetooth headphones. They connect to any mobile device via Bluetooth wireless protocol and allow you not only to listen to music, but also to answer phone calls. You can control the track switching with one hand with the large touch button on the right.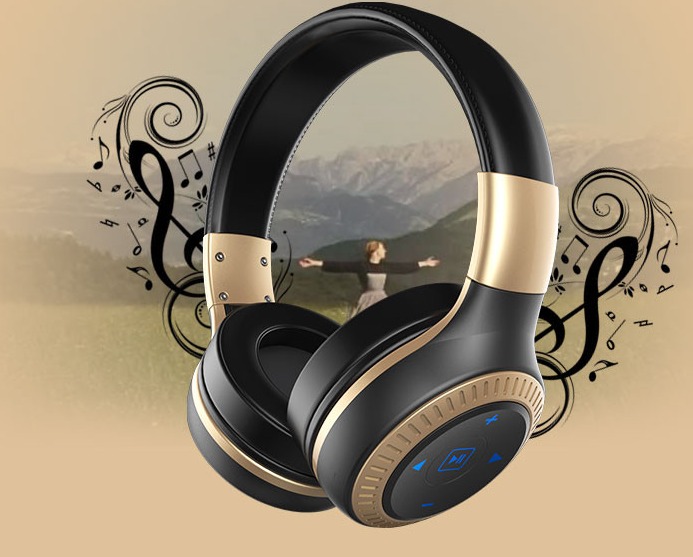 ZEALOT B20 wireless Bluetooth headphones are designed to connect to mobile devices. But the Bluetooth protocol provides for audio compression. If you want to listen to music in good quality or play games on your computer (not all computer games support Bluetooth audio output), just use the AUX wire to turn ZEALOT B20 headphones from wireless to wired!
One of the interesting advantages of ZEALOT B20 wireless Bluetooth headphones is the removable battery, BL5B. The battery pack can be removed from the left earphone by removing the cover. What's interesting about this solution? The fact is that the BL5B is a very common type of battery used in popular inexpensive mobile phones (not smartphones). If you have a smartphone and you think that there are no "simple" phones left, then you are very wrong. A lot of people still use such devices for communication, and there is a very large market for batteries for devices. For a very small amount of money you can buy a couple of BL5B batteries, charge and carry with you as replaceable, listen to music for a few days, without recharging.