Zeblaze VIBE 3 HR 1.22 inch Sports Smart Watch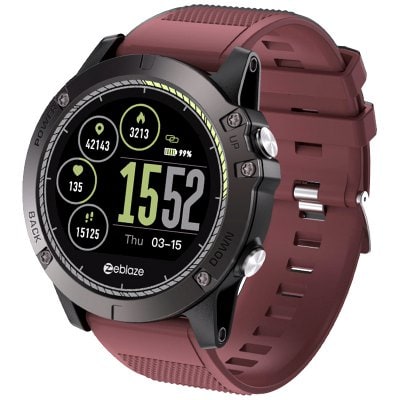 Progress does not stand still, and almost every day in the electronics market there are many new gadgets. Zeblaze company recently released Zeblaze Crystal 2 watch, and today they have already begun to take pre-orders for the new model – Zeblaze Vibe 3 HR. As it is clear from the title, this watch is an update of the popular enough Zeblaze Vibe 3, and the HR attachment in the title means the presence of an optical heart rate sensor. But the ability to measure the pulse is not the only difference between this model and the previous one.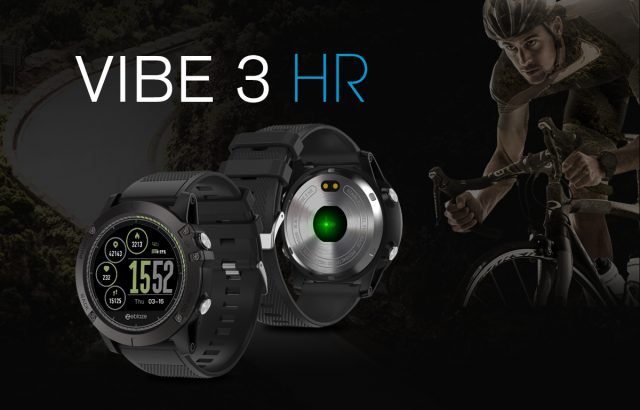 It's called Zeblaze Vibe 3 HR and is a new smartwatch dedicated to those looking for a device with a rather aggressive design.
With a 1.22-inch color IPS display with a 240 x 240 pixel resolution, the Zeblaze Vibe 3 HR has a 3D interface and a fourth-generation Corning Gorilla Glass to protect the display.
Probably the most interesting feature of this smartwatch is the GreenCell heart rate monitor, which should read the wrist very precisely (it will work non-stop, so as to offer a 24-hour report at the end of the day).
In addition to monitoring the heart rate, the watch can also take into account steps, calories burned and other data thanks to the built-in proximity sensor and accelerometer.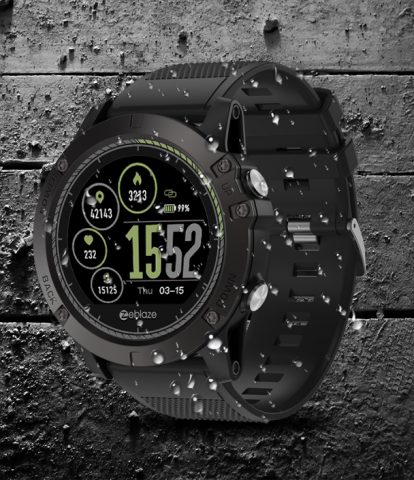 Finally, there will be various sports modes, support for notifications of messages, calls and calendar, a body with IP67 certification (resistance to dust and water).
There is support for notifications of calls and messages from the connected smartphone, remote control of the camera's shutter, alarm clock, calendar and tracking of several sports modes. Zeblaze Vibe 3 HR is not powered by a battery, like the previous model, but from a rechargeable 180 mAh battery. It charges from 0 to 100% in about 1.5 hours, and its charge is enough for about 5 – 7 days of the gadget in standby mode.