Zeblaze VIBE 5 Pro Rugged sports smart watch with touch screen
After Zeblaze VIBE 5, the brother Zeblaze VIBE 5 Pro has arrived, which already provides a touch screen, not just buttons. Other than that, it is essentially the same as the basic Vibe 5, but has received software refinements (such as extra clock faces). Fortunately, this is cheap too, currently it is under promotion at $29.99.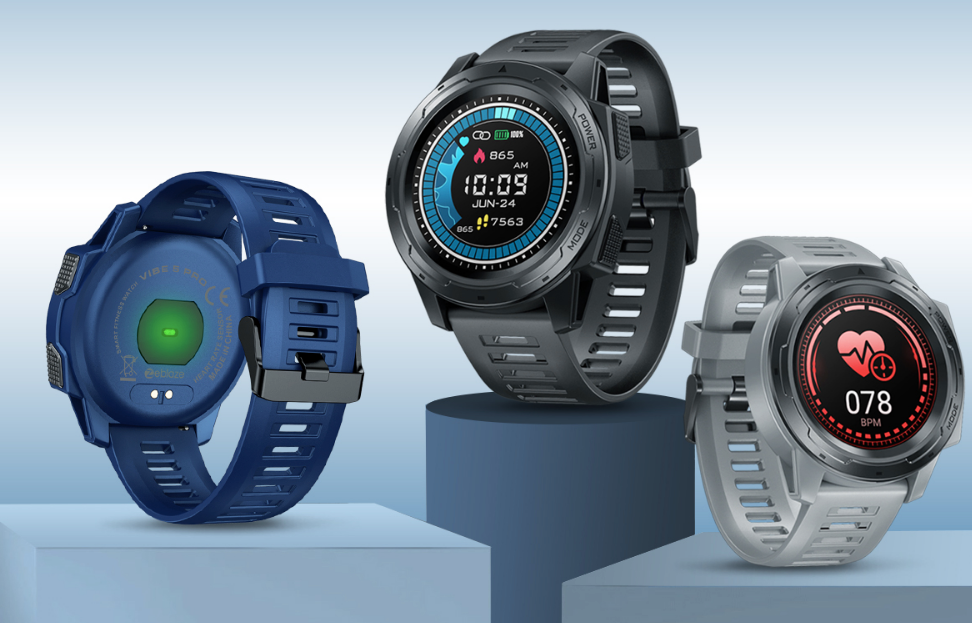 The Zeblaze VIBE 5 Pro is a sports smart watch and obviously an ideal companion for hiking and other outdoor activities, thanks to its strong, waterproof (5ATM) construction. Beside the hard court, the manufacturer also considered demanding quality important, so it is pleasant to appear in the hard-wearing category. It has two physical buttons, the watch case is made of zinc alloy and the strap is made of silicone. Its weight is 64g.
It has a good touchscreen compared to its price, with its ideal size of 1.3 inch, plus color and round, not just a rectangular display in the center of the front. Otherwise, the individual tabs in the menu, including the homepage, were pretty impressive and nice in design. Of course, the dials can be changed and in principle they can be custom made.
The battery has a capacity of 180mAh, which according to the manufacturer should be recharged every 7 days.